At a Glance
Expert's Rating
Pros
Lenses allow 165-degree wide-angle, and powerful 3x 90mm telephoto shots
Bracket includes tripod mount
Well-made
Cons
Mounting bracket doesn't work with cases
Lenses distort near edges
Included bag is too small to carry all the pieces
Our Verdict
The Exolens adds more flexibility to the iPhone 6 camera, but you'll have to deal with a lack of sharpness and distortion on the edges of your pics.
ExoLens is a lens system built for the iPhone 6, intended to give you more shooting flexibility than the standard iPhone lens. The kit comes with an aluminum bracket that slides over your phone, and a pair of lenses that screw into the bracket.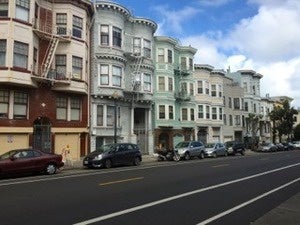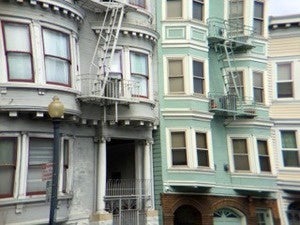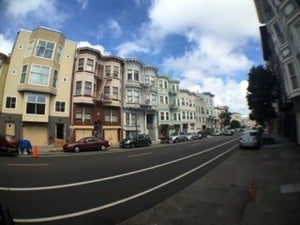 The bracket itself is well-made, and the inside is lined with a rubber material to keep from scratching the finish on your phone. Tolerances are tight, however, and ExoLens will only work on your naked, un-cased iPhone. Slide the bracket onto your phone, and the lens mount aligns perfectly with your iPhone camera. All the buttons are accessible, and the bracket features a standard 1/4-20 tripod mount. Unfortunately, the mounting bracket covers the iPhone's flash, but does anyone really use that anyway?
Installing a lens is as simple as screwing it onto the mounting bracket. The lens housings are sturdy, and are clearly built to stand up to repeated swaps. That said, the lenses are small-ish, relatively heavy objects you'll be manipulating with your fingertips—exactly the kind of thing that is easy to drop.
Exo's wide-angle lens offers a 165-degree angle of view. Looking at the results of my test shots, however, it's clear that there are some drawbacks. Most noticeable is the distortion toward the edges of the frame, making straight lines appear bowed.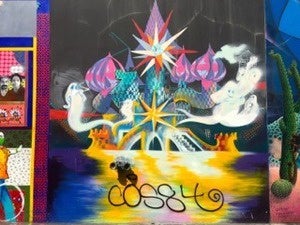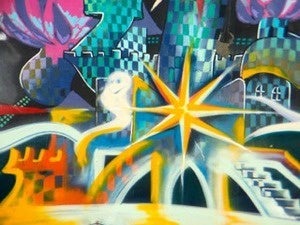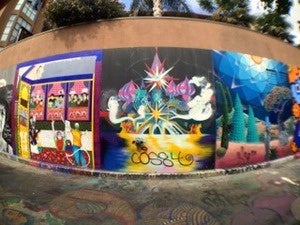 The effect can be somewhat mitigated by cropping images slightly, a technique the company recommends on their website. It's more apparent in shots where you are relatively close to your subject. The edges of the frame also lose sharpness. Depending on what you're shooting, this can either come across as a pleasant blurring that draws your eye inward, or an annoying distraction.
The 3x telephoto lens lets you get much closer to your subject than the standard iPhone 6 lens. It tends to work much better at bringing more detail to far-off subjects than "zooming in" to closer ones. As shown in my shots down a San Francisco street, the telephoto lens skewed the apartment building across the street into something out of Alice in Wonderland. At shorter distances, you're much better off walking a few feet closer to your subject. As with the wide angle lens, distortion is much less evident in the center of the frame.
To cut down on glare problems when using the telephoto, ExoLens comes with a screw-on lens hood that helps in certain situations. Unfortunately, the included carry bag is tiny—you'll have to arrange everything just so in order to fit all three pieces inside. I was also frustrated by the inner lens caps, which frequently popped off, leaving the lenses exposed to dust and fingerprints.
Bottom line
Even with the distortion and lack of sharpness around the edges, ExoLens is fun to shoot with. All wide and telephoto lenses exhibit these characteristics to varying degrees, so they're not unexpected. With a little bit of practice framing shots effectively, and a small amount of post-processing, ExoLens can help you capture some dramatic, dynamic iPhone images.
Note: When you purchase something after clicking links in our articles, we may earn a small commission. Read our affiliate link policy for more details.