Good news: If you preordered an Apple Watch on April 10 and saw an April 24-May 8 estimated shipping date, you might actually get a Watch on the 24th. Bad news: If you holding off on preordering a Watch until you could buy one in-store, you'll have to wait until June.
According to 9to5Mac, Apple retail chief Angela Ahrendts sent an internal memo to employees explaining why no Apple Stores will sell Apple Watches on launch day: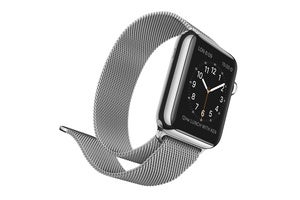 "It's important to remember that Apple Watch is not just a new product but an entirely new category for us," Ahrendts said. "There's never been anything quite like it. To deliver the kind of service our customers have come to expect—and that we expect form ourselves—we designed a completely new approach. That's why, for the first time, we are previewing a new product in our stores before it has started shipping."
Ahrendts said feedback from Apple Store try-on appointments has been overwhelmingly positive, which jibes with Macworld staffers' own experiences with Watch appointments in the last week.
Just because Apple wants to avoid long lines for Apple Watches doesn't mean the company will shift all future product releases online, too.
"Are we going to launch every product this way from now on? No," Ahrendts told employees. "We all love those blockbuster Apple product launch days—and there will be many more to come."
If you walk in or make an appointment to try on an Apple Watch in-store, Apple staffers will help you place an order online. When your Watch is delivered, you can bring it back into the store for assistance setting it up and pairing it with your iPhone.
At this point, it probably doesn't matter whether you preorder online or wait for Apple Stores to start stocking Watch models, because the device is now sold out through June.