People hate you. They see that Apple Watch on your wrist and they hate you because they don't have one. But don't let the haters stop you from proudly wearing your Apple Watch. In fact, you should go one step further. Pimp that Watch like it's nobody's business. All you need are the right accessories, and they're right here.
Brikk Lux Watch Omni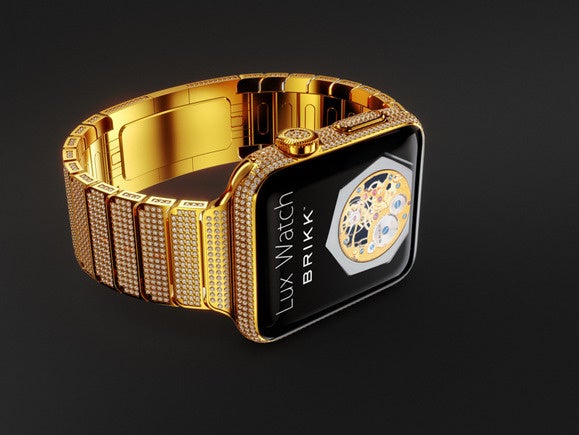 The Apple Watch Edition is nice, but it needs more bling. Priced at $109,995 (38mm) and $114,995 (42mm), the Lux Watch Omni covers the Apple Watch in diamonds. Diamonds everywhere, even on the poor Digital Crown, even on the sides of the links, even one on the certificate of authenticity, which is mounted in the included ostentatious Halliburton briefcase (handcuffs to attach the briefcase to your manservant's arm not included). The watch is available in 18K yellow or pink gold and 950 platinum. And if that isn't enough—and I think we can reasonably agree that it isn't—you can get a matching gold or platinum plated Lux iPhone 6.
Goldgenie Gold Apple Watch Diamond Ecstasy Exotic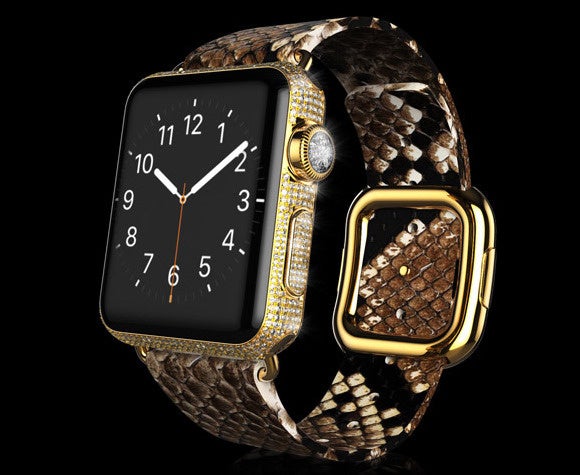 Metal bands not your thing? How 'bout python? Goldgenie's Gold Apple Watch Diamond Ecstasy Exotic gives you a choice of six different python skin bands, like the incredibly tasteful pink number pictured at the top of this article. But if you're not feeling the snake, you can go with crocodile or gold ol' fashioned cow (a.k.a. leather). Goldgenie also offers watches in 18K gold or platinum coated in diamonds. £37,997 (38mm) and £38,997 (42mm)—that's $55,869 and $57,339, but it sounds so much classier in pounds sterling.
Mervis Diamond iWatch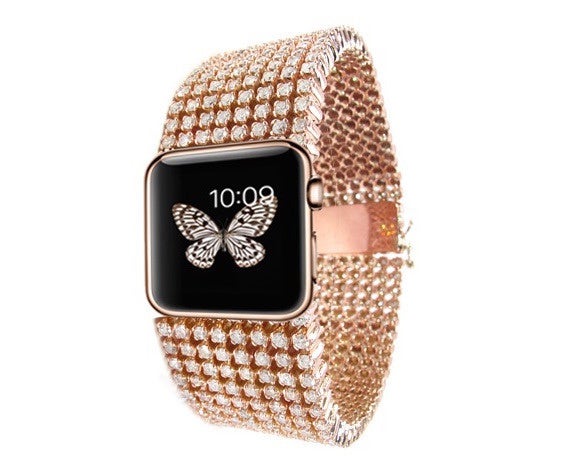 If diamonds are your best friend, you can have plenty of your buddies wrapped around your wrist with the $30,150 Diamond iWatch. Sporting a tennis bracelet design, the band has row after row of diamonds totaling 15.14 carats. You'll never be lonely again.
WaterField WatchPad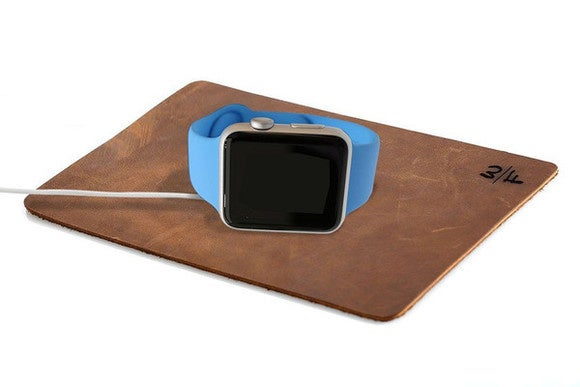 WaterField makes nice bags and sleeves, but c'mon, do you really need a special leather pad for your Apple Watch? Well, if you bought one of those diamond-encrusted bands, maybe you do. Otherwise, you might wind up scratching up your fancy furniture no doubt hand-carved from pure unicorn horn, or something. Yours for $17.
Rest Watch Dock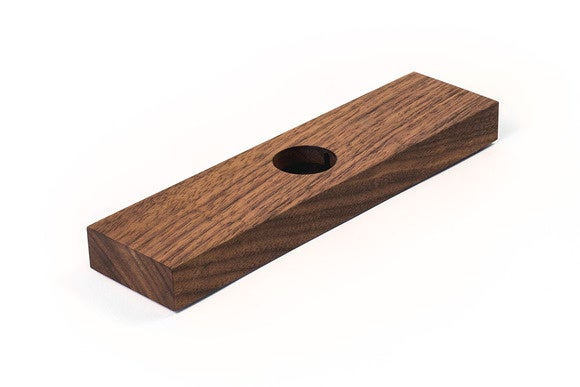 The Apple Watch Dock is a piece of wood with a hole in it. Oh, and it has magnets too, since it's part of Rest's Composure Collection of organizational trays. If all you want is the Watch Dock, instead of paying $64, you can probably make it yourself—or pay a high schooler 20 bucks to bore a hole in a piece of wood and slap on some stain during shop class. But hey, if you want to pay $64 for a block of wood, go ahead. You do you.
Invaded by the iWatch: An Erotic Short Story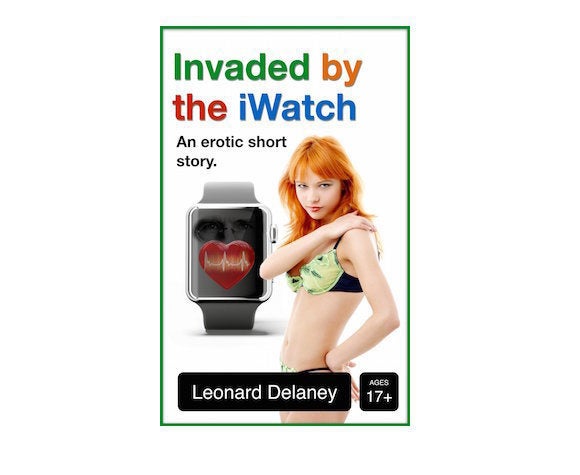 When it's your turn to pick at your next book club gathering, it's got to be Leonard Delaney's erotic short story " Invaded by the iWatch." If the club complains, tell them it's just 17 freakin' pages—a quickie compared to the over 500 pages of Fifty Shades of Gray. Better yet, buy it for everyone. It's only 99 cents.