These days, keeping up with games can be a full-time job. So how do you separate the signal from the noise, the wheat from the chaff, the Temple Runs from the Temple Jumps? Allow us to help by regularly selecting a game You Should Play.
I'm a sucker for games that start with a dramatic hook—and what's more dramatic than an abandoned baby left on your doorstep in the middle of a rainstorm? A few quick puzzles later, and you're in the middle of a forest, looking up at a huge, enchanted castle, taking a video call from a man who warns you both that "the baby must be protected at any cost," and that "you must stay away from him at any cost."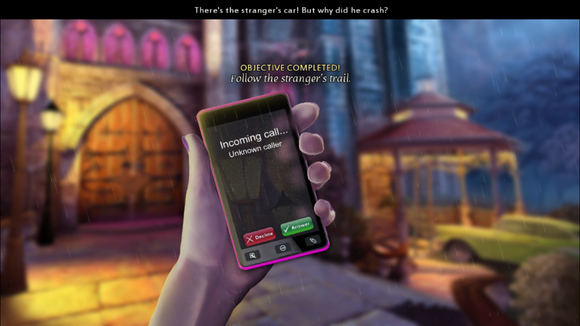 Wait, what? This is how Nevertales: The Beauty Within (Collector's Edition) begins. If you're not intrigued by now, I don't know what else to tell you.
Nevertales: The Beauty Within (which I shall henceforth refer to as just Nevertales) is several games in one: It's a hidden object puzzler, but it also features different types of puzzles (including memory games and problem-solving puzzles). It's also an interactive story, and it has interactive stories within the main storyline. It's not quite Inception, but it's multi-faceted, well-written puzzler with great artwork and a dark fairytale feel.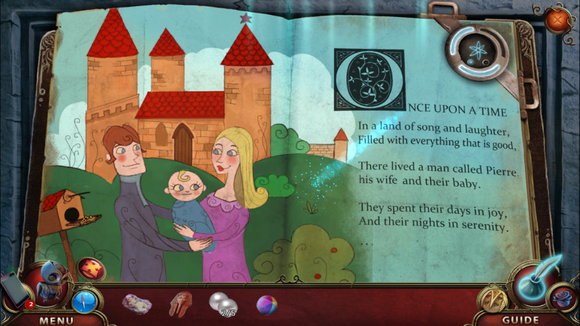 Nevertales will give you several hours' worth of escapism, but if that's not tempting enough, here are three more reasons you should check it out:
It's one of the best hidden object puzzle games I've played: Hidden object puzzles are simple: You're asked to find "hidden" objects scattered throughout a scene chockfull of random items. The objects you're looking for usually aren't hidden from sight (think Where's Waldo?)—they're just strategically placed. Because hidden object puzzles are simple, developers can get lazy in hidden object games, and you'll often see boring, repetitive scenes full of irrelevant items (such as electronics in games that are set in the fifteenth century).
Nevertales, however, does an excellent job of keeping its hidden object puzzles interesting and innovative. Sure, there are one or two puzzles that are straightforward (find the objects in the scene), but most have a twist of some sort. For example, one puzzle requires you to first find keys to "unlock" each set of clues.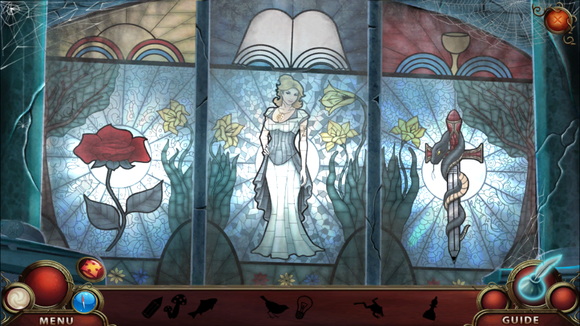 Another puzzle gives you the clues right away, but asks you to find the two objects in the scene that correspond to those clues (e.g. the clue "king" is satisfied when you pick out a crown and a scepter).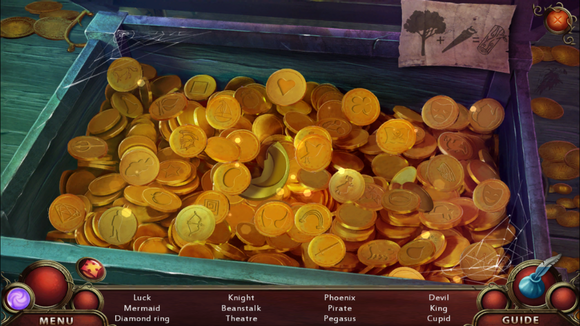 If hidden object puzzles aren't your thing, you should still check out this game, as there are plenty of other puzzles to keep you occupied (I'd estimate that hidden object puzzles make up about 50 percent of the game). You'll be asked to solve problems logically (based on clues), figure out secret codes, mix potions, and even put together jigsaw puzzles.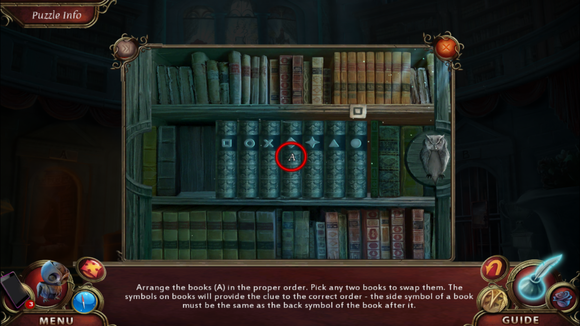 It's beautiful: One of the main reasons I've played so many hidden object games is because they're gorgeous—especially when played on a larger screen, like an iPad (the HD version costs $7, but is well worth it). Nevertalesdoesn't disappoint—the artwork is beautiful, crisp, and detailed, and the hidden object scenes are full of little touches, such as filtering smoke and rushing water. This game is particularly pretty because it takes place in several different places: The dark, enchanted mansion/castle; a bright, airy island with a voodoo hut; and a retro-futuristic space station.
Each area has a completely different feel, which makes it easy to play this game for hours in a row without putting it down.
The Collector's Edition is worth it: I'm usually skeptical of Collector's Editions—why would I pay more for what is essentially the same game? But in this case, the Collector's Edition is definitely worth it, because you get at least two hours' worth of extra content. Once you finish the main storyline, the Collector's Edition introduces a mini-sequel as well as three bonus chapters (which have nothing to do with the main storyline, but still follow the "dark fairytale" theme). The Collector's Edition also features extra puzzles, including "collectible" items from each of the scenes in the main storyline.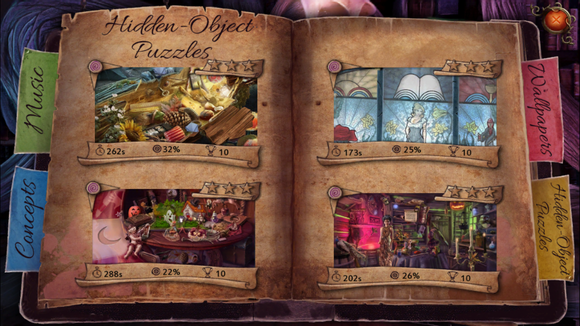 While I love games that go on forever, it's always nice to play a solid story game that wraps itself up in a neat little package. I spent about six hours on the main storyline of Nevertales and two hours on the Collector's Edition bonuses, and that was only because I couldn't put it down and powered through. If you play this game casually, you'll easily get twice as much play time out of it.
Developer: Big Fish Games Platform: iOS (Universal) Price: Free to try, $4 to unlock the entire game, $7 for the HD version