When it comes to getting organized, Evernote can be a powerful tool to have in your arsenal. In fact, it's our favorite note-taking platform—by far—because it lets you do so much more than just take basic notes. Through Evernote's web and mobile apps, you can create digital notebooks for everything from your grandmother's lasagna recipe to ideas for your next great novel, and everything in between. But you can also use it to backup your photos, create slideshow presentations, and manage your calendar. Read on for more cool Evernote uses that you might not have thought of.
Keep track of expenses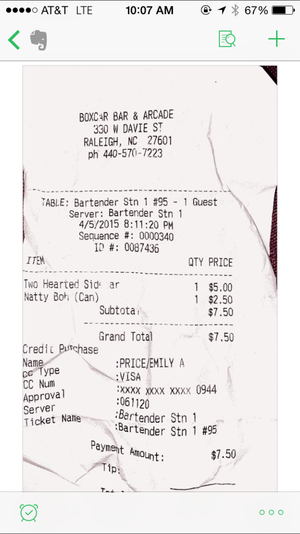 Whether you're doing it for your boss or for your own taxes at the end of the year, keeping up with receipts is tough business. Create a notebook for each type of expense you have and snap a shot of the receipt right after you pay. The idea is great for business expenses you plan on writing off or getting reimbursed for, but it also works for keeping track of how much money you're putting into things like gas or eating out.
Remember the perfect haircut
Make sure you always get the perfect haircut by keeping an album of the last time your stylist nailed it in an Evernote notebook. With the photos you'll be able to communicate much better what made that last cut special, and ensure it keeps happening.
Backup your iOS photos
Using IFTTT, you can have all of your iPhone photos automatically backed up to Evernote. That way even if your smartphone is lost or stolen, your memories will remain safety tucked away.
Store your insurance info
Sure, you keep your car insurance info in your glove box, but what about your renter's insurance info if your car gets broken into? Do you have a copy of your child's insurance card if they have to make an unexpected ER trip, or is it in your spouse's wallet? Take the pain out of keeping up with multiple cards and policies by putting everything in a notebook together. You can share the notebook with those who might need access, and everyone can find important documents when they need them.
Add reminders to your calendar
Evernote's integration with Sunrise Calendar allows you to add reminders you've created in Evernote to your daily calendar.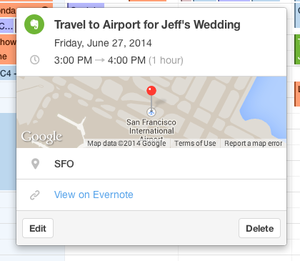 Rock your next business meeting
Create a notebook for a particular meeting and use it to store everything you and other attendees might need. Set reminders that can be pushed out to everyone on your team, add PDFs, and even create an audio recording of the actual meeting that people can reference later on. You can even discuss the notebook in real time using Evernote's built-in Work Chat function.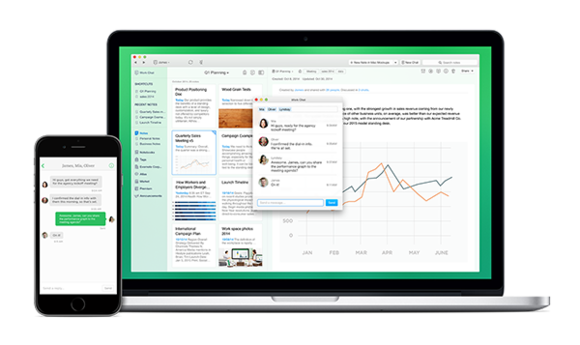 Remember the milk
Create a shared notebook for your household grocery list, so everyone can add things they need. That way, each of you has an up-to-date grocery list in case someone happens to end up at the store—you can get everything you need without having to rely on having that piece of paper off the fridge.
Work on your blog
The service Postach.io turns your Evernote notes into blog posts. All you need to do is set up an account with the service, and then tag things you'd like to share with #published. Tagged notes will immediately be published to your personal URL, including text, audio, and images.
Use that lifetime warranty
How many things in your home have a lifetime warranty that you don't take advantage of simply because you can't find the paperwork? Scan in warranty information for new electronics and other products so that you have them later on. The same goes for promises from people like your plumber, mechanic, or roofer. If you have the original deal in writing, then it will be easier for you to take advantage of that warranty a few years down the line if things go south.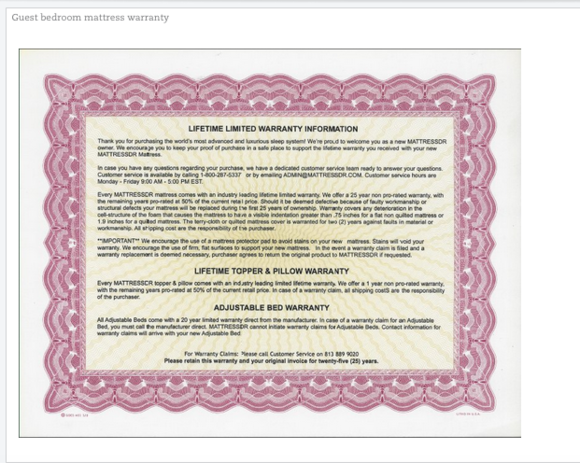 Log your vehicle's activity
Keep an accurate log of your drives using IFTTT and Automatic. With this recipe, you can have each trip automatically logged in Evernote where you can find it later.
Plan your next big trip
Whether you're headed out of town for business or planning a big family getaway, Evernote can be a solid place to keep track of all your plans. Create a notebook and add information like hotel and car reservations, event tickets, and a packing list for your journey so you don't leave anything behind. If that trip is taking you abroad, then another notebook with copies of your passport and drivers license can be invaluable in an emergency.
Write a book
Use Evernote to work on your bestselling novel, instruction book, or memoirs. Once you're done, the app FastPencil can format your notes appropriately for an ebook or paperback and help you get it sent out for publication.
Keep track of clothing sizes
Save yourself some time when you're out shopping by storing each family member's clothing sizes in a shared notebook. The notebook can house everything from shoe sizes to favorite colors and can take a bit of the hassle out of shopping for clothes and gifts.
Remember places
Sure, you can write down the name of a restaurant, but how do remember that perfect spot on the beach you found on a walk, or the ultimate picnic spot near your campground? MapClipper works with Google Maps and allows you to save any location as a note within Evernote. The note can help you find those hidden gems later on, and allow you to easily share your discoveries with friends.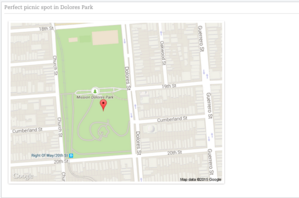 Subscribe to newsletters
Use your Evernote email address to subscribe to newsletters. That way, you'll still get the information, but the emails will appear in Evernote instead, keeping your inbox clutter free.
Build the ultimate to-do list
Create a massive to-do list of everything you need for a particular project or just things that need to get done around the house. You can share the list with people on your team, you roommates, or your spouse, and then check things off as they get done.
Keep up with employment contracts
Make sure you always have access to your employment contracts by storing them in Evernote. The digital copy can be a great reference to go to when you need to understand what's expected of you down the line, and you'll be happy you have easy access to it when that awesome freelance opportunity comes up five years from now and you're not sure if you can take it. Alternatively, it's a great place to store your performance reviews and salary contracts, if you have a single full-time job.
Clean up your desk
Scan all those business cards and Post-It notes cluttering your desk into Evernote. Both will be searchable later on, and you'll not only look more organized, you'll actually be able to find contact info and notes faster.
Create a recipe box
Use Evernote's web clipper to save recipes you see online that you'd like to try. Later on, you'll be able to do a quick search in Evernote for that chili recipe you found last year and not have to sift through all the Google results to find the perfect one. Again. You can take things a step further with Grocerytrip, which extracts items from recipes stored in Evernote and turns them into a shopping list.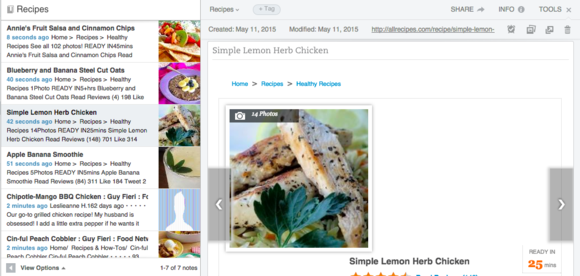 Remember that presentation
Did your group spend all day writing the year's goals on a whiteboard? Make sure the board's info lasts forever by snapping a picture with your smartphone and adding it to an Evernote notebook for the project.