It's probably fair to say that iTunes is the Apple app that people love to hate. Lots of people use it—more than any other Apple app, since it's the repository for music and video collections, the tool many people use to sync media and apps to their iOS devices, and the gateway to the iTunes Store on computers.
iTunes tries to do a lot, and many people like to use the word "bloated" when discussing the software. ( I disagree with that term.) But it's true that there are a lot of things in iTunes that don't work well, or don't work as they should. I've been looking closely at iTunes in recent months, and on my website Kirkville, I've been writing a series of articles about how I think Apple should fix iTunes. (I should note that, since I began the series, Apple has fixed two of the problems I pointed out.)
Here are six ways that Apple should fix iTunes.
1. Sync
This has to be one of the biggest problems with iTunes, and the one I get the most email about, both through my website, and in questions for my Ask the iTunes Guy column here on Macworld. Sync is broken. Many people simply cannot sync their iOS devices, whether they are old or brand new. This article on my website shows the extent of this problem, with more than 170 users so far chiming in about their issues.
I think I've found one of the main issues causing these problems: I'm pretty sure that it's related to iOS devices contacting the iTunes Store during syncs. But Apple has not confirmed this, and has been unhelpful to many users with sync issues, exchanging new iOS devices that won't sync, and even suggesting that users buy new computers. I find it particularly frustrating that Apple is deaf about these problems. Syncing needs to be fixed.
2. "Other" storage
Every iOS device or iPod shows a certain amount of "Other" storage when you look at the capacity bar in iTunes. For most users, this is a small amount: maybe 1-2GB. Other storage, according to Apple, is made up of "Settings, Siri voices, and other system data." That's all well and good, until you find that your iPhone shows 40GB of Other storage, and won't let you sync any new content.

Other storage has always been mysterious, and probably includes things such as caches, logs, and also orphaned files. Apple needs to find a way to explain what this "Other" storage is, and how to remove it, without restoring the device. (In spite of numerous methods being suggested on forums and blogs, the only reliable way to remove it is to restore the device.) It's another annoyance that frustrates users to no end.
3. iTunes Match
iTunes Match is a great idea—when it works. It often doesn't. Tracks don't match reliably, downloads are sometimes truncated, or aren't the same versions of songs that were matched, and more and more users are hitting the 25,000 track limit.

Apple should address iTunes Match issues so this feature works as advertised. And they need to either increase the limit so users with large music libraries can benefit from iTunes Match, or introduce a way to exclude certain tracks in an iTunes library from being matched. Perhaps iTunes Match won't be around long, with Apple rumored to launch a new streaming service, but if it does remain, in needs a makeover.
4. Home Sharing
Home Sharing—the ability to share an iTunes library across a network—is great. But sometimes it's not. It's notoriously unreliable, working for some people from one device to another, but not in the opposite direction. Many people have to constantly restart their computers and Apple TVs to get it to work. And don't even try and load a large iTunes library on an iOS device; it generally times out.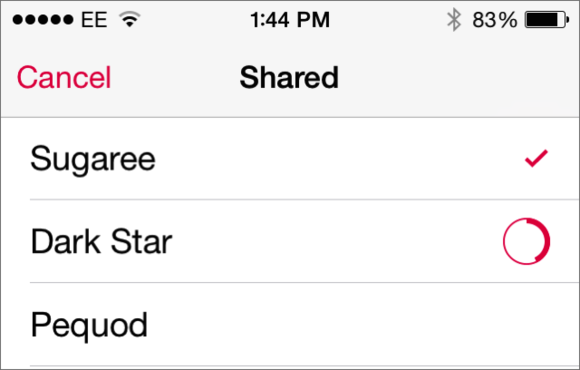 Home Sharing definitely needs attention, especially if Apple is planning an upgrade to the Apple TV, since it's the way most people access the content stored in iTunes.
5. Tagging
Tags are what you use to make your media files usable. They are things such as the name of an album, movie, song, or artist. But, for the most part, iTunes' tagging system is still as it was when the app was first released back in 2001.
I get lots of emails to my Ask the iTunes Guy column about tagging, and one thing most people want is the ability to use multiple tags. Think of the way you can use tags in the Finder: you can tag a file with, say, Work, In Progress, Finance, and anything else you want.
In iTunes, you're limited to single tags. One tag that needs expansion is the Genre tag. There's a lot of music that doesn't fit easily into just one genre. With multiple genre tags, you could organize music by decade, with Rock and 90s both listed for your Nirvana albums; Be Bop, Jazz and 40s for your Charlie Parker recordings; and Pop and 60s for your Beatles albums. When you browse your iTunes library, you would find that Pink Floyd's Dark Side of the Moon might show up in several genres, such as Rock, Progressive Rock, and 70s, according to the tags you've added.

6. Bring back multiple windows
What a loss when iTunes took away the ability to have more than one window open at a time. You used to be able to have, for example, one window showing your Music library, and another displaying the iTunes Store. Or you could open two windows when you were creating playlists: one you'd use to browse your music, and another with your new playlist, allowing you to drag and drop items from one to the other, and re-order them easily.
It's not that complicated to bring back multiple windows; after all, iTunes had this feature for years. It would make the app a lot more usable.