UPDATE 1:14 p.m.— Apple reached out with a statement, denying Fortune's report. An Apple spokesperson said, "HomeKit has been available for just a few months and we already have dozens of partners who have committed to bringing HomeKit accessories to market and we're looking forward to the first ones coming next month."
HomeKit was announced at WWDC 2014 as being part of iOS 8. And, yes, it's currently a software framework for iOS 8 app developers—that much is true. But you and I haven't been able to use HomeKit yet. I saw plenty of HomeKit devices at CES this past January, but most haven't made it to market, and the ones that have arrived don't seem to have HomeKit support turned on yet.
"Are we just waiting for Apple to flip the switch?" I recently asked one of my sources at a company that has announced HomeKit-compatible products. He wouldn't say. Companies that work with Apple never want to say anything that could tick off Apple, but his coy, ¯_(ツ)_/¯-like nonresponse said a lot.
But now Fortune's Stacey Higginbotham has a better answer. She reports that her sources in the HomeKit program are saying the launch is delayed, from May or June to "something closer to late August or September."
The impact on you: Whether you agree with calling this a "delay" when Apple never gave a firm release date for HomeKit, you'll still have to wait a little longer for HomeKit devices. Apple isn't making the HomeKit hardware itself, only certifying it, as part of the Made for iPhone/iPad program.
The companies that showed HomeKit hardware at CES quoted vague launch windows like "spring" instead of firm dates because they have to wait for Apple's approval. Apple should be lauded for making sure everything works seamlessly before shipping, because the frustration of waiting for HomeKit is nothing compared to the frustration we'd feel if we shelled out big bucks for connected home devices that didn't work like they should.
What's the holdup?
Higginbotham's report says that Apple is trying to reduce HomeKit's code base in order to hog less memory for small, battery-powered smart home devices. HomeKit promises to make setting up compatible devices plug-and-play easy—your iPhone should be able to identify and securely, seamlessly connect to any HomeKit device on your network. Then you can group related devices into scenes, even if they aren't manufactured by the same company.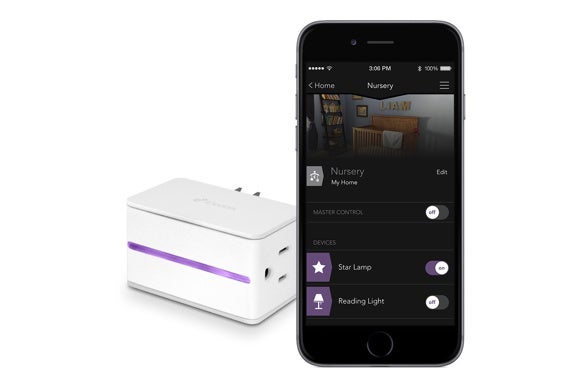 Your "night" scene, for example, could turn off your lights, check that your doors are locked, and nudge your thermostat to your preferred sleeping temperature. But that kind of ease-of-use for the consumer requires tons of work on the software side. "Apparently, making it easy to sign in and get your devices (door locks, light blubs, et cetera) online is much harder to do than Apple anticipated," Higginbotham writes.
Apple's WWDC keynote is coming up quickly— it's on Monday, June 8—and we may hear more about HomeKit then, especially if Apple launches a new version of the Apple TV hardware, which will reportedly act as a bridge between your HomeKit devices and your iPhone when you're away from your home.
Or Apple might stay mum about HomeKit until it's ready to fill in all the blanks. I thought we'd hear about HomeKit at the Apple Watch event in March, since the Apple Watch would be a perfect way to command Siri to adjust the lighting or temperature. But even though one of Kevin Lynch's demos was using the Alarm.com app on his Apple Watch to open the garage door for his daughter, the word "HomeKit" never passed his lips.
Let's hope it passes someone's lips on stage at WWDC.