A few weeks back, I got an Amazon Echo, that bizarre product that's part Bluetooth speaker, part Siri. As fascinating as I've found this gadget, one feature in particular has been an eye-opener: integration with Belkin's WeMo home automation devices.
My admittedly small apartment has just a single WeMo timer, which I use to turn on and off a floor lamp in my office. For the most part it works totally transparently—until I need to override the automatic schedule and turn it on and off. Then I have to find my phone, unlock it, find the WeMo app, launch it, wait for it to connect, and finally tap the On/Off button next to my lamp.
That's where the Amazon Echo simplifies things. Instead, I can now simply say "Alexa, turn on the light." Bam. Done.
Apple, of course, has its own promised home automation integration. Last year at its Worldwide Developer Conference, it announced HomeKit, a platform targeted at makers of smart home gear that aims to tie all those devices together and let you operate them through a familiar interface—Siri.
But nearly twelve months since the announcement of HomeKit, adoption has still been pretty sparse. (And according to a Fortune exclusive, we may have to wait a little longer.) Chip-maker Broadcom announced just this week that it was baking support for HomeKit right into its Wi-Fi and Bluetooth circuitry, but devices using those chipsets won't hit the market for a while yet. Belkin, which makes some of the more accessible and affordable home automation gear, promised it would add support for HomeKit to its WeMo devices "in the very near future" … back in January.
Meanwhile, the Amazon Echo has already given me a taste of what Apple's promising to bring down the road. Consider my appetite whetted.
Hardware for the home
To my mind, part of why HomeKit hasn't yet really seized the attention of the mainstream consumer is that Apple has yet to make a compelling case for it. The company succeeds best when it pairs its knack for software with its impeccable eye for hardware, and HomeKit doesn't currently have a compelling oh-wow example for most users—in large part because Apple isn't producing its own HomeKit hardware.
Not long after the introduction of HomeKit, my erstwhile colleague Chris Breen suggested that perhaps the Apple TV was ideally positioned to evolve into a smart home hub. Later reports suggested the Apple TV will act as the Wi-Fi bridge between Bluetooth-connected HomeKit devices and your iPhone when it's out of range. And don't forget, new Apple TV hardware is rumored to be coming soon.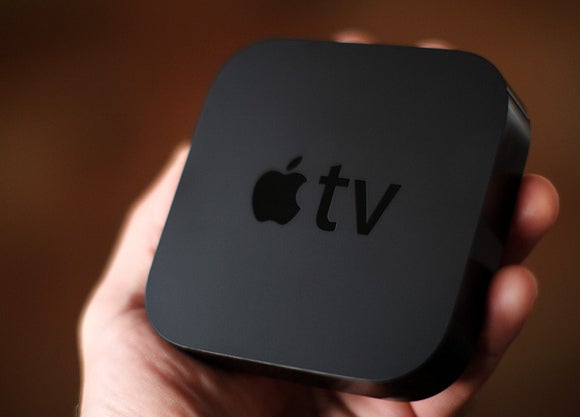 While it might seem like cramming two disparate devices into one, there are a few advantages to building HomeKit support into the Apple TV. For one, the Apple TV concept is proven. It's a device that sells. Marketing a standalone home automation device is a trickier device to sell—nor is it really necessary. The whole point of the HomeKit platform is that it's handled mostly by software. Why create another device when we already have a relatively powerful, energy efficient, always-on set-top box that connects to our home network?
All that remains is to provide an interface for controlling our smart home devices. And if I've learned anything from the Amazon Echo, it's that voice control for home automation devices is pretty great.
Talk to me
As impressed as I've been with Alexa, the intelligent assistant that "lives" in the Amazon Echo, it sometimes seems like much more of a robot than Siri. Many queries befuddle Alexa, prompting a "I didn't understand the question you asked" response that Siri seems to avoid at all costs.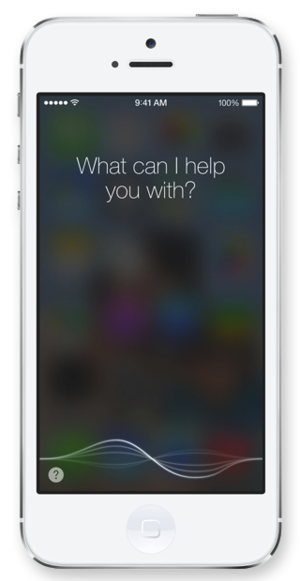 But though I think Siri is in general sharper, Alexa's advantage is that it's always around you, ready to be prompted. Despite its stationary nature, it seems less tethered to a device than Siri. You can ask it questions even when you're a few rooms away, or if you have your hands full.
And if we're going to soon approach the point where our houses are full of automated gear, we don't always want to have to reach to our iPhone—or even our Apple Watch—to, say, turn on the lights. In that case, Siri should be at our beck and call, no matter where in our house we are.
So, in essence, I'm rooting for a Siri that's everywhere, whether I'm using my Apple Watch, my iPhone, my Mac, or even my Apple TV. That would make Siri as much a piece of the home automation as my WeMo light timer, a smart lightbulb, or a even a Wi-Fi-enabled coffee maker.
Home run
Smart home technology in general is still in its early days. There are a lot of competing standards and no clear winner. By taking the time to slowly lay the groundwork for HomeKit, Apple has a chance to get in at the—if you'll pardon the expression—ground floor.
And I'd argue it's already got a leg up. More than perhaps any other tech company, Apple is already a part of big swaths of our home life. The question, to me, is whether it can take all of those disparate technologies and combine them into a meaningful whole. Because in the same way that a house is more than just a collection of rooms, a successful smart home is going to be more than just a collection of gadgets.