At 50 minutes past the hour, you'll see Macworld staffers' heads pop up—our Apple Watches are buzzing our wrists again, prompting us to stand, and our coworkers at PCWorld and Greenbot roll their eyes a little as we stretch and pace for one minute exactly to earn another hour in our Stand rings. But that's not the only way the Apple Watch is making its mark on us all. Apple's smartwatch isn't a must-have for everyone, but the more time we spend with it, the more killer use cases each of us finds. Here's how it's making a difference in our lives so far.
A running buddy and commuting pal
After a few weeks with the Apple Watch strapped to my wrist, I'm still loving (and eagerly watching) the watch's health and fitness features. Is it supremely dorky to pump my fist when I'm halfway to my daily Move goal? It is. No one would do that. I want the watch to quantify everything about me: how many steps I take, how fast my heart is beating, what my pace was on this morning's run. I compare my current stats to days past to get a better idea of my overall fitness. It's all great. But when third-party apps tap into the watch's sensors, and when those apps are tied to Apple's groundbreaking ResearchKit initiative, that's when the possibilities for health-tracking on your wrist will truly become game-changing.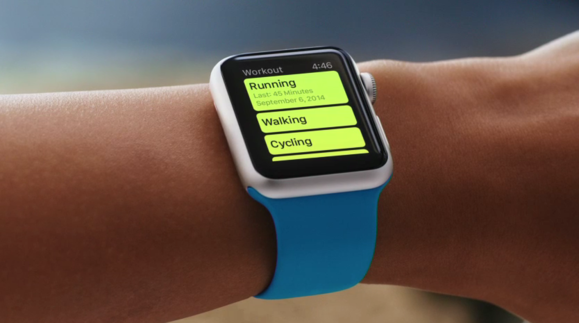 I also love using the watch as a remote control for my iPhone on my daily subway commute. Now I don't have to dig my phone out of my pocket to check the time as I anxiously wait for the train to slide into Grand Central, or to skip to the next song in Spotify. I foolishly imagine that this will cut down my chances of being robbed for my phone.
And I love that I can check the time, control my music, and track my activity on my wrist with one device, where not so long ago I would have had to buy a watch, an iPod, and a fitness band to make that happen. Technology!Caitlin McGarry
Find my iPhone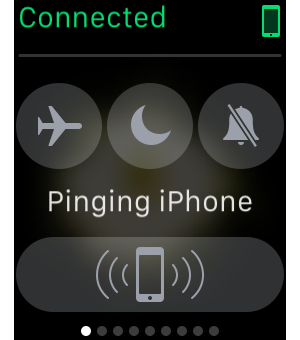 I love getting taps on my wrist when I'm driving, instead of a voice interrupting my favorite podcasts. And it's my favorite way to control my Apple TV, as long as I don't have to enter any login credentials. I even get a kick out of dictating text messages to my friends. But I was surprised at what wound up being my most-used Apple Watch feature: pinging my iPhone when I've misplaced it in my house again.
I'm always setting down my iPhone somewhere and wandering away, but the loud chime it emits when I press the button in the Control Center–like glance brings me back to my phone every time. I think eventually Apple will add the Watch to Find My iPhone (even if just to show you where it lost the connection with your phone), but for now, being able to ring my iPhone from my Apple Watch is helpful enough for me.—Susie Ochs
Must…close…circles
You know what I both love and loathe about the Apple Watch? The Activityapp, and its highly effective rings. You see, I cannot end the day with anincomplete ring. It drives me crazy. Something about an almost-filledcircle with a wide gap interrupting the flow just nags me whenever I lookat it.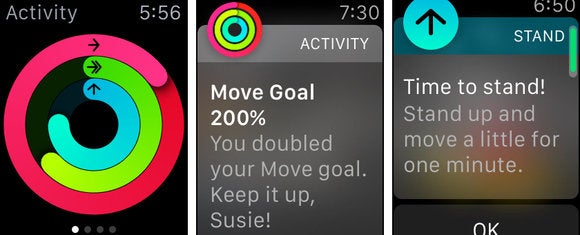 So, what's a lady to do? I go for walks around the block (Move ring:Check). I'll workout for an extra five to ten minutes (Exercise ring:Check). I stand for at least a minute every hour when my Watch reminds meto get my butt up and move for a bit—which always makes me laugh, becausemost of the time I get these nudges while I'm at work, and I'll noticeseveral other Macworld editors getting up to walk/skip/dance/wiggle aroundat the same time (ten minutes to the hour, folks!).
Kudos (and fist-shake) to your design team, Apple, because the ring systemclearly works.—Leah Yamshon
Shazam magic
I've been using the Shazam app to discreetly find out what song is playing at a bar or at a shop. It's a lot less bothersome than taking out my iPhone, unlocking it, finding the Shazam app, opening it and tapping to get the song. Now with the Watch app, finding out what the music is that's playing around me is a lot easier.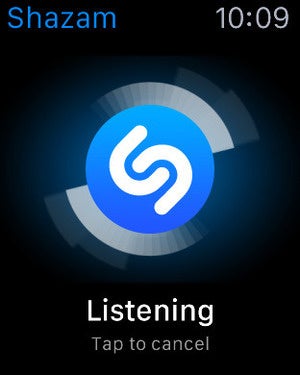 I also love the secret Force Touch feature that allows the Shazam app to constantly "listen" for music throughout your daily routine, creating a playlist of all the songs you encountered during the day. Shazam pairs nicely with Spotify to be able to automatically create Spotify playlists from your Shazam-tagged tracks too.—Oscar Raymundo
Discreet sports updates
I don't usually follow boxing, but I wanted to see the bout between Manny Pacqiuao and Floyd Mayweather—it was dubbed the Fight of the Century, after all. But as the opening bell of the fight sounded, I sat in the audience of a community talent show, listening to a tone-deaf crooner butcher "Luck Be a Lady" and watching a woman whose talent was "storytelling."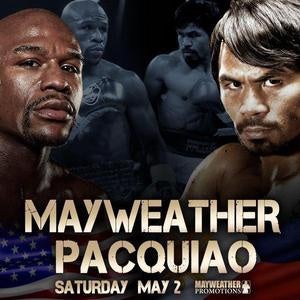 Fortunately, I had the Apple Watch and a sympathetic brother-in-law who texted me a round-by-round account of the fight. I read the texts on the Apple Watch between acts and during cringeworthy moments when I just had to look away. I cupped my hand around the watch to block the glare and tapped with my thumb—something that's not so easy to do on the iPhone.
It's a lot easier to be discreet with the Apple Watch and that's what I like best about it so far. If I had just my iPhone at the show, I'm sure the screen would've caught the attention of the folks around me and on stage, despite my best efforts to cut down the glare. But with the Apple Watch, no one noticed—except for when I let out a slight yelp after the ninth round.—Roman Loyola
It's the little things
I've been waiting for magic moments, which I experienced immediately with the iPhone and iPad: a sense that this device did something both unexpected and transcendent that I hadn't seen or felt before. The Watch is not transcendent, although some people keep telling me to approach it like a vision quest. However, I am starting to get the tickle of these moments.
When a text comes in from my wife, and I naturally—without thinking about it!—lift my arm, see her name, and pause, feeling like I'm using ESP to reveal the message, which appears a moment later. When a timer goes off, and I think, oh, having that on my wrist is useful. When I pick and change podcasts from the Overcast Watch app, or use the Remote app to pause my Apple TV. The magic is growing on me; it just didn't explode outward in a cloud.—Glenn Fleishman