Apple says the first HomeKit devices will be arriving in June, which means you'll need a centralized remote control for managing all of those home gadgets. That will reportedly come in the form of an app built into iOS 9 called, appropriately, Home.
The app will let you control all of your HomeKit gadgets, from compatible smart thermostats and security cameras to lightbulbs and door locks. According to a Wednesday report from 9to5Mac, Home will let you connect and control your HomeKit devices from your iPhone or iPad in a visually appealing way. The app will cluster your HomeKit devices by virtual rooms, so you can easily see which accessory you want to turn on, turn off, or adjust without actually looking at it.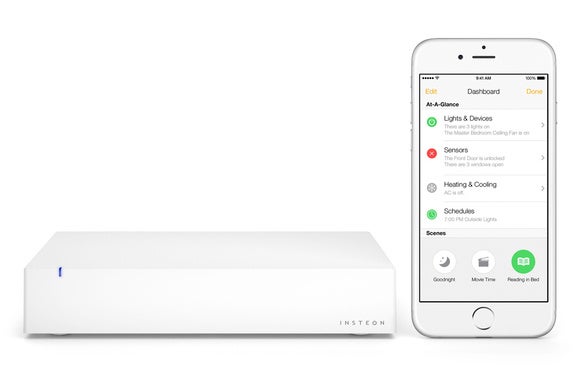 The 9to5Mac report also says the Apple TV will function as a hub for connecting HomeKit gear, which we've long predicted but Apple has yet to officially confirm. And with Apple TV allegedly on deck for a refresh this year, alongside a rumored TV streaming service, it would make sense for Apple to use its upcoming Worldwide Developers Conference to show off iOS 9's Home app and a brand-new Apple TV, complete with Siri and HomeKit integration.
Why this matters: We saw some of what HomeKit has in store when device makers took to the International CES show floor in January to show off the latest connected home gear, so we know companies are ready to launch when Apple gives the word. It seems like iOS 9 and an Apple TV overhaul will put HomeKit hardware over the finish line.