The only real fix for the Messages bug that allows a string of Unicode characters to crash your iPhone is a software update, and Apple has promised that one is coming soon. Until then, the company said, there's a workaround you can use to get back into Messages.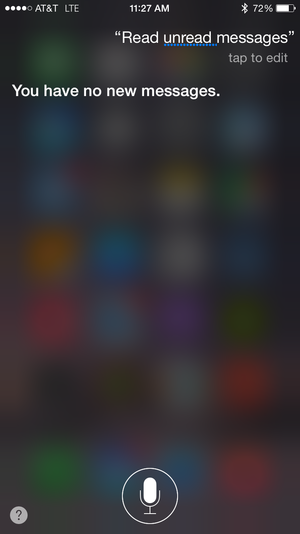 Siri to the rescue! According to a new support document Apple added on Thursday, the best way to regain access to your messages is by asking Siri to do it for you. First, ask her to read your unread messages, then have her reply to the offending message. Your reply can be anything at all—the fix is actually sending the message. That will let you back into Messages, where you can swipe left to delete the thread.
That process won't keep the string of characters from crashing your phone, but it will let you send and receive messages after your device reboots. That's why a software update is needed, but it's unclear when Apple will release one. If your friends are the type of people who would prank you with this annoying bug, then turn off message notifications to prevent the character string from being pushed to your lock screen.
We'll update this story when Apple releases the software update.