If you've got a brand new Apple Watch, you probably want to use it to let you know when things happen. Phone calls, emails, text messages, and app notifications can turn your new wrist computer into a control panel for what needs your attention. When you check notifications on your iPhone, you may get drawn into checking email, Twitter, or Facebook, or even playing just one more level of Two Dots. But with Apple Watch, you can see these notifications, and decide whether you need to act on them.
For Apple Watch to be useful, it has to give you enough notifications without becoming a nuisance. And that requires setup. Here's how to control which notifications you receive on your Apple Watch and how to work with them.
Notification overload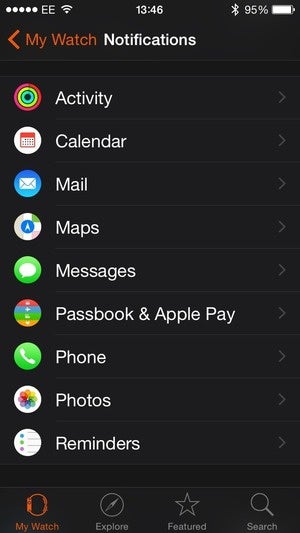 By default, Apple Watch sends you lots of notifications; every app on the watch, and many from your iPhone, send notifications. The first thing you need to do is start turning off the ones you really don't need to get on your wrist.
Go to the Apple Watch app on your iPhone, tap Notifications, and scroll down a bit. The first section of apps you see includes Apple's own apps: Activity, Calendar, Mail, Messages, etc. For most of these apps, you have two choices: Mirror My iPhone and Custom. If you choose the former, you'll only get notified if you have that app's notifications turned on on the iPhone. If you have lots of notifications for a specific app on the iPhone, you'll get the same notifications on Apple Watch.
Customize any Apple apps you use regularly; you may not want the same types of notifications on the watch as on your iPhone. For other apps, the only choices you have are to mirror the notification settings on your iPhone or not. Think carefully whether you need all those notifications on your wrist.
One thing to note: if you're using your iPhone—if it's not locked or asleep—you'll get notifications there, and not on Apple Watch. Dismissing notifications on one device also dismisses them on the other.
Mirroring your iPhone also tells Apple Watch how to notify you. You can get notifications as alerts that show up on the Apple Watch's display, you can hear a ding, and you can have haptic notifications; little taps that silently alert you. If your iPhone has the sound turned off for a given app's notifications, you won't get either sounds or haptic taps on Apple Watch. And if you silence Apple Watch, you'll still get taps on your wrist, whether or not sound is on for the iPhone. (If the iPhone is set to vibrate, you'll get sounds or taps on the watch.)
Another setting to note is the Notification Privacy setting in the Notifications settings on the Apple Watch app. If you turn this on, only alerts will display on your watch; you won't see any information—such as the sender of an email, the text of a text message—until you tap the alert.
Reading and replying to notifications
When you get notifications on Apple Watch, you'll either hear sounds, get tapped, or simply see an alert, according to the settings I described above.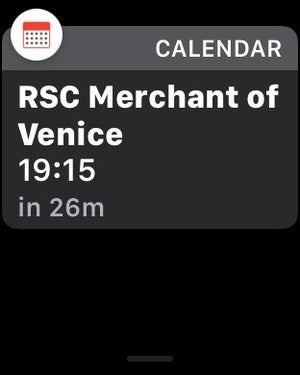 But if you get neither sounds nor taps, how will you know you have any pending notifications? When you glance at your watch, you'll see a little red dot at the top of the display if you have any notifications you haven't yet checked. (This is on by default; you can turn it off in the Apple Watch app's Notifications settings by toggling Notifications Indicator.)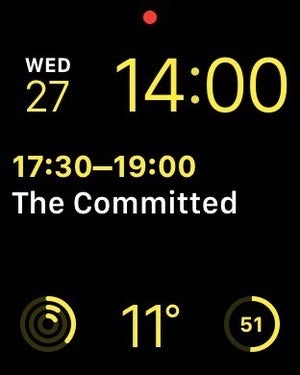 Swipe down on your watch's display to see the notifications.
When you get a notification, you may be able to act on it or reply to it, depending on which app has sent it. If you get a notification from an app on your iPhone that doesn't have an Apple Watch equivalent, it's just an alert; Words with Friends tells you someone has made a move, but you can't do anything about it. But if it's a text message, you can reply, either using canned replies or dictation. You can snooze or mark as completed any reminders you get. Different types of notifications offer different options, and these will change as Apple Watch, and third-party apps, mature.
You can dismiss all notifications on your watch using Force Touch. When you're viewing a notification (or a list of them), press and hold on the display until you feel a tap and see a Clear All button; tap that, and the slate will be wiped. Until the next notification comes in.
So before you get overwhelmed by notifications, check out the Apple Watch's settings, and also check those on your iPhone. You may find that having a bit more calm is a good thing.
Apple Watch Sport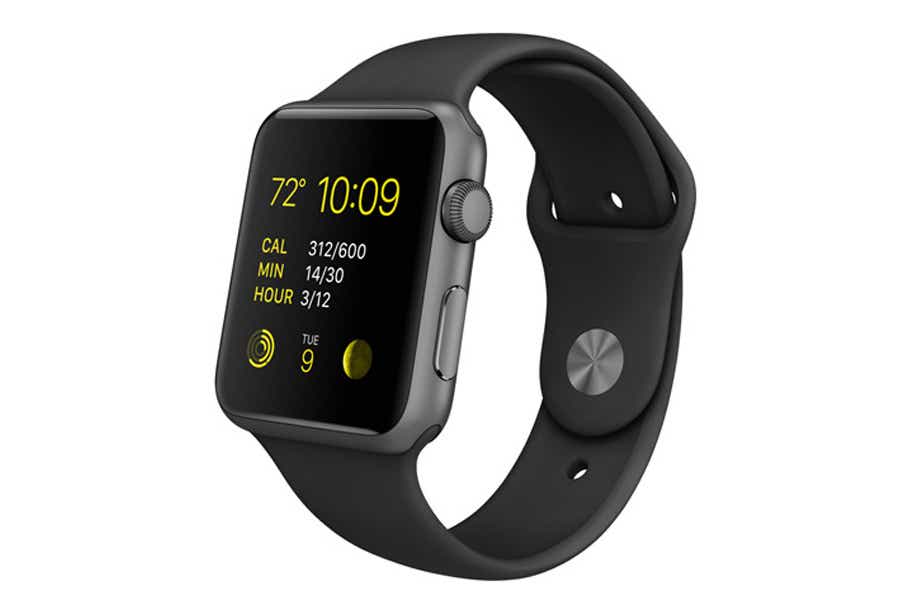 Apple Watch Edition (Series 1)