The cord-cutters are gaining numbers faster than the White Walker King resurrecting an army of zombies on last week's episode of Game of Thrones.
According to data compiled by Adobe Digital Index (ADI), streaming TV has grown by 282 percent in the last year. And that growth has been accompanied by a rise in the use of Apple TV and iOS devices to stream premium TV content.
In just the last year, Apple TV doubled its share of paid TV streaming, surpassing longtime leader Roku and popular gaming consoles like Xbox and PlayStation. During the same time period, iOS devices widened their lead on TV streaming—going from 43 percent to 47 percent—with the iPad coming out on top as the most popular device with 30 percent. Overall, 62 percent of premium TV streaming was done on an Apple device. This data is a harbinger of good news for Apple, especially if it decides to announce anything TV-related at WWDC on Monday.
"When TV broadcasters build an app they focus on Apple first," said ADI principal analyst Tamara Gaffney. "It's very hard to build a streaming video app for every platform [Android, Roku], so going with Apple is a natural consolidation."
The Adobe index took into account anonymous data from Adobe marketing cloud's clients, mainly network and cable broadcasters that offer paid streaming of their premium TV content. The data did not include streaming-only services like Netflix, Amazon Prime, Hulu, nor free YouTube views.
Why this matters: The fact that Apple devices have such a stronghold on our collective binge-watching habits must have been instrumental in Cupertino nabbing exclusive licensing deals with HBO and more recently Showtime. It's probably why CBS CEO Les Moonves said he was "excited" to work with Apple on its work-in-progress subscription TV service, despite negotiations taking longer that expected. And it means that as traditional television becomes more highly integrated with the web, Apple will be at the forefront.
Given Apple's eye for intuitive design, its widely-trusted reputation for building hardware and its ability to convince premium content providers to digitize, could this new data finally convince Cupertino to start working on a smart TV? "Apple's the one to do it," Gaffney added, "but they're not going to do it."
ADI's same research could also be giving us clues as to why Apple might be wary of building an smart TV of its own. How often do you buy a television? Now that the iPad has become the most popular device for streaming TV, customers are not finding other uses for the tablet. As a mobile mini-TV, the iPad does not encourage customers to replace the device as often as they would an iPhone.
"This could really affect the cycle upgrade for the iPad," Gaffney said. "Apple needs to give people more ways to use it, not just to watch video."
The iPhone 6 Plus is the new tablet and the iPad is the new television.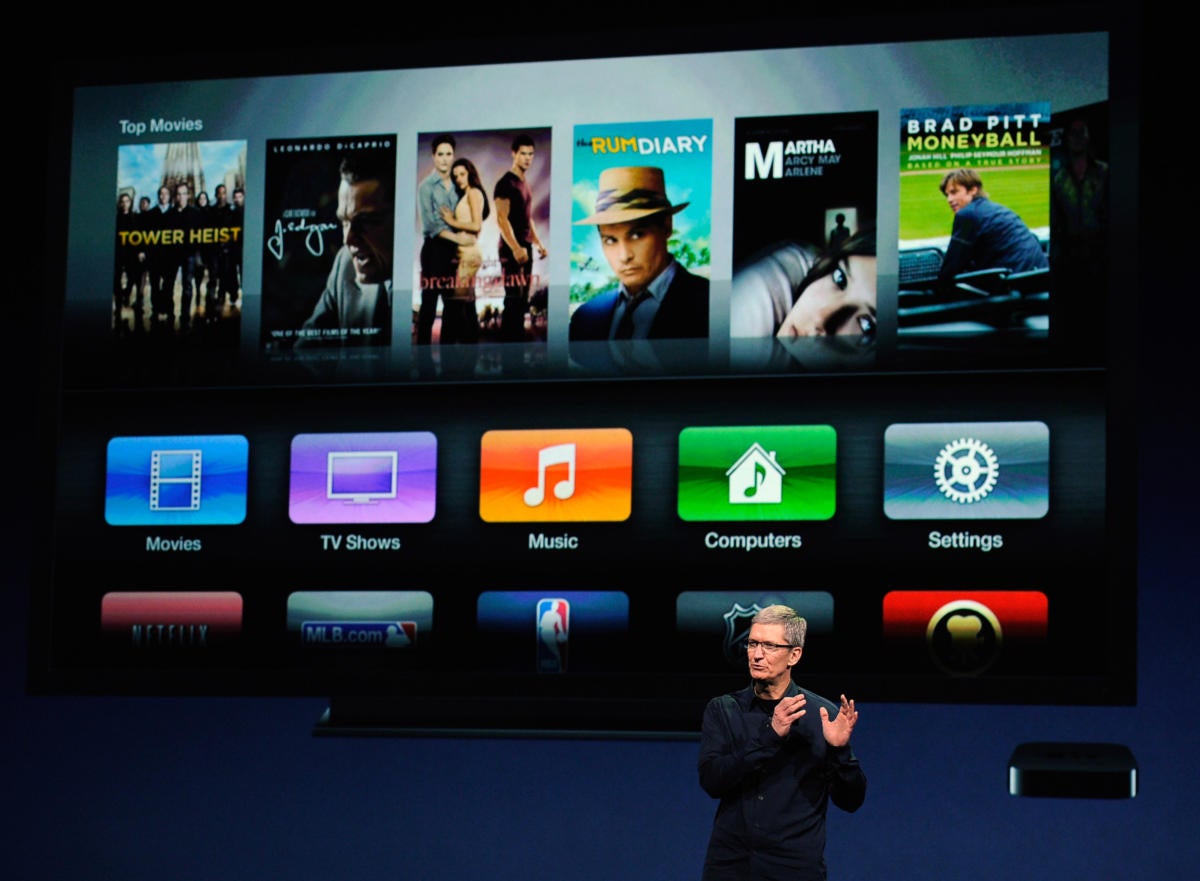 Chromecast could be a Trojan horse
Even though Apple's lead in streaming TV is quite considerable, total market share domination is not yet a sure thing.
According to the ADI, most viewers use Chrome—not Safari—when streaming TV on a desktop or mobile browser. Chrome browsing accounts for almost 40 percent of TV watching sessions—rather suspect considering that iOS is by far the top operating system and Android devices account for only 15 percent. The reason for iOS user choosing Chrome instead of the built-in browser to watch TV online could be Google's sneaky, little Chromecast. Or, maybe Mac users aren't so fond of Safari, still second with 32 percent share.
"The data suggests that Apple users don't have brand loyalty to Safari and will easily displace the built-in apps," Gaffney said. "This should be worrisome for Apple."
Google might be able to catch up in the online TV battle and spoil Apple's total conquest by using its already-popular Chromecast as a way to get cord-cutters to invest further in a Chrome-based TV ecosystem. Based on streaming TV's surging popularity—views nearly tripling in just a year—Apple better act fast if it wants a majority of TV viewers to stick with Apple TV.
"Considering how fast online video is growing, we have about 12 to 18 months and then the boat will have sailed," Gaffney said. "Most early adopters will already be invested in one of these platforms and the rest of the households will follow. It's like what happened when iTunes came out: Google was just not fast enough."