For seven years, Apple has maintained a relentless cycle of major iOS updates. It's not hard to see the progression: what started as a simple system with 11 basic apps and an inability to install any others has blossomed into a powerful platform with millions of games and utilities and seemingly limitless capabilities. Some things might have taken a bit too long to arrive (I'm looking at you, copy and paste!), but no one can criticize the breakneck pace that Apple has sustained. Every 12 months or so, Apple has unleashed a whole new batch of features and enhancements that have given each iOS version an identity of its own, not unlike the jungle cats and California landmarks attached to OS X releases.
But it looks like Apple might be breaking that trend this year. Much like it did with OS X 10.6 Snow Leopard, iOS 9 is shaping up to be more of a maintenance release than a marketing one. [As outlined by Mark Gurman of 9to5Mac](will be pitched with stability as a tent pole component), iOS 9 "will be pitched with stability as a tent pole component," so instead of breakthrough new advancements like FaceTime or Siri, we're likely to get far-less-sexy features like optimization and performance.
But that doesn't mean version 9 isn't going to bring a heaping portion of must-have enhancements and technologies. Even without any marque features, the next major iOS release could still bring enough goodies to supercharge our iPhones and iPads.
Total control
iOS 8 brought a level of openness that we never thought possible. Things like app extensions, third-party keyboards, and Notification Center widgets gave developers a set of keys that unlocked some of iOS's most fortified features and let users personalize their devices in exciting ways. But there are still aspects of iOS that are frustratingly beyond our reach. It's the major difference between it and anything-goes Android, but I think Apple will continue to blur the line between the two in a big way with iOS 9.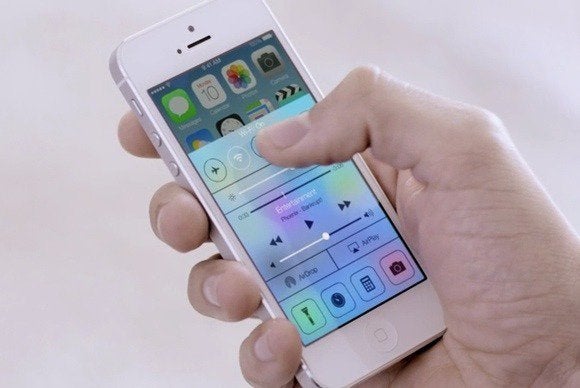 Let's start with the Control Center. When Apple built it into iOS 7 it fulfilled one of our biggest wants: the ability to quickly toggle settings without needing to root through the app menus. But one size does not fit all; while there are surely some users who need to access Wi-Fi, Bluetooth, Do Not Disturb and Airplane Mode all throughout the day, for the rest of us, the Control Center has somewhat limited usefulness. By offering a way to choose the precise settings we want—say, swappable buttons for Personal Hotspot or Mute—or even just giving us a way to organize the layout to our liking, Apple could give Control Center much greater prominence.
And that customization could extend to the app shortcuts, too. iOS 8 already prompts us with location- and Handoff-based shortcuts, and if Apple can create these small monochrome renders on the fly, there's no reason they couldn't be displayed in the Control Center. Letting us choose any apps we wanted for the four shortcut slots could even be more valuable than widgets, letting developers offer quicks links to specific features or settings without the clutter or confinement of the Notification Center.
Talk to me
Apple offered up a bunch of surprising APIs for things like iCloud and Touch ID in iOS 8, but there was one that was noticeably missing: Siri. With the launch of Apple Watch, Siri has taken on a far greater role in the ecosystem, but third-party developer support would put in over the top.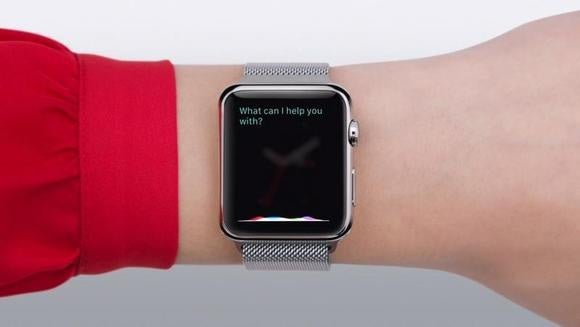 Rumors already peg Siri as the star of Apple TV's (long-rumored, possibly delayed) new interface, but Apple's personal assistant is most at home on our mobile devices. Being able to quickly retrieve information, set appointments and identify songs is great when we don't have a moment to stop and tap, but its abilities stop at non-Apple apps.
The emergence of Touch ID as more than a secure unlocking tool has opened our eyes to the value of the technology, expanding its reach beyond simple convenience. In iOS 8, we can use our fingerprint to store and access all kinds of sensitive data, not to mention pay for things without reaching for our wallets or needing to repeatedly reenter strings of credit card numbers. And a Siri API would be just as eye-opening, letting it act as a true personal assistant, pulling information from all around our digital lives, not just Apple's apps. But perhaps more importantly, it could talk to us throughout the day, reminding us when we need to leave for a Fantastical appointment or getting the quickest route from Waze, as well as expanding its reach to all corners of the web.
Multitasking
The more powerful iOS becomes, the more the general lack of real multitasking becomes apparent. While the app-switching carousel helps us get in and out of apps as quickly as possible, and Continuity lets us transfer things we're working on between our devices, there's still a general sense that we're merely single-tasking quickly.
Splitscreen app multitasking obviously makes much more sense on the iPad, but Apple could leverage the power of iCloud and Handoff to create a unique experience that doesn't cram two apps into a 5-inch space. So, while we may never be able to watch a movie while browsing the web on our iPhone 6 Plus (though I'm not sure why you'd want to), Apple has laid an interesting framework for a cross-device multitasking experience.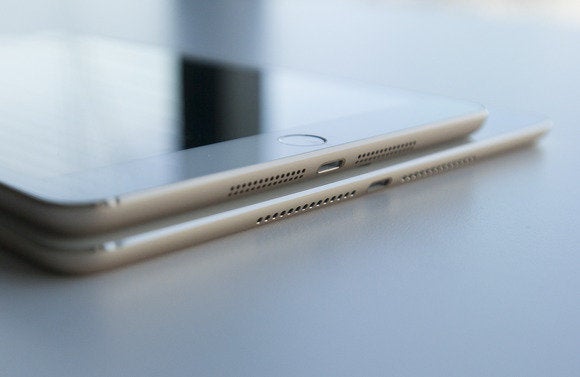 For starters, we need an actual iCloud Drive app. When it was first demoed, iCloud Drive looked to be an updated version of iDisk, but we quickly learned that wasn't the case. In order to access the files on our drive, developers need to bake the functionality into their apps first, and even then, it's not the most reliable system in the sky. A dedicated app might not be a splashy feature, but it would give us the ability to quickly transfer files between our Macs and iOS devices without worry.
And then there's the clipboard. The majority of my own multitasking desires center around copying text and images from one app into another, and the ability to beam the clipboard's contents would essentially give me a second connected screen while I'm writing. If Apple could create an iCloud Clipboard or at least extend Handoff to include the contents of the clipboard, it would instantly knock down one of the main barriers to true multitasking.
Open and shut
Unlocking our iPhones has become easier than ever thanks to Touch ID's near-instant fingerprint recognition, but I still kind of wish I didn't have to use it so often. It's not something I think about too often with my iPhone, since I'm generally holding it in the proper position, but on the iPad, it's a bit of a nuisance, particularly when using a Smart Cover.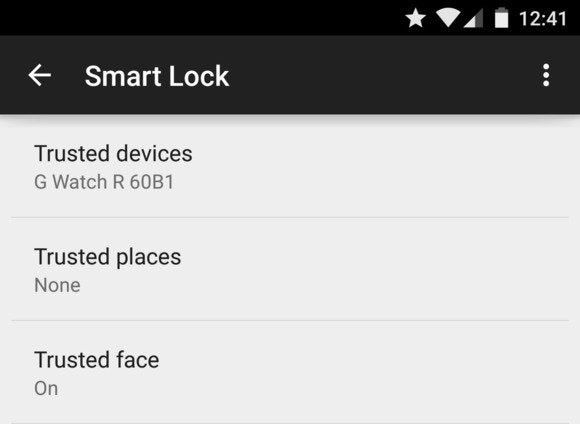 Apple could take a page from Android here. Lollipop offers a pretty cool feature called Smart Lock that lets users set up "trusted" places and Bluetooth devices that will keep your phone unlocked when within a specified range (like when you're lounging on the couch or jogging with your favorite wireless headphones). Security is of utmost importance to Apple, but the option to keep your iOS device unlocked when it's in range of your Apple Watch would be an intriguing feature.
And it could extend to the Mac, too. The Knock app already uses a neat Bluetooth trick to use your iPhone or Apple Watch to bypass the OS X login screen, but a homegrown solution baked into iOS 9 that brings that magic to all of our devices based on proximity would bring an even greater sense of synergy and simplicity.
Easy complications
Since its humble beginnings, iOS has gained more than a dozen apps, added countless features and gone through one major redesign, but when it comes to the lock screen, Apple has been very protective. We're finally able to access shortcuts in the Control Center and widgets in the Notification Center, but with the exception of the background picture, we can't do anything to customize the appearance of the screen we see most often throughout our day.
But there's a way Apple could bring a level of personalization with compromising its vision with themes or visible widgets: complications. On Apple Watch, they're a way to personalize our faces with quick bytes of information that can be gleaned at a glance, and they could be just as useful on our iOS devices. The time and date is already a staple of the lock screen, and a series of small, specialized functions would cut down on the number of times we need to unlock our phones even further.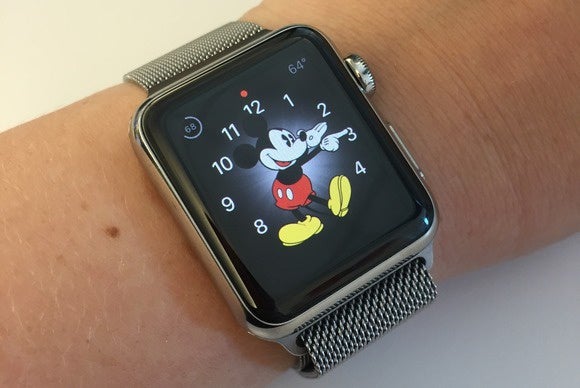 It would be a perfect solution, allowing Apple to maintain the integrity of the lock screen while still giving users what they crave. And with a few new dynamic timekeeping wallpapers, it could even be a pretty cool advertisement for what you're missing on Apple Watch. The iPhone's lock screen is already the pocket watch of choice for millions of users, and a series of customizable clock faces would only drive that point home.
iOS 9 may be a transition release, but that doesn't mean it has to be a ho-hum update. Major new apps and features may grab all the headlines, but with a few tweaks, our iPhones could feel fresher than they have in years—and set the stage for next year's X-branded blowout.