On April 24th, as many of my fellow geeks were up obscenely late (or obscenely early, depending on your time zone) to order their Apple Watches, I was sound asleep, my credit card tucked snugly in my wallet.
That's because from the beginning, I've been on the fence about the Apple Watch. It's not that I have an aversion to buying Apple's big new products out of the gate. After all, I bought the first versions of both the iPhone and iPad. But none of the reviews I'd read—or even Apple's own announcements—made me see the watch as a must-have device. To the relief of my bank account, I decided to wait a little and see what kind of reaction it got in the real world. Don't get me wrong: I was curious, just not $400 curious.
Since then I've heard about performance issues, dissatisfaction about the absence of native apps, features that were " dropped" from the shipping version of the watch and more. I've seen people complain about their watch, criticize their watch and even break up with their watch. (Although is it weird that the last one happened on the fashion page of the New York Times?)
So even though I'm filled with as much geek lust as the next person, I made up my mind to wait until version 2.
The funny thing is, I thought I meant hardware.
It's the software, stupid
Packed in amongst the two-and-a-half hours of announcements during the keynote at Apple's WWDC was the news that would pique my curiosity and lighten my wallet. Just six weeks or so after the Apple Watch started to ship, the company announced a major upgrade to its operating system that wiped out virtually all my complaints and concerns.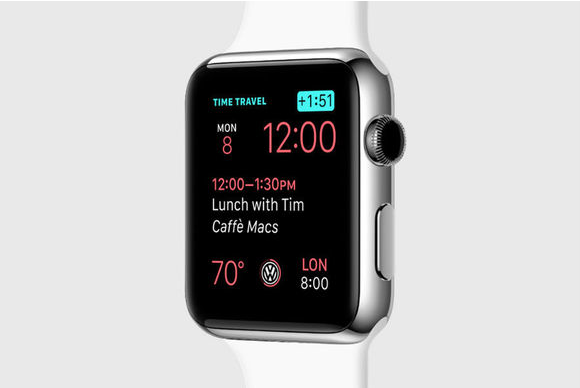 As it turned out, it wasn't a new watch I was looking for, just a new watchOS. Here are the new features that nudged me off the fence and convinced me it was time (sorry) to buy an Apple Watch:
Native apps. Up until now, third party apps actually ran on your iPhone and basically used the Apple Watch as little more than a specialized remote display. The ability to run apps directly on the watch should do wonders to correct the laggy performance issues associated with them. And even better, it should open the floodgates for cool new apps that use the watch's hardware features—including its sensors and taptic engine—in innovative new ways.
Time Travel. You can already scroll through your calendar with a swipe of your finger or a twist of the Digital Crown inside the Calendar app. But the new Time Travel feature will let you whip forward or back in time right from the watch face, and the complications (including your schedule, the weather, even your remaining battery life) will change before your eyes.
Souped-up Siri. Without an onscreen keyboard, (and no, I'm not asking for one) the ability to use Siri to dictate replies to emails and texts in addition to contextual suggestions is a very welcome improvement. Add to that Siri's newfound ability to start a workout, open Glances, get transit information, and even control HomeKit devices, and you're talking about a seriously useful device.
Everything old is new again
It's not just the new features of watchOS 2 that pushed me over the edge. There are already plenty of features on the Apple Watch that I'm looking forward to trying. As an iPhone 5s user, the Apple Watch will mean I can finally use Apple Pay and stop pulling my credit card out of my wallet like a caveman. But with the improvements in watchOS 2, I'll also be able to use my loyalty cards, which means it'll be easier to both get fit and earn free donuts—a win-win if I ever heard one.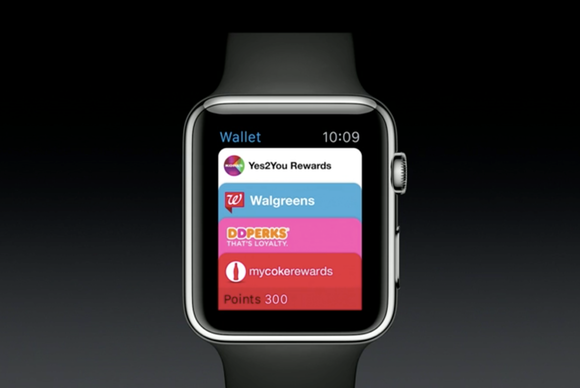 With watchOS 2, all the improvements and new features team up with the nice-to-haves of the original watch to make it a much more compelling proposition, at least to me. The new version also brings a slew of new nice-to-haves: Nightstand Mode, third-party complications, being able to use my own photos as watch faces, time lapse faces, and Activation lock. These are things that don't really factor into my decision individually, but cumulatively, they add up to that well-rounded, we-sweated-all-the-details experience we expect from Apple. It's a package that feels complete and—finally—polished. It feels like this is the Apple Watch that Tim Cook and company wanted to deliver in the first place.
Are we there yet?
It's no surprise that as the watchOS continues to improve, it will appeal to a wider audience. The question is when does it get good enough for you? For me, that threshold is watchOS 2. Now if Apple would let me buy a Silver Aluminum Watch with a Black Sport Band, I'd be downright thrilled.
Are watchOS 2's new features enough to convince you it's time for an Apple Watch? Let us know in the comments.