It doesn't officially launch until next week, but Apple Music is already hitting some sour notes. First there was the slightly off-key introduction with some cringeworthy dance moves from Senior Vice President of Internet Software and Services Eddy Cue. Then there were the pot-shots from its biggest competitors, with Spotify CEO Daniel Ek's dismissive tweet and Rdio's welcome letter. But it was all just noise until Taylor Swift added her sizable voice.
The prodigious pop star created a stir Sunday by posting an epistle to Tumblr that outlined her reasons for holding back her runaway hit record 1989 from Apple's service. The TL;DR summary? Money. Potentially losing Swift's hit-infused pop masterpiece is a obviously a blow to Apple Music, but even more damaging than the inability to stream "Blank Space" and "Style" is the negative attention her letter drew immediately. To say Taylor Swift yields influence over the young and hip is to underestimate her nearly 60 million Twitter followers, and criticizing an Apple product just days before its release—not to mention getting the largest company in the world to flip-flop just a few hours later—shows the kind of power she has.
We hear you @taylorswift13 and indie artists. Love, Apple

— Eddy Cue (@cue) June 22, 2015
#AppleMusic will pay artist for streaming, even during customer's free trial period

— Eddy Cue (@cue) June 22, 2015
I am elated and relieved. Thank you for your words of support today. They listened to us.

— Taylor Swift (@taylorswift13) June 22, 2015
But while Swift made a point that many musicians and fans certainly supported, her screed overlooked a key aspect of Apple Music, one that gives artists of all kinds a tremendous opportunity to be seen and heard by millions and millions of ears.
Bad blood
When Apple's subscription music service was finally unveiled at WWDC, it was most remarkable for its overall unremarkableness. For the same $10 a month as Spotify, you get access to a surprisingly similar set of features: a library of some 30 million songs, hand-curated playlists, an ad-free personalized radio service and offline listening. But Apple Music still sets itself apart in several ways, first and foremost by offering everyone who signs up a 3-month free trial, eclipsing the two-week or 30-day test drives other services offer to first-time subscribers.
As Swift pointed out, Apple initially planned to withhold any royalties during these trials. To compensate, Apple acknowledged it will be ponying up a few extra percentage points over the industry standard (which hovers at around 70 percent), but Swift nonetheless found Apple's terms to be "shocking, disappointing, and completely unlike this historically progressive and generous company."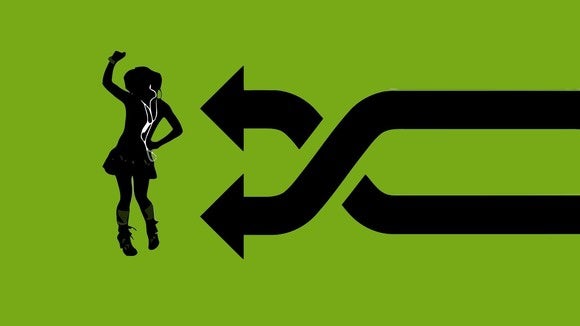 It's hard to argue with her. Apple has long been a pioneer of the digital music revolution, championing artists and spotlighting new and undiscovered music. Its iPod ads made overnight successes of artists like Feist and Caesars, and the iTunes Store helped turn a generation of P2P traders into legitimate online buyers spending billions on downloads each year. Without it, the industry might still be chasing its tail.
So to learn that Apple was essentially offering up millions of songs without paying a dime to the people who made them was somewhat shocking. But streaming is new to Apple, and like any new product, there will be speed bumps along the way. It'll take some time before every artist on iTunes makes their way to Apple Music, and there will certainly be improvements to the quality and overall experience, likely even taking input from artists themselves. So I wasn't surprised to read that Apple had reversed its stance, the speed of the decision notwithstanding.
Apple doesn't just love music, it respects the creators of it. Back when Steve Jobs wrote Thoughts on Music, he made it clear that Apple was simply playing by the rules written by the record companies. Consequently, Apple moved swiftly to strip iTunes music of the FairPlay digital-rights management as soon as it was able. So, while it might seem that this is a money-saving decision Apple came to on its own, the fact that it quickly saw the error of its ways speaks to just how much Apple Music is a labor of love. It wasn't necessarily a capitulation to Swift, it was a recognition that artists were getting slighted.
Everything has changed
Back in the summer of 2003, the iTunes Store represented an intriguing way for unsigned artists to expand their reach. Using CD Baby as a distributor, anyone with a tune in their head could get into Apple's digital storefront for just a few bucks up front and a few cents off the top. It was a fantastic way for unknown musicians to get on the most visible digital platform around.
I was one of them. On Aug. 13, 2003, my spoken-word collaboration appeared on iTunes. It was an entirely home-grown project written, performed, and produced by myself and a friend (and it sounded the part). We had absolutely no clue about how to turn it into a money-making venture and we didn't care. We just wanted people to hear our stuff, and getting it on iTunes was an incredible moment. Granted, we appeared in the Classical section (and still do to this day), but that did little to dampen our enthusiasm.
The number of people willing to buy a full CD of our music was shockingly small, but some were indeed willing to fork over a buck or two to hear a few tracks. Over the tenure of our six-month career, whenever we played open mics or featured spots at poetry slams (where we happily gave away codes) we would see a small bump in downloads. We enjoyed fleeting popularity in the circles we performed in, and that couldn't have happened with any other format.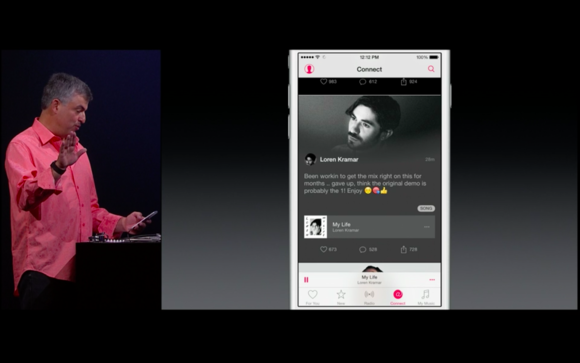 Apple Music's Connect feature gives the unsigned, unknown artist even greater visibility. Back in 2003 you still needed the ambition and wherewithal to create a physical product that could be sold (and ripped) before you could land on iTunes, and it isn't all that much easier for passion projects like mine to get in the store today. By stripping away labels and middlemen, Apple Music is giving the most undiscovered and untapped talents
And you can bet Apple will be spotlighting as many as they can, just as it's already given Loren Kramer a gigantic boost before the service has even launched. Once it goes live, Kramer's page will undoubtedly be one of the top visited during the first few days of the trial period, turning an unknown artist into a momentary sensation. It's great that he will now be paid for all those listens, but Kramer's exposure could be exponentially more valuable than the check he receives.
Shake it off
I'm no Loren Kramer, but during my extremely brief career I happily would have sent curious listeners to my artist page to stream my album for far less than a 99-cent commitment. I would have interacted with them and posted live videos we shot. And I'm sure there are countless artists who feel the same way we did.
Swift is surely genuine when she wrote that her stance "is about the new artist or band that has just released their first single and … will not get paid for a quarter of a year's worth of plays on his or her songs," but Apple Music is about creating longevity for artists, not a three-month bump or royalty check. There will undoubtedly be more royalty obstacles to clear, but through them all, Apple Music and Connect will help artists gain ever-important exposure.
I understand that the we're talking about people's livelihoods here—and I'm very glad Apple reversed its course and will pay artist royalties from Day 1—but Apple is creating an opportunity to build a distribution system that's far more visible than even YouTube or the iTunes Store. And while that shouldn't take the place of actual money—especially if iTunes downloads slip during the trial period—it's still worth an awful lot.