The second OS X El Capitan Developer Preview has been released, and according to Mark Gurman at 9to5 Mac, the software includes references to a new 21.5-inch Retina 4K iMac and a new Multi-Touch Remote.

Based on the code found in the Developer Preview, the 21.5-inch Retina iMac will have a display with a native resolution of 4096 by 2304 pixels. The code also lists several new graphics processors that could be used in the new iMac and also in new Mac laptops.
A new file in the Developer Preview called AppleBluetoothRemote.kext seems to indicate that Apple will soon release a Bluetooth remote control. According to 9to5Mac, the file includes support for the Multi-Touch trackpad. There's also support for audio, which 9to5Mac speculates could be for Siri.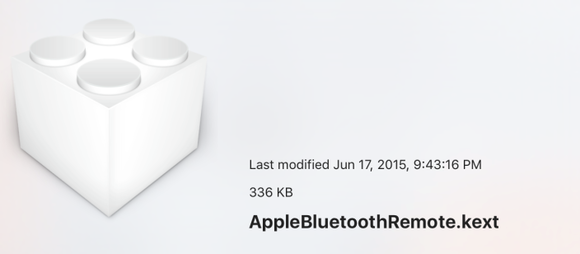 Why this matters: Apple currently has two Retina iMacs, both of which sport 27-inch displays and are in the $2000 price range. A 21.5-inch iMac would allow Apple to offer a more affordable Retina iMac and help bring the Retina display to the masses. As for the remote, it's logical to conclude that the new remote could be for a new Apple TV, but 9to5Mac did not find any direct Apple TV references in the software.