Look up! A new generation of drones is hitting the market. Parrot's MiniDrones are more like toys than enthusiast-caliber flying machines, but they're small enough to hold with one hand, and more affordable than heftier drone models.
Parrot brought the MiniDrones to our Macworld offices for an early hands-on demo before the drones officially launch this fall. Expected this September, the five MiniDrones are controlled via Bluetooth or Wi-Fi using a free iOS or Android app. The drones can hover above your head, jump up from flat surfaces, and even cruise on water. Although the land/sea/air shtick amps up the fun factor, the drones themselves are certainly too flimsy to impress serious drone diehards.
Weighing just 1.2 pounds, Parrot's Airborne model has a 3-axis accelerometer and gyroscope that help it take off from the palm of your hand. The Airborne MiniDrone also has a built-in camera at the bottom of its hull for taking 480×640 aerial images. But there's no video option for this particular model, sorry.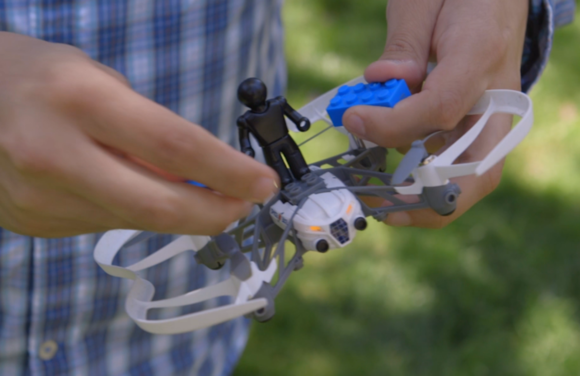 The Airborne "Night" model costs $129 and comes with white LED lights that you can set to flash rapidly. You can even program them to flash in Morse code. The Airborne "Cargo" is the cheaper model at $99. This drone has a top plate that lets you stick on LEGO figures or other make-believe freight. Now, that's something that might get the 6-year-olds excited.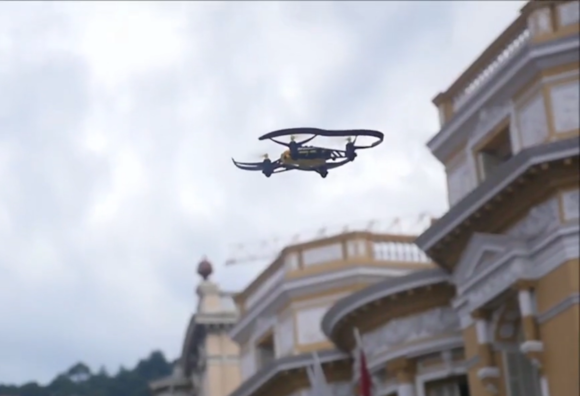 But don't get too carried away. Because these drones weigh so little, it's hard to maneuver them in windy situations, like at the beach or an outdoor park. Even indoors, the Airborne drones spun out of control when our air-conditioning was on full blast.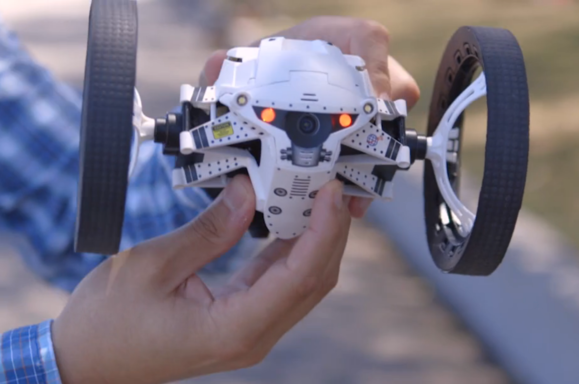 The Jumping MiniDrones are more stable thanks to giant wheels on either side, making them, basically, smartphone-controlled toy cars. Priced at $189, the Jumping drone is outfitted with a spring that propels it up to 2.5 feet in the air—but it only launches off of flat surfaces, so don't dream of off-roading these things on sand or grass. The built-in camera on the jumping drone is far better than what Parrot deployed on the Airborne drone, as it can capture video and store it on 4GB of onboard memory.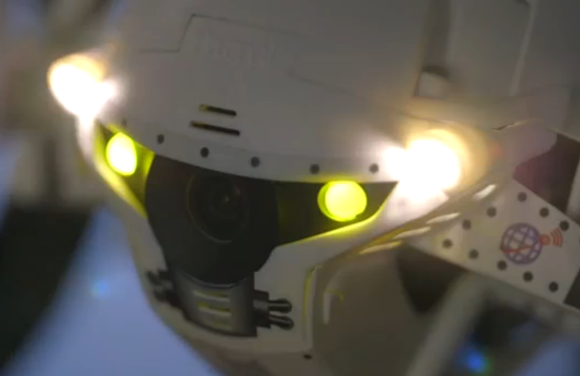 The Jumping drones also have a built-in speaker and microphone so you can use them as roving walkie-talkies to communicate with co-workers around the cubicle corner. We didn't get a chance to test out the two-way communication features, however, as they weren't ready in the models we tested. Like the Airborne models, the Jumping MiniDrones come in two versions: The "Racer" model can speed up to 8 miles per hour, and the "Night" model comes with LED lights.
Lastly, Parrot unveiled the $179 Hydrofoil MiniDrone for cruising on water. This water drone is a hybrid, combining a small quadcopter with a lightweight floating structure. Once the Hydrofoil hits the water, the copter lifts up completely vertical. Just don't think about taking it on salt water surfaces or on the open sea. The Hydrofoil cruises best over still bodies of water like ponds and pools.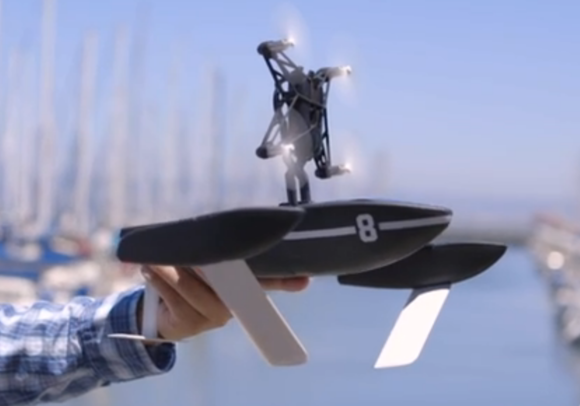 Although the MiniDrones could make for fun holiday gifts for young kids, maneuvering these things was no child's play. The touchscreen controls of the FreeFlight 3 iOS app were relatively difficult to master. They're not as intuitive as the remote control used by the DJI Phantom drones, or even Parrot's previous Bebop Skycontroller.
Another factor that might limit your fun time is the MiniDrones' short battery life. The Jumping drones can spin, jump and zoom for about 20 minutes, but the Airborne and Hydrofoil models begin to lose their steam after just nine minutes. I know a six-year-old that can spin around in circles for longer than that.