Apple Music made its debut earlier today though an iOS 8.4 update. Now you can enjoy Apple Music on your Mac, too. All you need is the 12.2 update for iTunes.
To get the update, launch the App Store (in your Applications folder) and click on the Updates button at the top of the app. You can also launch iTunes, click on the iTunes menu, and select Check for Updates. (As of this writing, the iTunes download website says that the 12.2 update is "coming soon.")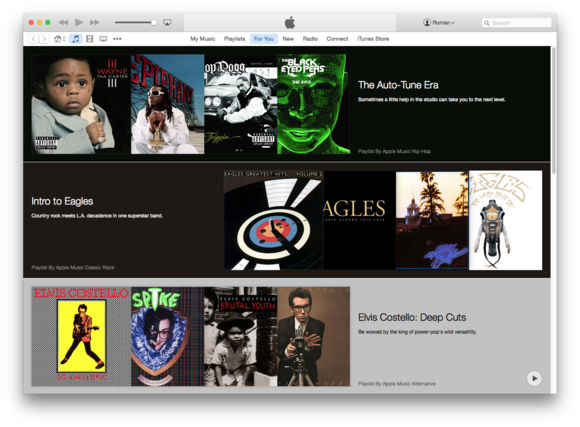 According to the update description in the App Store, iTunes 12.2 includes the following Apple Music features:
For You music recommendations
Radio, including Beats 1
New, which highlights new music curated by Apple's music editors
My Music, where you find your purchased music, imported songs, and selections you've picked in Apple Music
Connect, the venue for artists to reach out to fans
The iTunes Store is still a major part of iTunes 12.2. The app also has a new icon to match the iOS Music icon.