One of Apple Music's key features is Beats 1, its always-on radio-like broadcast. Leading up to its launch, Apple promised that Beats 1 and its worldwide station would deliver a shared experience for all music fans—and what better place is there than Twitter to talk about shared experiences? The Twitter community did not disappoint, as users live-tweeted their impressions of Beats 1 around the clock on launch day.
Signing on with Zane Lowe
Los Angeles-based DJ Zane Lowe kicked off the broadcast at 9:00 a.m. Pacific on Tuesday—he'll be leading the Beats 1 effort with Julie Adenuga from London and Ebro Darden from New York. "We spent the last three months trying to build this radio station, and now we can build no more," Lowe said, shortly before pressing "play" on the first song. "Now we must launch."
That first song? "City," by an unsigned band called Spring King.
Zane Lowe kicks off Beats 1 with Spring King.

— Caitlin McGarry (@Caitlin_McGarry) June 30, 2015
The band was stoked!
yo @zanelowe are you kidding?!!?!? you just spun our tune! you're an absolute legend!!

— Spring King (@springkingband) June 30, 2015
Others had no idea what was going on.
I recognize several of these words, yet none of them make sense. https://t.co/tEPoFhgE0b

— Philip Michaels (@PhilipMichaels) June 30, 2015
One thing was for sure: Lowe was excited. Thrilled. So over the top enthusiastic that he often couldn't contain himself, shouting "worldwide!" "always on!" and "fire!" while songs were still playing. "To the early adopters, to those hungry for music, from town to town, from city to city, into the unknown we go!" Tracks also featured the Beats 1 tagline throughout. No one could forget that they were listening to Beats 1 if they tried.
Beats 1 is very good at promoting Beats 1. Beats 1 is very good at promoting Beats 1. Beats 1 is very good at promoting Beats 1. #Beats1

— Ross Rubin (@rossrubin) June 30, 2015
Dear Beats 1: You don't need to whisper the name of your station into my ear. #AppleMusic

— Mark Spoonauer (@mspoonauer) June 30, 2015
. @zanelowe Hey can I get a shout out? Please talk over the music some more! That's really fun!!! #AppleMusic

— Evan Dashevsky (@haldash) June 30, 2015
It's radio, but on the Internet
The reactions to Beats 1 as a concept were mixed. Some people loved it.
#Beats1 Fav part of #AppleMusic even before the release. Learn more about new/current artists and NOT hear the same 20 tracks. I'm good!

— Brian Tong (@briantong) June 30, 2015
I'll say this for @Beats1 – It's got me listening to the radio for the first time since that hurricane when we lost power for four days.

— Andy Ihnatko (@Ihnatko) June 30, 2015
Beats1 is a pretty great radio station. This is what happens when you get great DJs and give them free rein to curate as they see fit.

— Moisés Chiullan (@moiseschiu) June 30, 2015
Congratulations @Beats1, I now feel like I'm missing out when I'm not listening. https://t.co/D0Xyf4sZ2I

— Rene Ritchie (@reneritchie) July 1, 2015
@sfsooz Besides in my country there is NO station like this one playing this kind of music so this feels like a breath of fresh air

— Rafael Rojas C (@rafaelrojasc) July 1, 2015
Others were less impressed.
And at a minimum, Beats 1 helps Apple separate itself from "the people who thought this was a good idea." pic.twitter.com/iqlVtw53TK

— Peter Kafka (@pkafka) June 30, 2015
What strikes me most about Beats 1 is how un-revolutionary it is. Aside from being global, it's just… radio. On the Internet.

— JasonCross00 (@JasonCross00) June 30, 2015
So how long are we giving Beats1 before Apple shuts it down?

— Emily Price (@Emily) June 30, 2015
It sounds like I'm buying shirts at H&M

— mat (@mat) June 30, 2015
People mad because only their musical taste is important.

— Roberto Baldwin (@strngwys) June 30, 2015
And some people just want to take this music and do whatever they want with it, which is not how streaming services work.
Complaining about DRM on subscription services is like complaining about a lack of to-go boxes at a buffet.

— Josh Centers (@jcenters) June 30, 2015
People were quick to discover some of Apple Music's features within Beats 1.
This is awesome, a time-shifted, skip-able @Beats1 to catch up on what was played. pic.twitter.com/OfO5iu1e3Q

— David Barnard (@drbarnard) June 30, 2015
…although this one doesn't always work, thanks to usage rights.
This is cool. You can easily add whatever is playing on @Beats1 to your music library in Apple Music pic.twitter.com/EXQGtmFD4U

— NathanOlivarez-Giles (@nateog) June 30, 2015
Anyone else notice @Beats1 playing songs like this Chemical Bros track you can't heart or add to your Apple Music? pic.twitter.com/Up0mCIVpWd

— Geoffrey Fowler (@geoffreyfowler) June 30, 2015
And there's been some confusion over censorship.
I actually appreciate that @AppleMusic is censoring @Beats1. Means I can listen to it with the kids in the car.

— David Barnard (@drbarnard) June 30, 2015
If Apple does issue a comment on this @Beats1 censorship story, I hope it's attributable to @drdre

— John Paczkowski (@JohnPaczkowski) June 30, 2015
St. Vincent's Mixtape Delivery Service was the first special show to air, and it received high praise. We're looking forward to hearing more artist-based content, thanks to her heartwarming broadcast.
St. Vincent mixtape delivery service is killing it on @beats1. 80s mania.

— Jason Snell (@jsnell) July 1, 2015
Is everybody listening to St. Vincent on Beats 1 right now? If not, you should be. The best hour of music I've heard so far.

— Serenity Caldwell (@settern) July 1, 2015
So happy Beats 1 is re-airing the St. Vincent show. It's one of the most adorable things I've ever heard.

— Caitlin McGarry (@Caitlin_McGarry) July 1, 2015
iTunes drama, broadcast woes, and all sorts of opinions
Apple Music was quick to launch on iOS—it was available as soon as the iOS 8.4 update became available on Tuesday morning. But the desktop version, which is linked through iTunes, was slow to roll out. The iTunes update didn't hit until late on Tuesday afternoon, and it didn't go unnoticed.
Seriously cannot even remember a time where I've actually been *waiting* for an iTunes software update. #AppleMusic

— Jonathan Lally (@jonathanlally) June 30, 2015
Confirmed: iTunes 12.2 will be released on vinyl. That's why it takes so damn long. #applemusic #itunes

— Hans Metzke (@mtzk85) June 30, 2015
Hearing that Apple is mailing out iTunes 12.2 as a boxed disc as a throwback to the old days

— Zac Hall (@apollozac) June 30, 2015
Still not seeing iTunes 12.2 for Windows. Anyone else?

— Joanna Stern (@JoannaStern) June 30, 2015
Then, starting at around 8:30 p.m. Pacific, Beats 1 had a brief outage. It started back up, 30-ish minutes later, with no explanation. Oops.
#Beats1 wouldn't be down if #AppleMusic had played more Enya. You know this to be true.

— Chris Davies (@c_davies) July 1, 2015
Beats 1 is not offline, it's just taking a Power Nap. #AppleMusic pic.twitter.com/fshzvwes8a

— not Jony Ive (@JonyIveParody) July 1, 2015
And there was some weirdness, especially when the listener requests started flowing in.
Hi – In a few hours we turn the show over to you. Hit us w/ your requests for @ilovetmills: https://t.co/9uRuyaRchl #Beats1Requests

— Beats 1 (@Beats1) June 30, 2015
So, Beats1 is taking requests. Does this mean that the second coming of TRL is Trent's fault? MIDDLE SCHOOL ME IS VERY CONCERNED.

— now all the time (@nowallthetime) June 30, 2015
Why can't I request songs on @Beats1 through the app? Or iMessage? I actually have to call in? How quaint. https://t.co/P9a24Z6lGr

— Jordan Golson (@jlgolson) June 30, 2015
Breaking: Jaden Smith just called into Beats 1 radio to request the "Buffy the Vampire Slayer" theme song to be played worldwide. And it was

— Ross Miller (@ohnorosco) July 1, 2015
Come on, you know you're a little curious to see what Jaden Smith has in store for us when his Beats 1 show launches on July 4. I hope he wears the white Batman getup he wore to Kim Kardashian and Kanye West's wedding.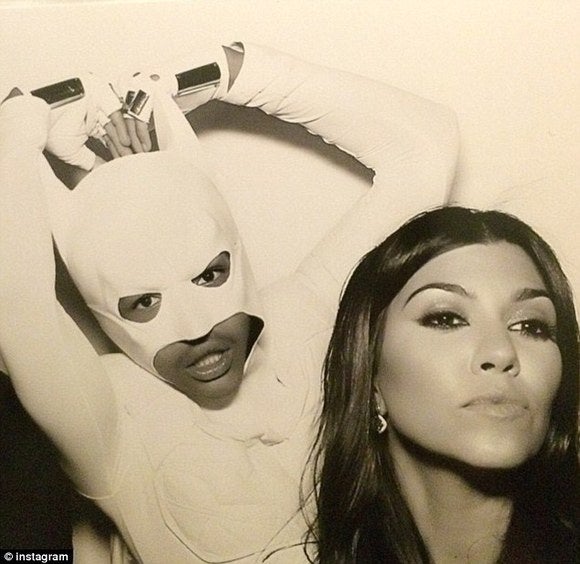 The show went on, and the Apple Music chatter continued… even if there were a few more bugs.
@sfsooz Ha my first attempt at opening the music App pic.twitter.com/PVHzzOuvhL

— Ryan Pruzinsky (@rkpruz) June 30, 2015
#AppleMusic knows what I want and what I need. pic.twitter.com/zLt8tDnxIb

— Jason DeRusha (@DeRushaJ) June 30, 2015
Beats 1 is exciting because of the human DJ touch. But if Apple starts a wacky morning duo show, we'll go back to playlists. Quality counts

— Jeff Carlson (@jeffcarlson) July 1, 2015
The next Beats portable speakers need WiFi + a @Beats1 button.

— Bradley Chambers (@bradleychambers) July 1, 2015
Omg I'm going to fall asleep listening to @Beats1 waiting for help from Apple migrating my beats play lists to Apple Music. Ugh

— Ellyn MNamara (@roCkerChick) July 1, 2015
I can listen to Spotify, Beats, Tidal, SoundCloud, Rdio in my browser. I can't do that with Apple Music. 🙁

— NathanOlivarez-Giles (@nateog) June 30, 2015
All in all, Beats 1 had a pretty good first day
Thank you all for listening to our first broadcast on @AppleMusic – Now, over to @beats1 live from New York City.

— Zane Lowe (@zanelowe) June 30, 2015
iCANNOT begin to explain my emotions in words right now. All the love everyone has shown #Beats1 is the only thing I could've asked for. ❤️

— Julie Adenuga (@JulieAdenuga) July 1, 2015
Amazing… https://t.co/Btz5axlT3X

— Blame Ebro el Viejo (@oldmanebro) July 1, 2015
If you're not quite convinced yet, that's ok—you still have three months to decide if you'd like to pay for a subscription to Apple Music, and Beats 1 will remain a free feature. But next time you decide to give it a listen, try this classic tip:
every song on beats 1 is better when listening while watching this gif pic.twitter.com/Yh2Zi6Fkxw

— Charlie Warzel (@cwarzel) June 30, 2015