The excitement over Apple Music has been dampened for those who have had their music library screwed up after updating to iTunes 12.2 and enabling iCloud Music Library.
As reported by several outlets, users end up with a library full for scrambled titles, albums, and artists. In the example below, Mashable's Ronald Chavez plays a song where the album art, artist, and title don't match.
Macworld Senior Contributor and iTunes Guy Kirk McElhearn has experienced this problem as well. In a blog post, he details how iCloud Music Library screwed up his album artwork, as shown below. Some albums now have the wrong art, while other albums have had their art disappear.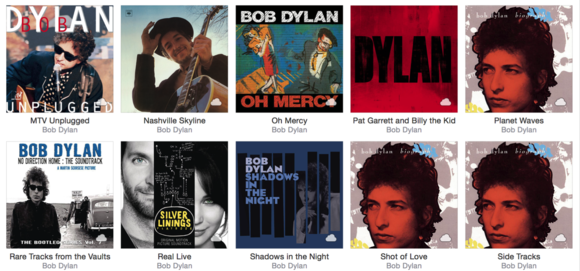 A thread in the Apple Support Community forums has several users who have experienced the same problem. Some have been able to restore their libraries by going to the iTunes folder (~/Music/iTunes), and using a recent .itl file in the Previous iTunes Libraries folder to replace the "corrupted" iTunes Library.itl file in the iTunes folder.
iCloud Music Library is a new feature that allows for offline access to Apple Music and access of your uploaded songs across your devices. You can turn off iCloud Music Library through your iOS device in the Settings app under Music. In iTunes on your Mac, you can turn off iCloud Music Library in the app's preferences (under the General tab).
It's always a good idea to back up your files—in this case, your music—to another storage device. Apple hasn't officially commented on the problem, so if you have a large music library and you want to use iCloud Music Library, you might want to wait.