Some people I know who dearly love their Sonos speaker systems were feeling nervous this week as Apple launched Apple Music. Would Sonos support Apple Music, and vice versa? Some tweets from Sonos and Apple made it clear that it would, and those Sonos-using friends gave a sigh of relief.
But it struck me that this is yet another example of how conflicting compatibility between hardware and services can frustrate consumers, making us regret our purchases even of otherwise fine devices. In the competition between different standards, between online services, and plenty of other areas, there's often fallout that can make it hard to be a user of tech products.
Which car works with my phone?
The conflict I dread the most is between Apple's CarPlay and Google's Android Auto. It would seem silly that our choice of smartphones would dictate which kinds of cars we can buy, but what if the maker of your preferred car only provides in-car entertainment systems that support Android Auto?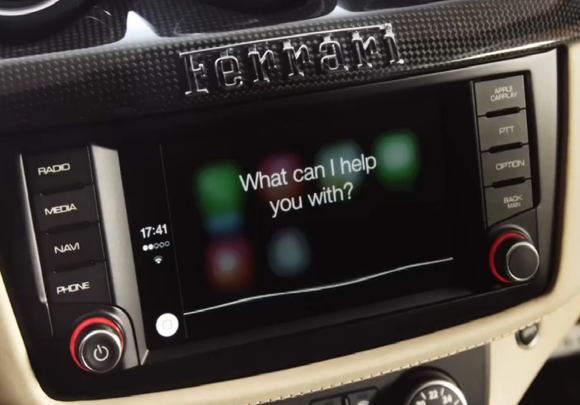 This situation puts carmakers–and the companies that supply the in-car entertainment systems for their cars–in a difficult situation. Rather than pick either Apple or Google, most of them will have to spend more time and effort integrating both systems. And quite right. Can you imagine going to a Volkswagen dealer and being told that your iPhone's no good there? (Relax–VW was early to announce Android Auto support but has since indicated it will support CarPlay, too.)
Why aren't Siri and my house on speaking terms?
Another potential mess–and less likely to see a solution as simple as, "what the hell, support all the things!"–is the home automation/internet of things market. If you buy products in this category, you run the risk of having them end up on the wrong side of a divide between different interests.
I bought a Nest thermostat before the company was bought by Google. I still love the product, but it's unclear if it will ever work with Apple's HomeKit technology. I've got a few LIFX smart light bulbs, and again, it's unclear whether they'll be compatible, partially compatible, or entirely incompatible with whatever comes next. The same goes for my Belkin WeMo switch. (My Dropcam is another product acquired by Google via Nest, so it works with my Nest, at least.)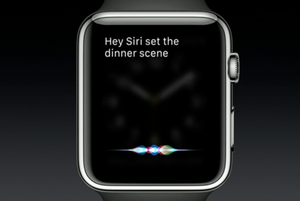 Fortunately, sometimes even if these Internet-connected products aren't built to work together, they can work via an intermediary. So far the most promising one of these is IFTTT, a clever service with a nerdy name. IFTTT stands for If This, Then That, and it's basically a cloud-based scripting service.
I can connect all my smart devices to IFTTT and then program them to work with one another. For example, I can wire my WeMo switch to turn on a cooling fan when the Nest reports that the temperature in my house is above 75 degrees. At the same time, it could tell my smart light bulbs to turn blue, just to let me pretend that I'm not as hot.
The problem with all of this is that it's unclear how products using Apple's HomeKit will work with these other systems. HomeKit has some specific licensing restrictions that make it unlikely that non-HomeKit products will be able to connect to HomeKit devices directly. Perhaps IFTTT will be a bridge, but it may also be that I'll have to replace the products I've already bought because they don't work with Siri.
Stuck in the middle
This is not just the computer industry's problem, of course. If you're a cable subscriber who's wanted to watch a TV series that's only available on DirecTV, or an AT&T wireless customer who wants to stream live NFL games on your phone (a service only available on Verizon), you've felt the pain of industry competitors trying to force you to switch to their product in order to get the thing you want.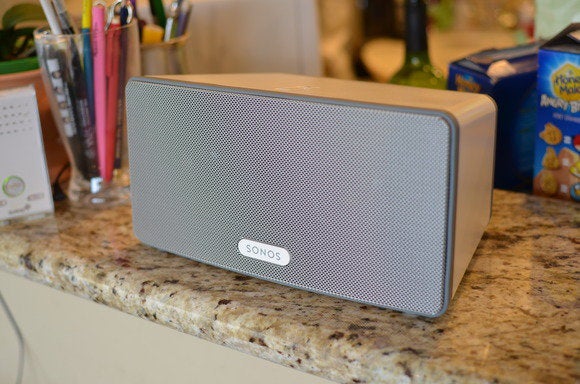 I've never been a fan of this approach as a consumer, because it makes me feel used. I'm not switching to a service because I actually like it; I'm switching because they've got something I want and are going to hold it hostage unless I pay them. It also sends a message that a particular service isn't actually worthwhile on its own–it's only worthwhile because they've paid someone a lot of money to create an exclusive item. Sure, the food was terrible, but I got this great toy out of it.
So whether it's technological reasons or competitive reasons, I hate it when mom and dad fight. Here's hoping that Google, Apple, and everyone else in the tech industry try to work together to let us use the accessories we want to use. Nobody wants to be told to throw out $1000 in audio equipment in order to switch streaming services, and nobody wants to have to buy a different brand of car because of the smartphone they choose to use. Compete all you like, as long as your customers aren't the victims.