The yearly iPhone refresh is a fact of life, as unmistakeable a sign of fall as back-to-school sales and baseball playoffs. And one thing you can count on just as certainly as a new iPhone is the rumor mill spinning out of control leading up to its unveiling. The iPhone 6s is no exception.
To help make sense of the chaotic hearsay, we've collected every rumor that has surfaced about the iPhone 6s, from its reported specs to its guesstimated release date, and everything in between—as well as tried to discern the plausibly of the rumor. It's been a long, rumor-packed summer, but Apple will finally take the wraps off its new phones on Sept. 9. Can't wait to hear the official details? We can't either, but here's what we think we know so far.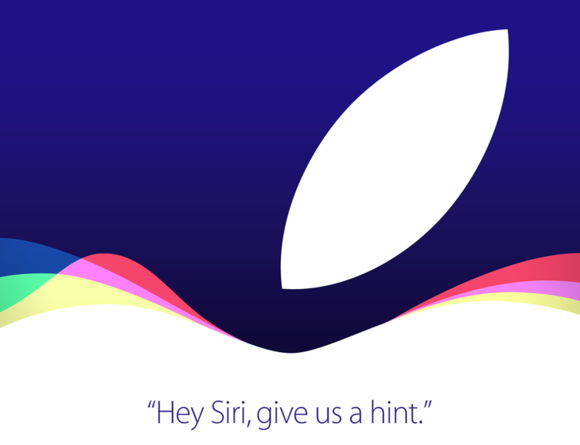 What's the latest?
The rumor: The "Hey Siri" reference in Apple's event invitation could refer to a feature we've been wanting for awhile: always-on Siri. 9to5Mac's sources say the new iPhones will be able to summon Siri without a long press on the home button or plugging the device into a power outlet.
Plausible? iOS 9 turns Siri into a more proactive personal assistant, so it would make sense for Apple to make a hardware-level tweak that allows you to call her up whenever you need to. Some Android devices have a similar "OK Google" feature that's incredibly popular with users, so we're excited to see how on-demand Siri could make the iPhone even more useful.
3D Force Touch display?
The rumor: According to 9to5Mac, the new "pressure-sensitive" screen coming to the iPhone 6s is called "3D Touch Display" because it will be able to detect 3 types of interactions: tapping, pressing, and deep pressing. In order to recognize these three inputs, the iPhone 6s reportedly incorporates a next-generation version of Force Touch technology, and will also rely on haptic feedback to alert users whenever it has been activated.
Plausible? At this point, the new iPhone having Force Touch is almost a given. 9to5Mac even calls it the cornerstone feature of the iPhone 6s. It makes sense that Apple has updated the feature to be optimized for the iPhone screen, and calling it "3D Touch Display" is a way for Tim Cook to tout the functionality as being something new and different than Force Touch on the Apple Watch and Force Click on the MacBook trackpads.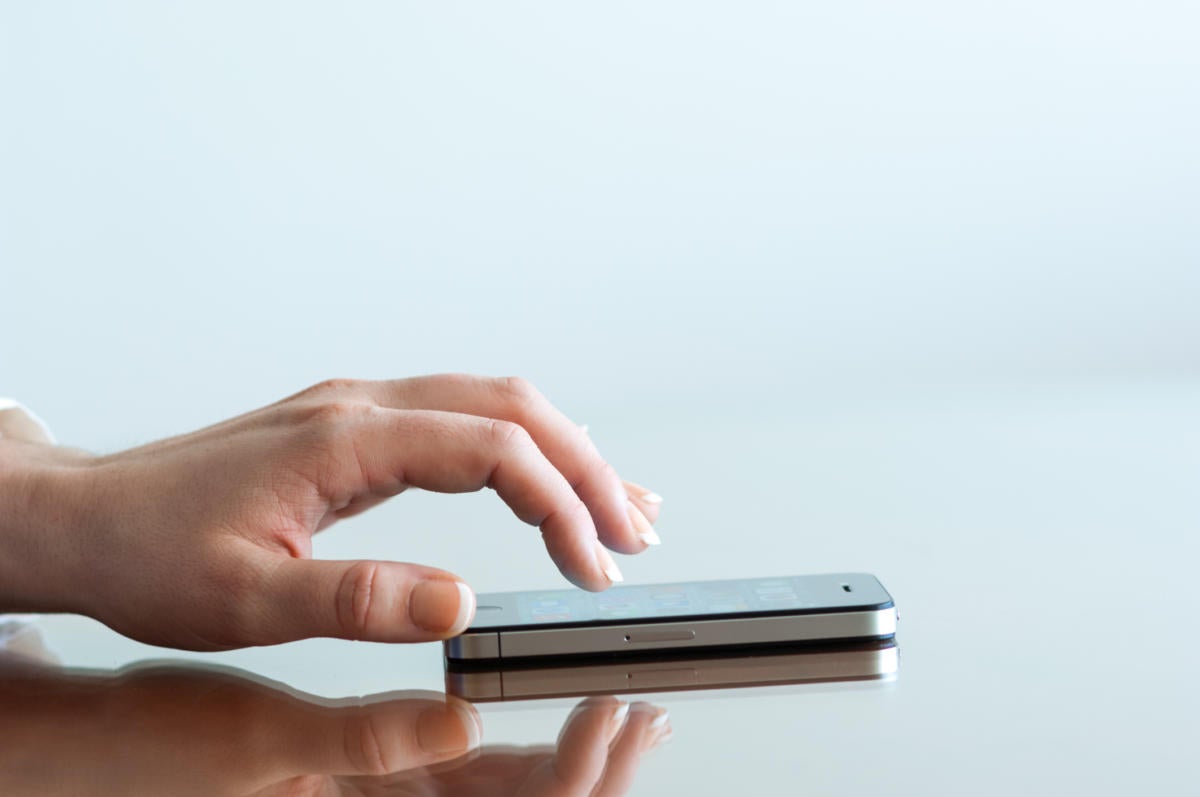 16GB model will cost the same?
The rumor: The iPhone 6s and the iPhone 6s Plus will stick to the same pricing and storage tiers, according to 9to5Mac. The 16GB iPhone 6s will go for $199 with a 2-year contract, if one is available through your carrier, while the 64GB model will be $299 and the 128GB will set you back $399. These storage levels and prices are exactly the same as the current generation iPhones.
Plausible?: Even though the storage needed to save 4K video recordings and app data has drastically ballooned in size, the iPhone's base model continues to only have 16GB of storage. It's been that way since the iPhone 3GS. In this day and age, phone storage should not continue to be this expensive. As our colleague John Moltz wrote last year, "a 16GB device… should really be offered at a discount."
However upping the storage size for its line of iPhone seems like it would be a big move for Apple. Too big, perhaps, for the "s" intermediary model release. But here's hoping the iPhone 7 gives us a bigger storage bang for our buck.
Fourth color: Rose Gold?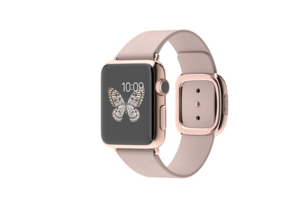 The rumor: Earlier this summer, the Wall Street Journal suggested that Apple was looking to bring a fourth color option to the iPhone 6s in addition to the current silver, gold and space gray. A research note obtained by AppleInsider suggested that the new color would be rose gold to match the Apple Watch. 9to5Mac's sources just confirmed that the iPhone 6s and 6s Plus will come in rose gold (not pink).
Plausible? We would be surprised if Apple didn't add rose gold to its iPhone offerings. Cupertino clearly appreciates the shade—after all, one of its most expensive Watch Editions is the rose gold option, which tops out at $17,000. Obviously an iPhone wouldn't actually be made out of gold. Instead, Apple is just tinting its anodized aluminum with the rosy hue, which will have a white face and rose gold Touch ID ring, similar to the gold iPhone.
No more iPhone 5c?
The rumor: Rumors of a 4-inch iPhone 6c have been floating around for months, fueled by the release of powerful new iPods that just so happen to be on the small side. But it sounds like Apple has no plans to release an iPhone mini anytime soon, 9to5Mac reported, even though the Cupertino company has been working on smaller prototypes. In fact, Apple might even pull the 5c from store shelves to focus on the higher-quality 5s, 6, and 6 Plus—and, of course, its 2015 models.
Plausible? It's unclear just how popular the iPhone 5c was, because Apple doesn't break out sales of individual products, but the phone's aging A6 chip and underwhelming camera might lead the company to put the colorful 5c out to pasture. That would mean the 5s would become the entry-level iPhone, with the 6, 6 Plus, 6s, and 6s Plus rounding out the lineup.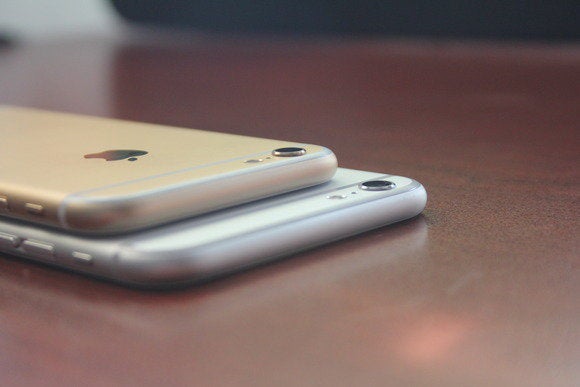 Overhauled camera?
The rumor: Your iPhone 6s or 6s Plus probably won't look any different from the 2014 model, but it may have an overhauled rear camera. The rumored 12-megapixel count in the iPhone 6s and 6s Plus, a huge upgrade from the 8 megapixels in the 2014 models, will shoot bigger high-resolution photos but won't degrade the image quality, sources told 9to5Mac. A revamped front-facing camera will be able to shoot panoramas and slow motion video.
The new iPhones are also getting a serious video boost with the ability to record 4K-resolution video. Filmmakers are already using the iPhone to shoot full-length features, and this boost in quality will be a huge step forward.
Plausible? Reports of a 12-megapixel sensor and 4K video recording capabilities have been circulating for months now, and as more and more details emerge, it seems like the new iPhones' big selling point (and major reason for buyers to upgrade) will be the camera quality. People are now shooting and recording themselves constantly, so the iPhone could set itself apart with better tools to enable that behavior.
Animated wallpapers?
The rumor: The Apple Watch's gorgeous animated wallpapers might be heading to the iPhone, unnamed sources told 9to5Mac. That means instead of selecting from the static photos Apple offers for iPhone backgrounds (which are also beautiful, don't get us wrong), you'll be able to pick a moving image similar to the jellyfish and flowers you see on the Apple Watch's motion watch faces.
Plausible? Definitely. The iPhone 6s is reportedly getting a beefed up display equipped with Force Touch, similar to the Apple Watch's display, and that technology will reportedly support the same stunning animated wallpapers. A leaked photo of an iPhone 6s Plus box with a gold koi fish now seems more legit—the moving fish could be the default iPhone background out of the box.
How thick—and how bendable?
The rumor: A new report from TechCrunch claims that the case of the forthcoming iPhone 6s will measure 1.9mm, compared to 1.14mm on the iPhone 6. Surprisingly, this new sturdier case is also 2 grams lighter, suggesting that Apple is switching to using 7000 series aluminum that it first used on the Apple Watch Sport.
Plausible? " Bendgate" was of the biggest complaints when the iPhone 6 first launched, and it makes sense that Apple wouldn't want to repeat that scenario this time around. Now that Apple has used the sturdier but lighter 7000 series aluminum on the Watch Sport also makes it likely that the company will look into incorporating the new material on the iPhone.
0.2 millimeters thicker?
The rumor: For only the second time in history, Apple will be making its iPhone thicker. This week 9to5Mac uncovered some CAD drawings that show both upcoming iPhone models being 0.2mm thicker than their current counterparts. (Trivia hounds may remember that the iPhone 3G was 0.02 inches thicker than the original iPhone.) If these drawings are true, the iPhone 6s will be 7.1mm thick, as opposed to the current model's 6.9mm. Similarly, the iPhone 6s Plus goes from from 7.1mm to 7.3mm.
Plausible? 9to5Mac speculates that the increase could be Apple's response to "bendgate" or to give the new iPhones a larger battery. A more sturdy iPhone with longer battery life? Sound like very good enough reasons for the additional thickness. Engadget Japan also backs this rumor, adding that the 0.2 millimeters are needed to accomodate for Force Touch (read more about that rumor below).
Bye-bye Home button?
The rumor: Your next iPhone might not have a Home button. Wait, what? 9to5Mac has a report, sourced from the "variably reliable DigiTimes," claiming that Apple is developing single-chip solutions to integrate touch and display drivers.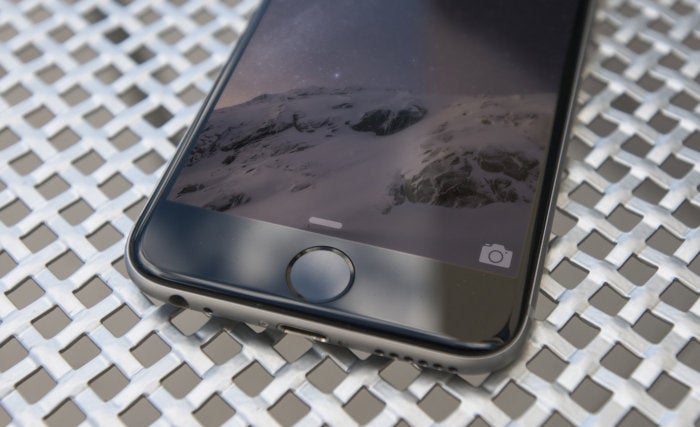 What does that mean? That the display could have a "whole plane design" that could theroretically eliminate the Home button. Instead, you'd touch a sensor embedded in the screen, which could recognize not just that you're tapping it, but your unique fingerprint too, similar to what Touch ID does now.
Plausible? Any technology that can make the iPhone thinner and with a more beautiful display is something Apple would pursue. This could be a step toward edge-to-edge displays that don't need such a large "chin" to accomodate the Home button, which would mean Apple could make the overall phone smaller without sacrificing the nice, large screen sizes we've come to love. But DigiTimes isn't always accurate, and this kind of advancement could take a while to happen.
We doubt the next iPhone would ditch the Touch ID button—which is integral to Apple Pay, after all—even if it brings in a Force Touch feature like Apple has rolled out for the Apple Watch and new Force Touch trackpads.
May the Force Touch be with us?
The rumor: Following the introduction of Force Touch and haptic feedback on the Apple Watch and some MacBook trackpads, the iPhone 6s will be next to add these features. Force Touch on the iPhone 6s will allow you to launch turn-by-turn directions in Maps, view more track options in Music, and perform other quick functions by simply pressing more deeply on the screen.
Plausible? In a recent article, The Wall Street Journal wrote that Force Touch is "expected" in the new devices, and this week 9to5Mac found some photos showing a small rectangle cut-out in the new iPhone display, possibly to make room for the taptic engine. Considering how quickly Force Touch was incorporated into MacBook trackpads, Apple seems very eager to bring this one feature consistently to all its products.
What will it be called?
The rumor: Ming-Chi Kuo of KGI Securities predicted that Apple will call its next iPhone the iPhone 7, rather than 6s, because it will have Force Touch, which is a big enough deal to merit a whole number, over the more incremental "better chip and camera" upgrades we usually get in "S" years.
Plausible? We don't entirely agree with that, since Touch ID debuted with the iPhone 5s, and Siri with the iPhone 4s, and those both proved pretty huge. In the past, Apple's changed the number when it's redesigned the case—iPhone 4, iPhone 5, and iPhone 6 all had different enclosures than the versions that
What will it look like?
The rumor: Besides the additional 0.2 millimeters of thickness, don't expect the iPhone 6s to look much different. 9to5Mac reportedly obtained images of the iPhone 6s metal casing, suggesting that it will be a near replica of the current iPhone, down to those unsightly antenna lines.
Plausible? Highly plausible! The iPhone 6 and 6 Plus, after all, came with entirely new form-factors: Bigger screens, thinner bodies, even a relocated Sleep button. Apple typically only redesigns every other iPhone, then uses the same case for next year's "S" version. So if that pattern holds, the next iPhone won't look so different on the outside, even while it packs new features and a faster chip.
The rest of the rumors
We haven't heard specific rumors about these things just yet. But they're always big questions Apple has to answer with any new iPhone, so we've got our ears to the ground…
Longer-lasting battery life? This is just a guess, but it'll probably be the same. Apple specified increased battery life as a feature of iOS 9, which means the company doesn't necessarily have to jam in a larger battery to quote the same battery life estimates as the iPhone 6 and 6 Plus.
Lightning or USB-C? Lightning is pretty new. Keeping it around lets Apple continue to license it, whereas USB-C is an open standard. We applaud its arrival on the Mac—growing pains notwithstanding—but it might not be time yet for another big switch on the iOS side.