If you're a regular user of iCloud Drive, Apple's Dropbox-like storage solution for managing file syncing between your Mac and iOS devices, then your life is about to get a teensy bit easier. Apple built a standalone iCloud Drive app and bundled it within iOS 9, placing all of your iCloud Drive files in one easy to access spot.
But, surprisingly, the iCloud Drive app doesn't automatically appear—it's instead tucked away within Settings, and you have to tell your iOS device that you want to see it. Besides that, it's a pretty straightforward app. Here are some quick tips on getting started.
Turn it on
I appreciate that Apple hasn't added yet another app to its pre-installed, cannot-erase repertoire (I'm looking at you, Stocks and iBooks). Instead, iOS 9's iCloud Drive app is opt-in, and you can enable/disable the app at will. Just go to Settings > iCloud > iCloud Drive, and toggle on the switch next to Show on Home Screen. That will make the app's icon appear, instead of keeping it hidden away.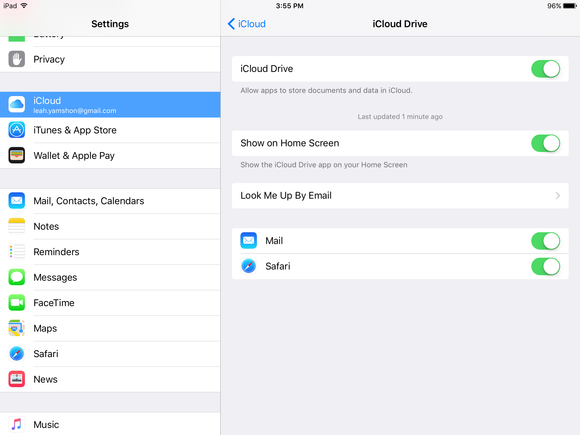 Syncing documents
You've always had access to your iCloud Drive files on iOS, but they could only be pulled up via compatible apps. For example, if I wanted to continue editing a .docx or .txt file, I'd first have to launch Pages on my iPhone or iPad, and then open the document saved in iCloud Drive.
With iOS 9, once you've enabled the app, you'll find all of your iCloud Drive documents neatly organized within. It's pretty barebones, somewhat mimicking the folder and file experience you'd get on your Mac. Tap on any file to view it. From there, you can move that file to a different iCloud Drive folder, trash it, or share it.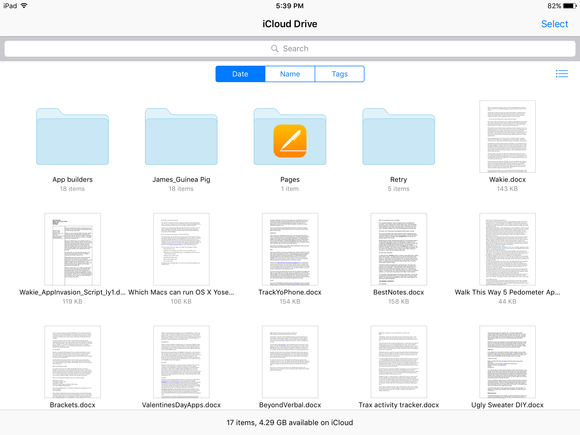 Editing is a different story: You'll have to export the file to a different app if you'd like to make any changes. Tap the Share button in the top right corner, and then select the app you'd like to export the file to. You'll be redirected to that app, where you can edit and change the file at will.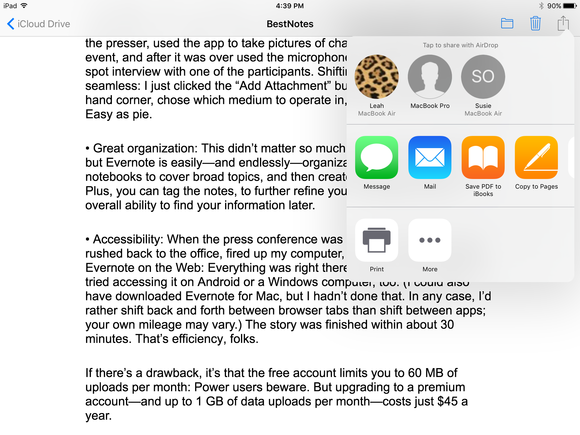 Depending on the file type, some of your formatting preferences, like font, might be different, and the app might create a separate file that's better suited for editing. iCloud Drive also creates folders for each of the apps you've used to manage documents—so you'll find documents you've worked on in Pages in the Pages folder, for example, and Byword files in the Byword folder. Even with these quirks, every change you make will sync back to iCloud, and you can pick up where you left off on any device synced with your iCloud account.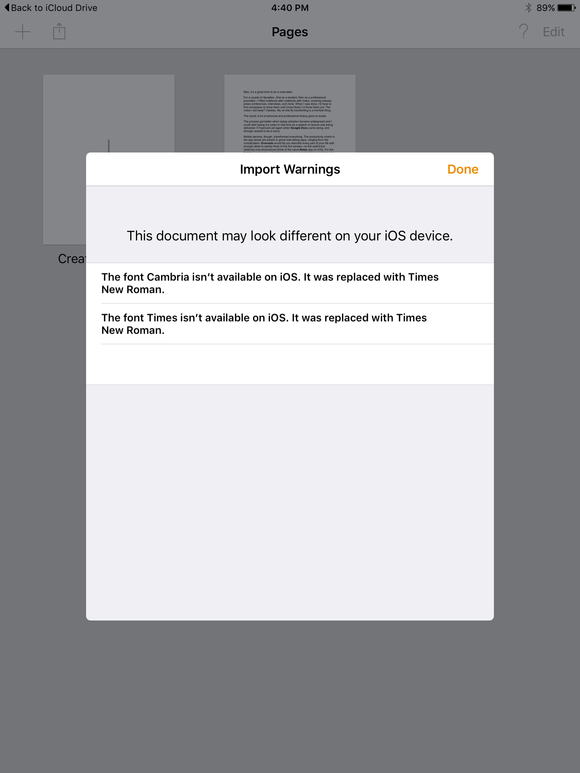 Though the app might not look like much, organizing your files in a centralized iCloud Drive app makes them much easier to access, and might even make iCloud Drive a handier resource for your workflow.