Everyone knows that putting beta software on your primary device is a huge risk, especially if you haven't backed up in a long time (or ever). But I like to live dangerously, so I plan to put the iOS 9 beta on my iPhone 6—yes, the one I carry every day. To prepare, I decided to use my third-generation iPad, a sometimes temperamental but always available workhorse, as a guinea pig.
I wasn't expecting much when I upgraded. Though iOS 9 adds impressive multitasking capabilities to the iPad, none of them are compatible with the third-gen model—you need an iPad Air, iPad Air 2, iPad mini 2, or iPad mini 3 for the Slide Over and Picture-in-Picture features, and Split View (the feature I want most) is only functional on the iPad Air 2.
So I decided to see if my already-slow iPad could handle the iOS 9 beta, and what new features even work on devices that are a little past their prime. (Side note: It's a little pathetic that a $500 tablet was relegated to the sidelines so soon after its launch and has slowed so much in just three years, but I digress.)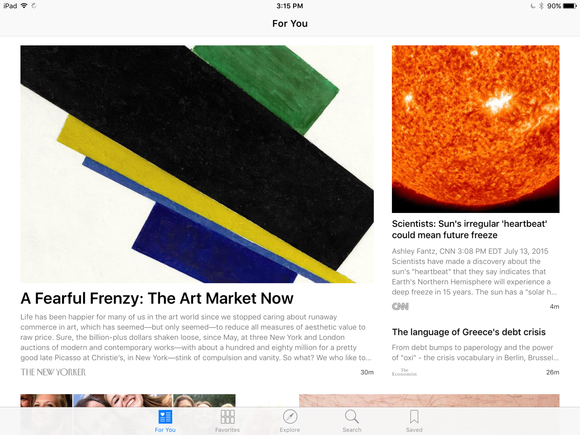 First, prepare
Before you even attempt to put iOS 9 on your old device, back up everything. Twice. I don't have nearly as many apps or photos on my iPad as I do on my phone, but losing what little I do have would be a pain. So I saved a backup to both iCloud and iTunes, plus archived the iTunes backup (as per Apple's recommendation). If things went south after the install, I felt comfortable in the knowledge that I could return to iOS 8.4 and my data would be safe and sound.
I also have a work-issued iPad Air, so going through this process with a nonessential device like my third-gen iPad helped reassure me that putting the beta on my iPhone wouldn't be so terrible, even if it did go horribly awry.
Actually installing the beta on your device is a cinch—just follow the Macworld iOS 9 guide. It took no time at all, and I was back up and running in less than 10 minutes.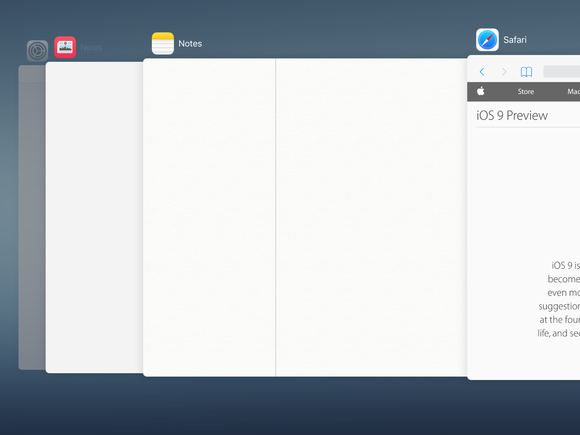 What iOS 9 offers older devices
The most evident changes in iOS 9 at first glance are new native apps like News, Find Friends, Feedback, and Find iPhone. I'm not really interested in using my iPad to see which friends are nearby, Feedback only exists to submit iOS 9 issues to Apple, and my phone is practically glued to my body, so News is where I've been spending most of my time in the public beta. As a casual Flipboard fan, I appreciate what Apple is trying to do with News and I've enjoyed setting it up, even though it's still in early days and definitely needs some work. Stay tuned for Macworld's deeper News dive later this week.
A small but refreshing change in iOS 9 is the font switch to San Francisco, which I've become accustomed to reading on my Apple Watch. Then there's the new app switcher, which is subtly gorgeous.
I'm one of those people who relies on the built-in Notes app to make lists and jot down quick thoughts, so being able to add attachments, photos, and sketches to notes, then turn to-do lists into checklists, is a long-awaited change that I'll be taking advantage of across all my iOS devices. (I'll have more thoughts on the new Notes app later this week, so stay tuned for that.)
My older iPad doesn't have the new iOS 9 functions I want to use most, so using the public beta is making it it clear that I need to upgrade to new hardware soon (perhaps to the rumored iPad Pro in the fall). I'm becoming more and more interested in using an iPad as a work machine, and iOS 9 has features that would make it even more useful.
But the beta hasn't crashed my device, or even slowed it down. It's just as functional as it ever was, but now it has some new features that I plan to get accustomed to on my iPhone—as soon as I work up the nerve to install it.