So after three years, we've finally got a new iPod touch. After kicking around with iPhone 4S-era speed, the iPod touch has leaped right over the iPhone 5 and now sports the A8 processor and M8 motion coprocessor of the iPhone 6 and 6 Plus. And at $199 for a 16GB model, it grants access to demanding apps and games for a very good price.
The new iPod touch, for all its advancements, still sports the same 4-inch Retina display as the iPhone 5, 5s, and 5c. And it makes me wonder if maybe, just maybe, it's the first hint that we'll be seeing an updated 4-inch iPhone–let's call it the 6c–this fall.
The case for a smaller iPhone
When Apple released the large-screened iPhone 6 and even-larger-screened iPhone 6 Plus last fall, a whole lot of people made a whole lot of assumptions that it was the end of the line for the 4-inch iPhone. Sure, the 5s and 5c were still in the product line, but they were destined to drop in price before fading into oblivion as all older Apple products seem to do these days.
That might be the case, but I can't help thinking that the release of the iPhone 6 wasn't a declaration by Apple that it no longer endorsed the 4-inch display. Instead, perhaps Apple felt that the iPhone 5s didn't need an upgrade (it's even got Touch ID and works with the Apple Watch) at a time when Apple was launching two entirely new iPhone models for the first time ever. Maybe Apple was just taking a year off from the 4-inch display iPhone.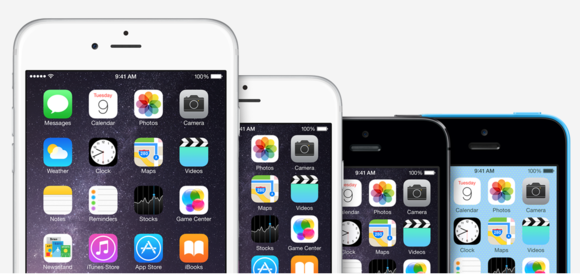 Perhaps Apple views the 4-inch iPhone like it views the iPad mini, as a product that's good to keep around but that doesn't need to be on the cutting edge of its product family. The iPad mini 3, released last fall, doesn't hold a candle to the iPad Air 2. It's got Touch ID, but otherwise uses the same technology that was found in the previous year's iPad mini 2. Essentially, Apple is content with the iPad mini being a year out of sync with the iPad Air. The same could easily be true of the 4-inch iPhone.
I've read speculation that a new 4-inch iPhone could be useful for Apple in markets where many potential buyers can't afford the iPhone 6 and 6 Plus. I'm not sure I entirely buy that speculation, but it certainly benefits Apple to have a range of iPhones available at different prices, in different sizes, and yet supporting Apple's most important technologies. A refreshed 4-inch iPhone with Apple Pay support and an A8 processor–in parity with last year's iPhone 6 and 6 Plus, but not this year's models–might make sense.
Plus, some people just don't like the bigger phones. I have a hard time seeing Apple writing them off entirely.
Cost considerations
When the iPod touch was announced this morning, I had an interesting exchange on Twitter with someone who wondered about the price disparity between the new iPod touch and the iPhone.
The new iPod touch costs $199 for a 16GB model. In contrast, the iPhone 5s costs $549 without a contract. That's a $350 difference for a device with the same screen and storage, albeit with support for Touch ID and cellular data. Apple currently charges a $130 premium for the cellular-capable model of the iPad, and while that's not a perfect comparison–iPads are data-only devices and are rarely subsidized–let's use it for a back-of-the-envelope calculation and assume we've still got $220 to account for.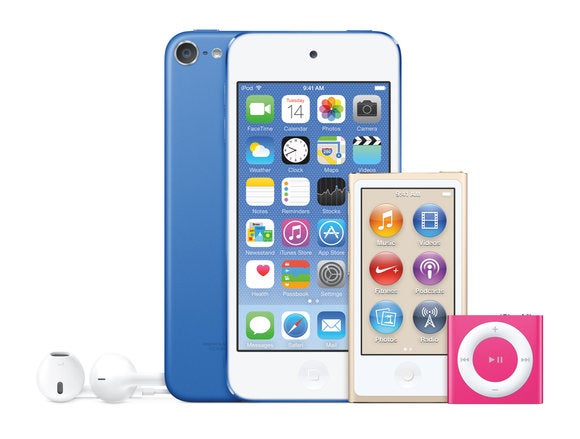 This is the trick with guessing what Apple products "should" cost. It's not all about the cost of the parts, or even the R&D–sometimes it's about the market for the product. The iPod touch isn't a cellular device. It can't be used as a phone. If you want to roam with an iOS device you can fit in your pocket, you need an iPhone. (This is undoubtedly why there's no cellular model of iPod touch as there is for the iPad–if you could get a cheaper, data-only iPod touch, why get an iPhone?)
The demand for smartphones is vastly greater than the demand for iPods. People are willing to pay more for smartphones because they're incredibly useful. The price of smartphones is also hidden, at least in the U.S., by the subsidies offered by carriers. If you just look at the price tag and don't consider the monthly fees, the 16GB iPod touch and the 16GB iPhone 6 cost the same: $199. That doesn't accurately reflect the total cost of owning those two devices, which is drastically different, but who ever said that consumer buying psychology ever made sense?
My guess is that there will be a new 4-inch iPhone this fall. It might look more like a small iPhone 6, or it might take a cue from the new iPod touch and remain exactly the same on the outside, while being completely different internally. But will it be a "cheap iPhone?" I doubt it. More likely, it'll be outfitted with last year's iPhone 6 technology and fill the slot that's one step down from whatever replaces the iPhone 6. In the U.S., that would be $99 for 16GB with contract, or $549 unlocked. Cheaper than the other new iPhones, yes–but not cheap.
Note: When you purchase something after clicking links in our articles, we may earn a small commission. Read our affiliate link policy for more details.