Apple made a ton of money in the third quarter of the year, just as they have for many, many quarters preceding this one. Here's how this quarter stacks up: The Cupertino company made $10.7 billion in profit on $49.6 billion in revenue, compared to profit of $7.7 billion on $37.4 billion in revenue in the same quarter last year.
Apple beat its own expectations and Wall Street's. Analysts expected Apple to pull in revenue of $49.4 billion, while Apple forecast revenue of $46 billion to $48 billion. The company didn't beat its record-breaking holiday quarter (when it made $18 billion in profit and sold 74.5 million iPhones), but it's not exactly a fair comparison. The holiday quarter is always the strongest time for sales, and it always follows a new iPhone launch, when excitement is at its peak.
The iPhone continues to be the company's sales juggernaut, raking in $31.37 billion on 47.5 million devices sold. Apple sold 10.9 million iPads and 4.8 million Macs.
"We had an amazing quarter, with iPhone revenue up 59 percent over last year, strong sales of Mac, all-time record revenue from services, driven by the App Store, and a great start for Apple Watch," Apple CEO Tim Cook said in a statement. "The excitement for Apple Music has been incredible, and we're looking forward to releasing iOS 9, OS X El Capitan and watchOS 2 to customers in the fall."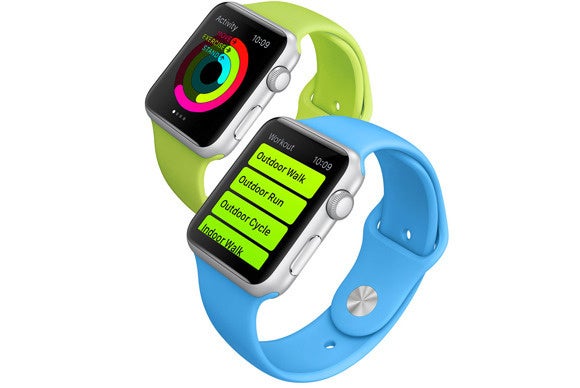 Apple Watch's strong debut
Analysts and journalists are dying to know how many Apple Watches the company sold, but those figures aren't broken out. They're in the "other products" category, tucked away with the iPod, Apple TV, and Beats headphones. Those products brought in about $1.8 billion in the third quarter last year, and $1.7 billion in the second quarter of this year. This quarter: $2.64 billion. We can't really say for sure whether the Apple Watch pulled in almost a billion dollars all on its own, but that's a pretty big jump in one quarter. (Perhaps they sold a lot of $17,000 Watch Editions?)
Apple Chief Financial Officer Luca Maestri told the New York Times that in its first nine weeks on the market, Apple Watch sales exceeded the iPhone and iPad in their first nine weeks of availability.
Apple's third-quarter earnings conference call is over, but you can listen to a replay here and read Jason Snell's recap of the five things worth knowing.