In the App Store's early days, it was easy to find great apps. Everything was so new, so exciting, and people couldn't wait to make the most of their iPhones. Times have changed, but the team behind Ukrainian app development house Readdle, which makes Macworld favorites like Scanner Pro 6, PDF Expert 5, and Calendars 5, is celebrating its eighth anniversary with a super sale (which runs through Thursday) and some fond reflections on the App Store's origins.
I chatted with Readdle marketing chief Denys Zhadanov, who was just 17 when his brother Igor started the company with three college friends, about how productivity apps changed the iPhone and where Readdle is headed. (Spoiler alert: PDF Expert is coming to the Mac App Store this fall, and new iPhone email app Spark is heading to the iPad—and Android.)
The App Store's heyday
Readdle started working on its first app before there was an App Store. Two days after Steve Jobs unveiled the iPhone, Readdle's founders started building a Web service that managed files on your iPhone. Apple was impressed with the end result and invited Readdle to be one of the first 100 developers in the App Store when it launched a year later. Readdle worked around the clock for three weeks to code ReaddleDocs, a $15 app that made it easy to store every file on your iPhone. Of course, now a $15 file-storage app sounds completely absurd when companies like Dropbox will store your stuff for free or a low monthly rate, but things were different then.
"People were crazy about apps. Now the perception is different. There's this app fatigue," Zhadanov told me. "The App Store has changed from a discovery platform into a distribution platform."
ReaddleDocs became the iOS app Documents, which is now free in the App Store.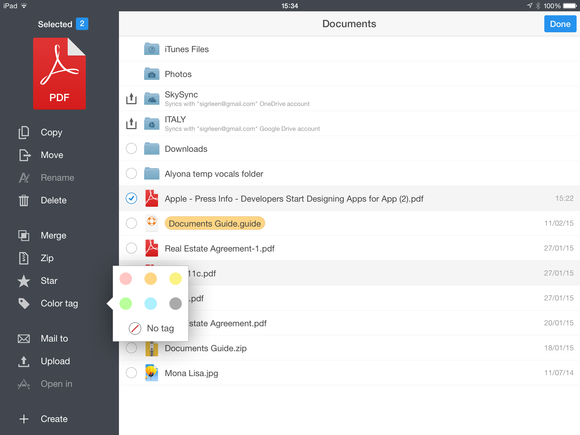 The success and the failures
An independent company like Readdle might have a tough time producing eight successful apps, racking up 40 million downloads, and winning over 6 million monthly active users if it was just getting started today.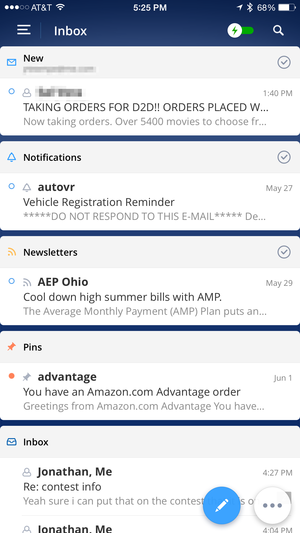 "You can create the best product on the market, and people might not buy it," Zhadanov said. "All the big corporations have their own apps and have spent millions on advertising and acquisitions."
As an early productivity app maker, Readdle has an advantage. Apple sometimes spotlights the company's apps in the App Store, which leads to huge install spikes.
Just because Readdle is known for its productivity apps doesn't mean the company has never tried to branch out. When gaming began to take off on iOS, Readdle produced two games: Penetrator, a Flappy Bird-like endless runner game featuring a spaceship, which Zhadanov said was "super hard to play" and "embarrassingly bad," and a marginally better pirate puzzle game. Both games flopped.
Then there were the productivity apps felled by circumstances out of Readdle's control, like an email client that was in development for nine months before Apple released a version of iOS that included every email feature Readdle was working on. Then there was an iPad browser with tabs, but Readdle was again beaten to the punch when Apple added tabs to Safari. The company also attempted a business card scanning app, but it barely functioned because the iPhone's camera wasn't yet great.
So Readdle decided to focus on its strengths. Scanner Pro still garners rave reviews, including from Macworld, six years after its launch by adding convenience with every update.
"Creating something that people use religiously every day—that's our goal," Zhadanov said.