This week, Taylor Swift gave us some insight into her infamous open letter to Apple—she wrote it frantically at 4 a.m.—and now Apple Music leader Jimmy Iovine is spilling Apple's side of the story.
Iovine is currently doing a publicity blitz in England, where he told the London Evening Standard that Apple's response to Swift's letter was a little more laidback than you might think. Eddy Cue, Apple's senior vice president of software and services, called Iovine on the Sunday morning Swift posted her letter to Tumblr.
"He called me and said, 'This is a drag,'" Iovine told the British publication. "I was like, 'Yeah, maybe there's some stuff she doesn't understand.'"
Iovine called Scott Borchetta, the boss of Swift's record label, Big Machine, then conferenced with Cue and Apple CEO Tim Cook. The trio decided to reverse its stance on paying artists royalties per stream during Apple Music's free three-month trial, and that was the end of it.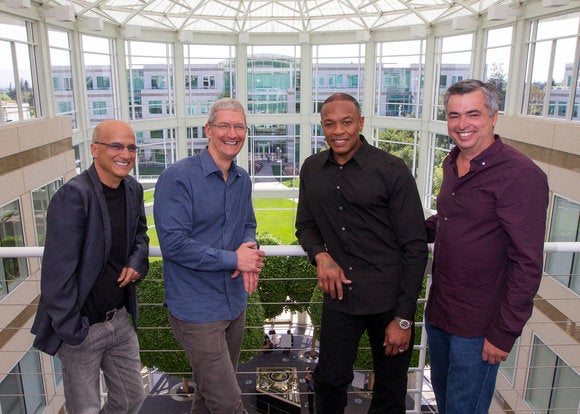 On Apple Music and algorithms
Iovine has long trumpeted human curation over algorithms when it comes to streaming services. Curation was the secret sauce in Beats Music, which never racked up many subscribers (a few hundred thousand compared to Apple Music's 11 million), but clearly won over Cupertino execs.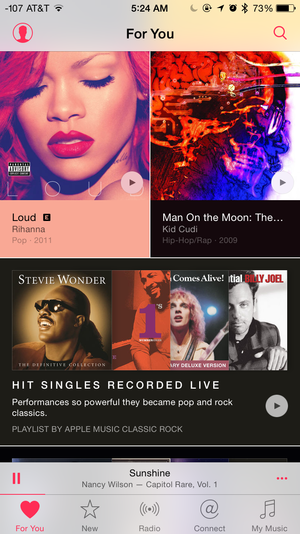 "Music deserves elegance and the distribution right now is not great," Iovine told the Evening Standard. "It's all over the place and there are a bunch of utilities. That's the best you can find. It's basically a really narrow, small, inelegant way to have music delivered. So it's sterile, programmed by algorithms and numbing."
Of course, Apple Music relies on algorithms to some extent, but the company employs hundreds of editors to curate the playlists it recommends to you based on your likes and iTunes purchases.
While everyone is busy comparing Apple Music's subscriber numbers to Spotify's or wondering whether Tidal owner Jay Z will make his music (and his musical partners' new work) exclusive to his struggling service, Iovine is focused on the bigger picture.
"I know Jay, he's a fabulous cat, but I'm not involved in his streaming service," Iovine said. "I don't look at Spotify or Rdio or any of these guys as a direct competitor, I look at other forms of entertainment as the competitor."
Those other forms of entertainment could include television, which Iovine had some surprising thoughts on in another interview with Wired UK.
"We all know one thing, we all have different television delivery systems, don't we all wish that the delivery systems were better, as far as curation and service?" he told the British magazine. "They're all technically good. And Netflix is starting to cross the code because they're starting to make some original content."
But none of the TV streaming services get it right, Iovine continued.
"We want to watch movies. Sit down with your girlfriend or a bunch of friends and try to find a movie online. That box helps you none—it doesn't help. You're on your own. And eventually that will catch them unless somebody digs in and really helps the customer. And entertainment needs that, it needs to live and breathe."
Iovine has no plans to switch gears from music streaming to TV streaming, but his thoughts on curation could signify that Apple as a company is putting a lot of thought into how TV could be better with more humans behind it. If rumors prove true and the refreshed Apple TV set-top box we're expecting this September includes a streaming TV bundle, it might take a few cues from Apple Music—more emphasis on people and less on algorithms.