This fall is shaping up to be a big one for Apple. Along with the usual iPhone and iPad refreshes, new versions of iOS 9, OS X, and watchOS, a revamped Apple TV and possibly an iPad Pro, Apple is gearing up for a major release of an anticipated new product that most of Apple's fans won't be able to buy—and it'll have nothing to do with supply constraints.
Right around the time the world is buzzing over the new iPhone 6s, Apple is planning to release Apple Music on Android, its first app designed specifically for Galaxy and Moto users. While it's not quite the hell-freezing-over move that iTunes for Windows was—the other Android app in the pipeline, Move to iOS, has the specific purpose of helping people switch to iPhone—designing an Android app is still a pretty big step for Apple. And it looks like more may be on the horizon. Just last week, 9to5Mac's Mark Gurman uncovered a job listing on Apple.com looking for an application software engineer who can "help bring exciting new mobile products to the Android platform."
An Android version of Apple Music was surprising enough, but I never actually expected it to be the start of a trend. While Google gets paid no matter which phone someone chooses, Apple has a vested interest in getting people to buy an iOS device, and it would seem that porting apps to Android acts in direct opposition to it. But the more I think about it, the less implausible it seems. In fact, the right mix of apps might actually help Apple lure even more users to iOS, much like iTunes for Windows helped create a whole generation of switchers.
Notes
Back in its Marker Felt skeuomorphic days, Notes was probably the least useful of the iPhone's note-takers. But over the past few revisions, Apple had turned Notes into one of its best bundled apps, and the overhauled iOS 9 version is actually one that I'd consider buying. Inside the new Notes app you'll find a handy set of drawing tools, Photos integration, easy list and web link formatting, and an intuitive Attachments Browser that lets you quickly scan and organize your notes. It's a great addition to iOS 9, but on Android it would be downright essential.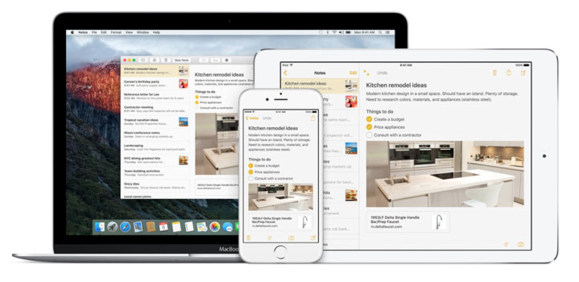 It's not so much that Android doesn't offer a decent cross-section of note-takers—the major ones like Evernote and OneNote are represented, and I kind of wish Google would make a Keep app for the iPhone—but Notes would be more than just a pretty face in the Play Store. With a little help from iCloud, it would show Android users who also have a Mac (which I suspect is a pretty large sampling) just how seamless the iOS-OS X experience can be. Continuity and Handoff have become major pieces of Apple's all-together ecosystem that simply can't be duplicated on Android, and Notes would offer a small sampling of that integration to Mac users.
Messages
Apple fans have long enjoyed the pleasures of iMessage. From the speed to the end-to-end encryption, there isn't much not to like about it, but even though Apple has expanded its Messages app functionality in El Capitan to sync and send SMS messages from the Mac, it's still very much an Apple-only service.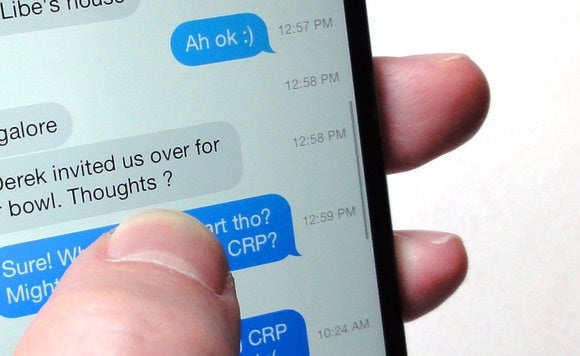 Google has been much more inclusive with its messaging app, releasing a version of Hangouts for iOS that's even better than the Android one. Messages isn't just one of the best ways to communicate; it's also one of Apple's best-designed apps, with intuitive controls for sending photos and videos, excellent integration with your Camera Roll and simple, clean organization. On the iPhone, no other service comes close, and an Android version would create one of the best messaging services on the planet, turning all of those green bubbles blue and making it easy for people to seamlessly slide over to iOS.
And after last week's frightening vulnerability warning, Hangouts seems ripe for disruption by Apple's ultra-secure, super-speedy service. An Android app would expand iMessage's ranks exponentially, rivaling WhatsApp for domination and showing Galaxy and Moto X users just how secure and seamless messaging can be.
News
If there's one thing that iOS and Android users can agree on, it's that we miss Google Reader. The premiere RSS app on any and every platform, Google Reader left a void when it shut down, and even with a deep catalogue of replacements in both the App and Play stores, many of us are still waiting for something that can rival its personalization and speed.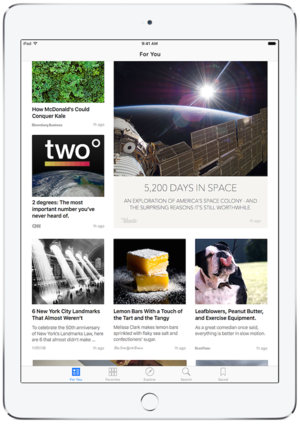 While it's not a Google Reader clone, Apple's upcoming News app might be the one that lets us finally let go. Even in in its rough-around-the-edges beta form it appears that Apple has struck a nice balance between form and function, offering beautiful layouts and carefully curated lists of subjects and sites. It's one of the top new features in iOS 9, and one of the few bundled apps that won't immediately be jettisoned to a deep folder.
But while it's great on the iPhone, on Android it could go a long way toward spotlighting Apple's meticulous attention to every design detail, while also growing its user base and enticing more publishers to contribute.
Photos
When Apple rebooted iPhoto as Photos earlier this year, Mac users rejoiced. Not only did it clear up many of the longstanding issues we had with iPhoto, it brought seamless cloud syncing to our entire photo libraries, professional editing tools and a uniform, streamlined interface across all of our devices.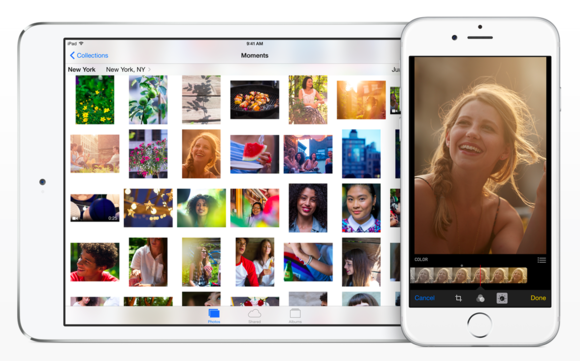 Google introduced a similar photo management app not long after Apple's debuted, but while the Android-compatible service has baked in a revolutionary method of searching through your images, the idea of Google snooping on every photo you've ever taken might be a little creepy to some people. An Android version of Photos would be a great way for Apple to demonstrate how serious it is about photography while further distancing itself from Google's data collection model. And once someone switches, all of the photos they took would magically appear on their new iPhone.
Apple Watch
It's impossible to judge Apple Watch based on three measly months of sales. Over the next few years, Apple will revise and revamp Apple Watch, test various pricing tiers and expand its reach beyond Best Buy and the Apple Store, all in an effort to get it on as many wrists as possible. But no matter how many Watches Apple sells, it'll never be as successful as it could be—by tying it to the iPhone, Apple is inherently limiting the reach of its new wearable.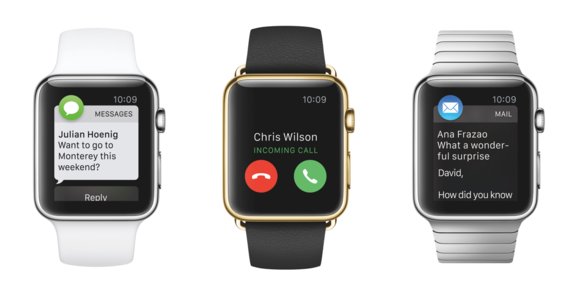 It's kind of like how it was with the iPod. Over the first year or so of its lifespan, critics were ready to eulogize it as another overpriced stumble, but once Apple opened it up to Windows users (first through Musicmatch and then through the superior iTunes for Windows), it was able to expand its reach without sacrificing any of what made it great. Opening up Apple Watch to Android users is one thing, but offering the same easy app installation and management would act as a sort of halo effect to lure people not just away from their Moto 360s but from the fractured Android experience as a whole.
Like Steve Jobs once said, "It would be like giving a glass of ice water to someone in Hell."