Beats headphones have achieved a level of notoriety based on their style, but the sound they offer isn't for everyone. Often touted as headphones for urban music—rap and hip-hop—the Beats sound doesn't transfer well to all genres.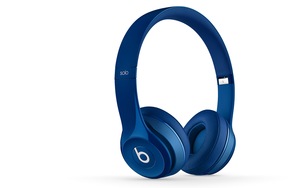 It just so happens Apple is giving new Mac buyers a free pair of Beats Solo2 headphones as part of its back to school campaign. But it's worth investing in headphones that offer better sound quality. (Maybe you can sell the Solo2 headphones and use that money for a different pair.)
I found the Beats Solo2 to be comfortable, and to offer good noise isolation, but, as for the sound…while some music sounds excellent—Bob Dylan with an acoustic guitar, for example—most music doesn't. The bass booms, overwhelming much of the music, in what sounds like an artificially equalized sound. It's as though I pushed the loudness button on my amp, then turned down the treble. Sometimes these headphones make it sound like you're in the bathroom of a club, listening to music through the walls. The bass can be so overwhelming that it drowns out much of the rest of the music.
I tried three other wired, on-ear headphones, at a similar price as the Beats Solo 2. I tested these headphones with a wide variety of music, from Bob Dylan and the Grateful Dead, to Miles Davis (both acoustic and electric) and Brad Mehldau's piano trio, as well as with classical music, from solo instruments to string quartets and orchestral works.
Sennheiser Urbanite
This $200 Sennheiser headphone emulates the big, bulky, Beats aesthetic. As Sennheiser says, it has "massive bass," but that bass compromises clarity. Aside from the booming bass, there's poor definition across the spectrum. When I set my iPhone's EQ to Bass Reducer, much of the music I listened to sounded tinny and distorted. This isn't a fault of the EQ; using the same setting with other headphones didn't result in poor sound.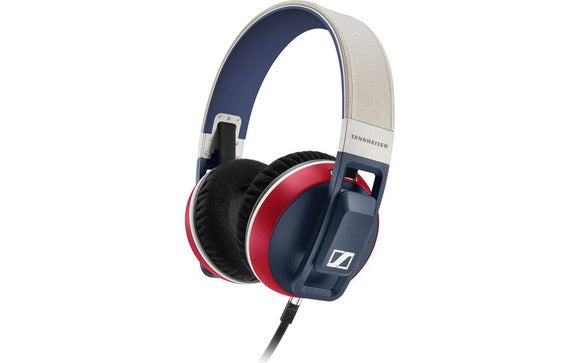 It's the heaviest of the three headphones I tried, at 205 grams and it feels bulky on the head. There's no case, only a cloth carrying bag, but it has a removable flat cable, which is less likely to tangle, and the cable has an inline remote with control buttons and a microphone.
But the sound of this headphone was poor enough that I wouldn't recommend it, though if you listen to a lot of bass-heavy music, you might want to try it out.
V-Moda XS
We reviewed this $200 V-Moda headphone last year, and our reviewer loved it. I found the V-Moda XS to be light and comfortable, within limits. Like all on-ear headphones, warm weather is problematic, as your ears feel uncomfortable pretty quickly. But this tight fit also provides noise isolation. While the earcups are fairly small, they're big enough, and they cover my admittedly large ears quite well. So if you're listening to music while walking around the city, a lot of the background sounds get muffled.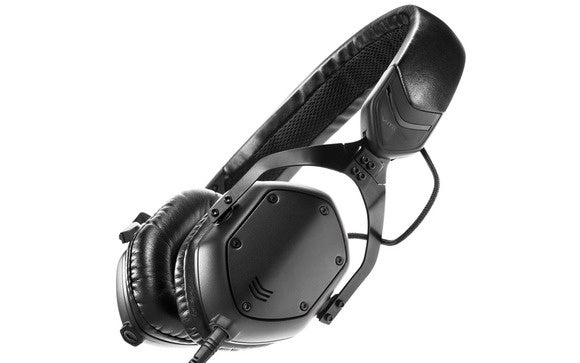 The V-Moda XS is fairly light at 172 grams and folds up quite small, fitting into an easily portable protective case. It has a single, removable cable, reinforced with Kevlar, but I found this cable to be stiff and hard to manage.
Soundwise, the headphone puts both the Beats Solo 2 and the Sennheiser Urbanite to shame. It has a clear, neutral sound, though it's a bit undefined in the high end. It can pack a punch if you want bass, but the bass doesn't overwhelm the midrange and treble.
The only thing I didn't like was the style. The box says "Built like a tank," and it certainly looks like one too. It's rugged, and will last a long time, so it's a good headphone to have if you don't plan to treat it well.
The main problem I found is the inline microphone and remote button. While the microphone is well placed—higher up on the cable than some other models, making it a great headphone to use to make calls with an iPhone—there's only one button. Most headphones have three buttons, one to pause and play, and two others to change the volume; this remote doesn't have volume buttons, so I needed to go to my iPhone to change volume.
Beyerdynamic T 51-i
This $299 headphone from Beyerdynamic costs 50 percent more than the other headphones I tested, but if you want good sound, the difference is certainly worth it. It has a full, powerful sound, with clarity across the spectrum. Midranges are full and vibrant, and trebles are sharp and incisive. There can be a tad too much bass for certain types of music, but the iPhone's Bass Reducer EQ tempers this perfectly.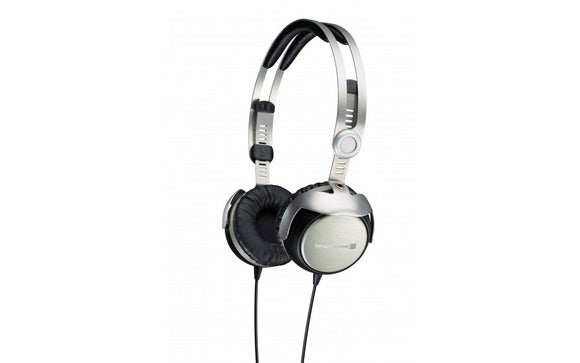 It's small, light, and comfortable, and, at 157 grams, the lightest of the three models I tested. It feels a bit tight on my head, but over time it would probably be more comfortable. It has good noise isolation, even though the earcups are quite small. Unlike the V-Moda's oval earcups, the Beyerdynamic's are round, and this seems to give a bit more space to the sound.
This headphone has a dual cable; in other words, it connects to both earpieces. I'd rather have a single cable, because it's less tangle-prone, but a dual cable means that if you jerk the cable, the stress is equally distributed. The cable is not removable, however, which makes me wonder about how long it will hold up over time. The inline microphone and remote is placed at nearly the perfect position, and it does have volume buttons.
Aesthetically, I find this headphone to be the nicest of those I tested, but I understand that my taste is not universal. It doesn't have the aggressive styling or bright, shiny colors of Beats headphones, and the solid aluminum armature looks sleek and modern. The build quality makes me think that this is a headphone that's going to last, even with tough usage. (Compare that to Beats' plastic.) It comes with a case, which is a bit large, but very sturdy.
Listen up
Headphones are one area where you don't always get what you pay for. At $200, the Beats Solo2 is certainly not a versatile headphone. If you like the Beats style, and the bass-laden sound, then it might be for you, but the build quality and poor audio make it an expensive choice. For the same price, you can get the excellent V-Moda headphones, if it matches your style. For another $100, the Beyerdynamic T 51-i is a best-in-class headphone, with subtle styling, and a more solid build.