Apple really wants you to be able to watch live channels on its new Apple TV set-top, but as the song goes, you can't always get what you want.
According to a new report from Bloomberg, Apple is delaying the announcement of its new Internet-powered live TV streaming service until at least 2016, as negotiations with TV networks like ABC, CBS, NBC, and Fox continue to stall. The holdup has to do over the subscription price for the service. Apple wants to give viewers a mini-bundle of select TV channels for about $40 a month, roughly half of the typical cable bill. TV networks, on the other hand, expect to be paid more than what they get from current providers.
Additional delays have risen because Apple does not have the bandwidth to stream local TV content across the country fast and glitch-free, according to the report.
Apple has been working for almost a decade in trying to reinvent TV. But negotiations with TV content providers are known to drag on for years. Dish Network spent years in talks to create a mini-bundle service for $20 a month. The final result was Sling TV, which just launched in January.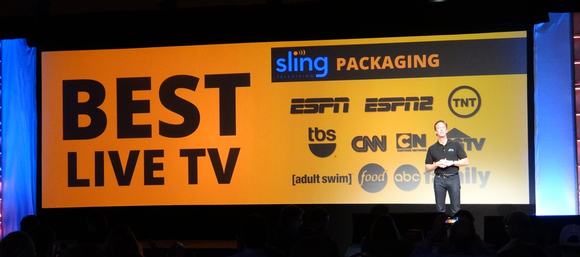 The story behind the story: Apple's live TV service was initially rumored to get introduced during WWDC in June. Then the rumor was that Cupertino would pull a fast one and debut the service at the iPhone event on September 9 to coincide with TV season's premiere schedule, but negotiations to license programming from TV networks has been going at snail's pace.
What we can expect at the iPhone event next month (besides the iPhone 6s) is the introduction of a new Apple TV set-top, Bloomberg confirmed. The next-generation Apple TV will be slimmer, support Siri voice commands, and have a redesigned touch-pad remote control. Additionally, this new Apple TV will have its own App Store, with a developers kit that will also be announced at the event.
According to data compiled by Adobe Digital Index, Apple TV has become the leading set-top for paid TV streaming, surpassing Roku, Xbox, and PlayStation. But for now, we still need an old-school antenna, cable or satellite TV subscription to view live channels from TV networks.