Remember back in 2011 when AT&T said it needed to acquire T-Mobile in order to remain competitive against Verizon? That it couldn't get enough spectrum for 4G LTE without the merger? Oh, I never laughed so hard—and neither did the U.S. government.
The deal was scotched after months of lobbying, but AT&T has done quite well for itself since its plaintive acquisition bid. It reported a $3 billion profit in its most recent quarter, and in a recent press release, the company writes, "…Adjusted earnings and free cash flow will grow in 2015 and each of the next three years."
Terrible! This really sounds like a company being smothered by competition.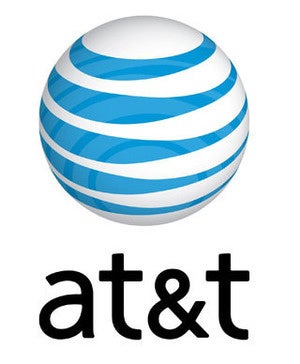 In fact, the government squashes mega-acquisition deals like the one AT&T attempted in order to promote competition—reasonable competition—that benefits consumers. And now we're seeing that action pay off: T-Mobile and AT&T went their separate ways, T-Mobile hired an aggressive (and foul-mouthed) CEO, and as the number three carrier in America, T-Mobile has forced AT&T and Verizon to change how they sell phones and charge for data. (Sprint lags in almost every regard, and at the moment doesn't figure competitively.)
But while the three dominant carriers' prices have dropped only slightly for certain plans, that's about to change. Currently, the networks add features or increase usage limits to attract new customers, but now there's almost nothing left to give customers other than lower monthly rates.
The path to lower prices
The carriers are still in a "let's woo them with more data" mode, and on Friday we saw the latest impact: AT&T announced an upgrade for its Mobile Share Value plans. Its aimed at the typical middle-tier customer, who will now get 15GB instead of 10GB of data at the same price—$100 per month and $15 per line (this via AT&T Next, its "lease to buy" phone purchase plan). All of these plans already had unlimited international texting, but now $100-and-higher plans also get unlimited voice calls placed in the U.S. and Puerto Rico to Canada and Mexico.
Over the last four years, T-Mobile has been the primary driver of more consumer-friendly plans (though changes have come incrementally). Feature after feature, T-Mobile has reduced the cost of using a smartphone, as well as the stress of managing and monitoring usage to avoid extra fees. And along the way, it's defied industry conventions that were considered the only way to build a sustainable and growing customer base (if not marketshare).
As a small carrier, T-Mobile had to burn money to gain customers, but it turned a profit in its most recent quarter, while also adding more than two million customers. So its strategy is beginning to pay off.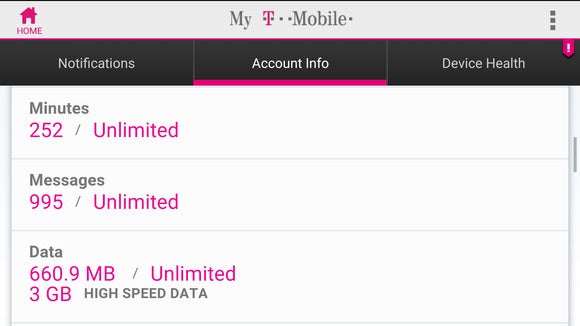 Even better (for consumers), T-Mobile pushed its bigger competitors into new models for selling phones: It eliminated subsidized phones, and instead sells phones on installment plans. In response to T-Mobile pressure, AT&T's Next plan introduced the installment plan model in 2013, and earlier this week, Verizon switched all its offerings to installments.
Installment plans have three benefits: First, there are no upfront costs; it's all built into monthly payments. Second, you don't pay a never-ending monthly subsidy fee after you've paid back the cost of the phone—that's good news for people who keep phones for years or hand them down. Third, after 18 months on a 24-month installment plan (the typical duration), all three carriers will let you trade in for an upgrade—without a fee. (T-Mobile requires you trade in or pay the final six months as a lump sum; the other carriers let you pay out the plan monthly.)
T-Mobile has also pushed aggressively for unlimited everything beyond domestic voice and texts: unlimited data, unlimited calls from the U.S. to Canada and Mexico, and unlimited 2G data and text while outside the U.S. (in about 120 countries). T-Mobile makes this financially viable by throttling back data and via partnerships with international carriers, all of which have their own users roaming onto American networks. Other carriers have collected (or still collect) data overage fees, per-MB fees, and other per-unit fees.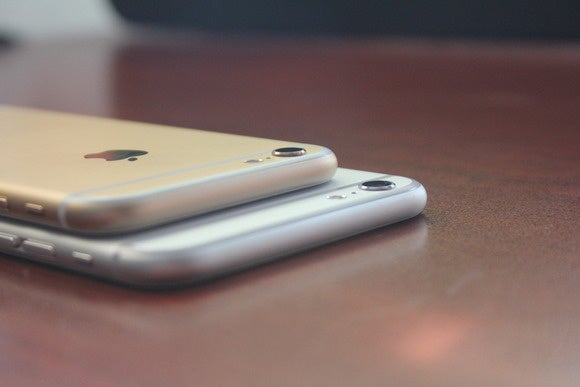 While T-Mobile throttles its 1GB to 5GB plans to 2G speeds after a user reaches his or her monthly allotment, its unlimited 4G LTE offering is truly unlimited on-device. (Tethering stops after 7GB so that customers won't use their phones as broadband replacements.) And 4G LTE plans can be used in Mexico and Canada at those speeds as well.
Finally, last year T-Mobile started letting unused data roll over for up to a year for its threshold plans. AT&T blinked first at this consumer-friendly move, and added data rollover in January—though the rollover period is just one measly month.
It's all about increasing the customer base
With all these changes, we haven't seen giant drops in monthly plan pricing. Rather, most people are getting more data and services at the same price they did before (although, to be fair, with most carriers that's helped customers avoid overage and international fees). My wife and I pay AT&T roughly the same for two lines as we did a few years ago, but we haven't paid an excess fee since they changed the sweet spot for the amount we pay to 10GB—and that jumps to 15GB today.
AT&T and Verizon have benefited from slumbering users. Most consumers are aware that the carriers are offering sweeter packages of features, but few people are motivated to wake up and do pricing comparisons. Plans are going to start dropping further in price, however, because that's the next frontier. I expect in a year to be paying 20 percent less, and probably have more data and international roaming and calling, too.
Here's why: Carriers have already sunk a lot of expense into 4G LTE network upgrades (including purchasing spectrum licenses), and now the biggest portions of these costs have been paid. Yes, the carriers still invest hugely each year in maintenance and expansion. But their network infrastructures have been largely built out, and their current costs won't increase much with additional customers or data usage.
The upshot is that the carriers can significantly increase revenue by adding more customers. And to win those extra customers, they'll offer sweeter and sweeter deals.
As long as T-Mobile continues to acquire customers and makes a profit (or at least keeps losses small), AT&T and Verizon can't ignore what used to be a pesky ankle biter, and now is punching well above its weight.