You're going to spend a lot of time using your iPhone, so it's a good idea to set up the icons on the Home Screen to suit your needs. You can move the icons around so the ones you use the most are easy to access, and apps that aren't used as much are on a secondary Home Screen or a folder.
Here's how to rearrage your app icons on your iPhone.
How to move an app icon
1. On your Home Screen, press on an icon until it is highlighted and hold it. The icons on the screen should start to jiggle.
2. Here are your options to rearranging your app icons.
To move an icon, tap and hold it. Then drag it to the desired location. Let go of the icon to place it.
To move an icon to another Home Screen, tap and hold an icon, and then drag it to the right edge of the screen. This will add a new Home Screen page.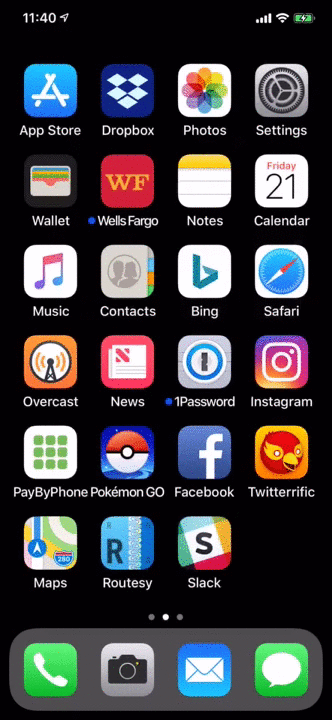 To put an icon in a folder with other apps, tap and hold an icon, and then drag it on top of another icon. This will create a folder with both apps. You can then drag other icons into the folder. Remember to rename the folder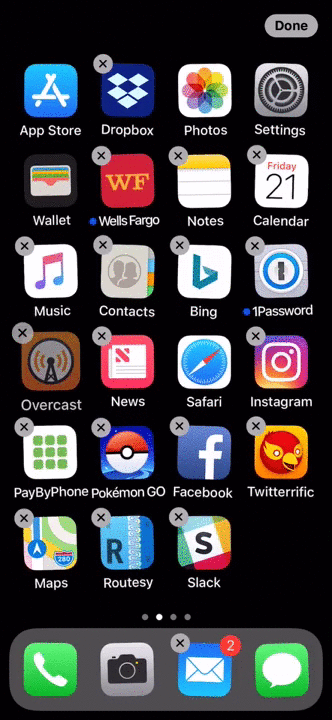 To remove an icon, tap the X icon on the upper left of the icon. Some Apple apps (such as Safari) cannot be removed.
3. Tap Done at the upper right of the screen when you are finished.