These days, keeping up with games can be a full-time job. So how do you separate the signal from the noise, the wheat from the chaff, the Temple Runs from the Temple Jumps? Allow us to help by regularly selecting a game You Should Play.
Do you know what a Poro is? I'll tell you what it is: It's adorable.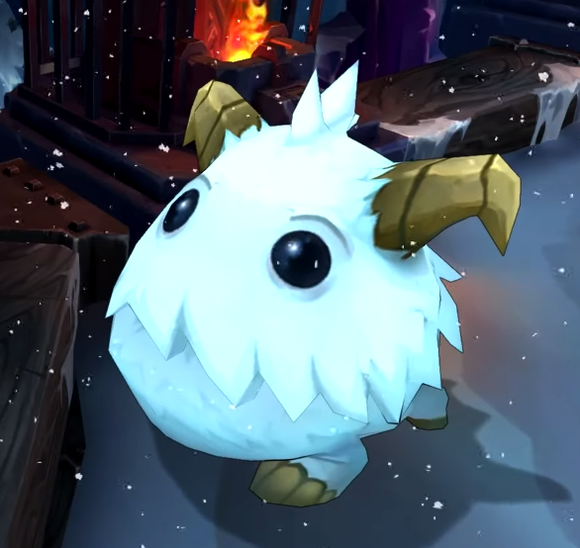 Poros are cute, fluffy, furry creatures with giant tongues and heart-shaped underbellies that live in the Howling Abyss—a game map in the free-to-play multiplayer online battle arena game League of Legends. And now—for a limited time—League of Legends creator Riot Games is letting you save poros in its new mobile game, Blitzcrank's Poro Roundup.
If you've never played League of Legends, you're obviously missing out. But you won't be missing out on Blitzcrank's Poro Roundup, because even non-League fans will find this retro-style side scrolling game super fun.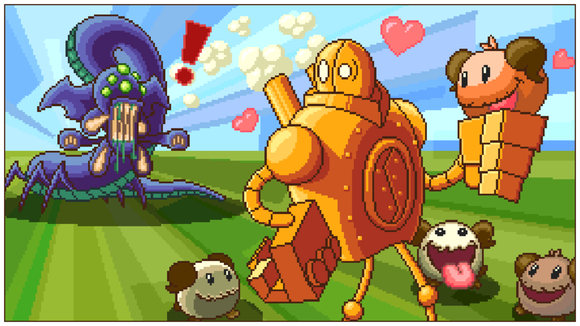 You play as Blitzcrank (a steampunk robot golem), who is being chased through various League lands by Baron Nashor (a purple worm with big teeth). Your goal is to save all the poros running ahead of you by bumping them forward and grabbing them and stuffing them in your…chest portal? Okay, yeah, so story-wise it's a little weird, but game-wise it's totally addictive.
Blitzcrank's Poro Roundup is free until September 21, when it goes away forever (from the App Store—if you download it before then, you'll still be able to play it on your device). So I suggest you download it now, or read on if you need more convincing…
It's surprisingly well thought out for a mobile game: There are a lot of poorly-structured mobile games—endless runners come to mind. Don't get me wrong, I love endless runners, but you have to admit that they don't exactly have much plot beyond the initial setup. Blitzcrank's Poro Roundup, on the other hand, is structured very well for a mobile game: As Blitzcrank, you have to beat 11 levels to unlock the next character (Thresh). Each level features two parts: A poro roundup and a 'boss' fight.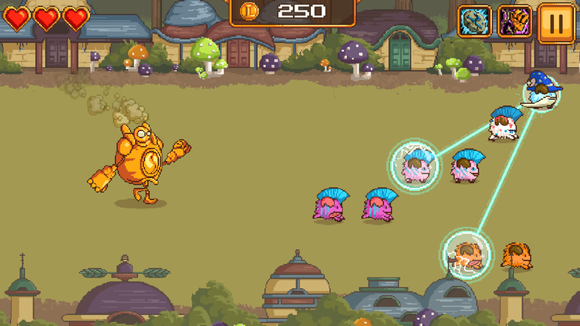 In the poro roundup, all you have to do is keep the poros from falling behind—tap the top left part of the screen to move Blitzcrank up and tap the bottom left part of the screen to move Blitzcrank down. If Blitzcrank comes up behind a poro, he'll bump it and it will quickly run forward (giving it more time before it falls behind). You can also tap the right side of the screen to grab a poro, which saves it and earns you gold coins.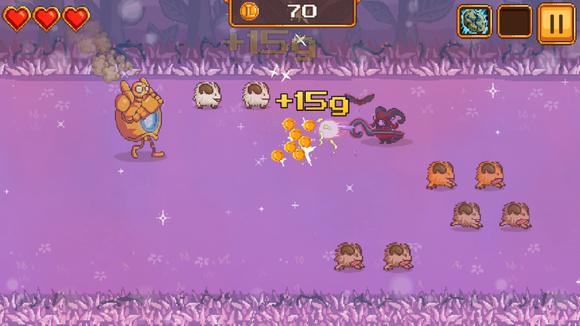 After you've been rounding up poros for a while, the boss will appear. Each level has a different boss (a League of Legends character, naturally) with a different skillset. Now you have to keep rounding up poros while dodging boss attacks, which don't kill you but do leave you crippled for a few seconds (e.g. one boss turns you into a bouncing cupcake that can no longer grab poros, just nudge them forward). Grab the boss three times and you win the round.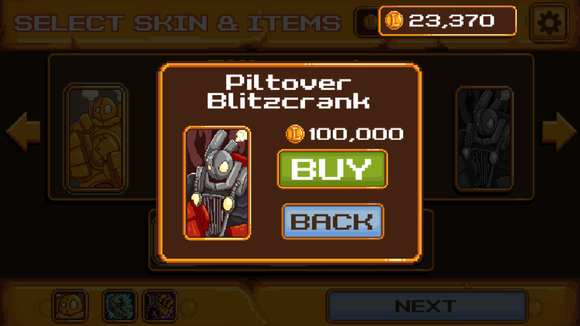 Even after you beat a level, you'll find yourself going back to earn more coins so you can buy skins for your character (which are extremely expensive and do absolutely nothing except change the way he looks).
You don't need to play League of Legends to love it: If you do play League of Legends, you'll definitely enjoy this game. You'll see a lot of your favorite characters (mostly as bosses), as well as several landscapes that you're familiar with. But if you don't play League of Legends, you should still download this game—and not just because poros are adorable and deserve to be saved.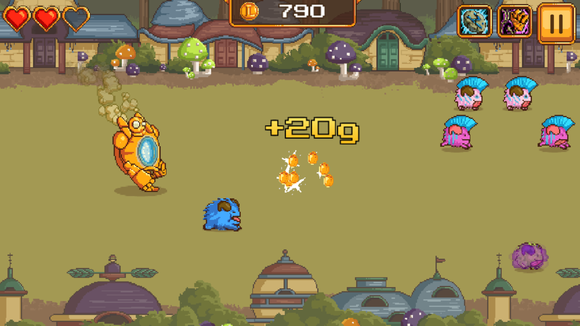 Minus the character backstory, Blitzcrank's Poro Roundup plays like a typical retro side-scrolling game, with different types of poros (some poros have special abilities or are faster or slower than other poros), plenty of upgrades (both equipped prior to playing and found in the level), and challenging boss levels. Each boss is introduced with their moniker (e.g. 'Lissandra: The Ice Witch'), so you'll have an idea of what that boss will throw at you (hint: Lissandra throws icicles) even if you've never read through the League of Legends wiki.
Free—no strings attached: Most of the mobile games we see today are either premium or freemium, which means you'll probably end up spending money at some point (or you'll have to live with a crippled game experience). But Blitzcrank's Poro Roundup is completely free.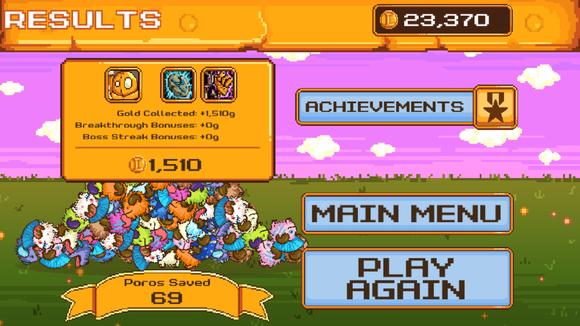 In the game, gold coins let you unlock upgrades (you can unlock five, but you can only equip two at a time) and character skins (four additional skins for Blitzcrank, and one additional skin for Thresh and Nautilus). You get coins by catching poros—and only by catching poros. There's no option to buy coins as an in-app purchase—if you want to upgrade your character or nab cool skins, you'll need to earn them.