The iPad Pro, revealed during Wednesday's Apple event, is the most powerful iOS device ever made, and "the biggest iPad news since the iPad," Tim Cook said from the stage. The iPad Pro also has two new accessories: the Smart Keyboard and Apple Pencil.
The iPad Pro measures 12.9 inches on the diagonal. Half the width of the iPad Pro is exactly the height of the iPad Air 2—a perfect geometry for running apps side by side. With 5.6 million pixels in a 2732×2048 resolution, the iPad Pro has a higher resolution than the 15-inch MacBook Pro with retina display. The iPad's new multitasking capabilities in iOS 9 were specifically designed to make the most out of the iPad Pro, Apple said.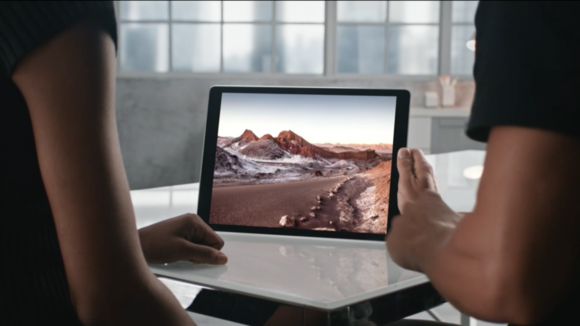 Available in November, the iPad Pro comes in Silver, Gold and Space Gray. The 32GB WiFi-only model costs $799, the 128GB WiFi-Only model is $949, and the 128GB WiFi+cellular model goes for $1,079. The iPad Pro boasts a A9X chip that has twice the memory of, and is 1.8x faster than, the A8X in iPad Air 2. "This is desktop-class performance," said Phil Schiller.
The iPad Pro is 6.9 mm thick (the iPad Air is 6.1 mm), and weighs 1.57 pounds. It has an 8MP iSight camera, four speakers, 802.11ac with MIMO, up to 150 Mbps LTE, and Touch ID. According to Apple, the iPad Pro will have 10 hours of battery life.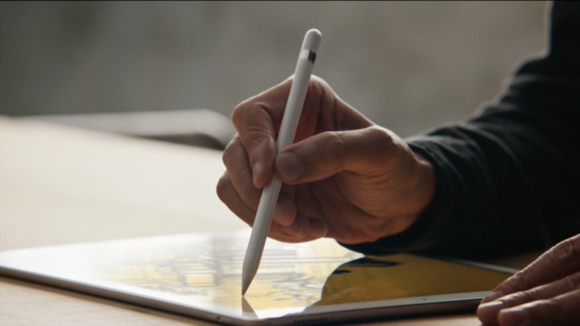 Apple Pencil & Smart Keyboard
Apple also revealed two new accessories for the iPad Pro: Apple Pencil and Smart Keyboard, both of which will be available in November. Pencil is Cupertino's version of a stylus, and it costs $99. The tip has two detection spots that can detect position, force, tilt, and orientation. Pencil can be used simultaneous with your fingers, too.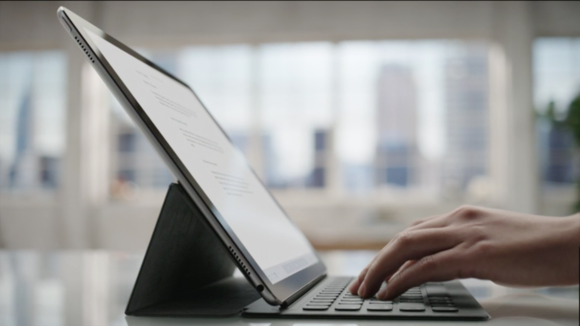 The $169 Smart Keyboard is basically a Smart Cover with a built-in keyboard, similar to the Microsoft Surface tablets. The Smart Keyboard uses dome switches, does not have function keys (so third-party keyboards can still have an edge), and it's made with "Apple-woven fabric," Schiller said.