The rumors and conjecture flow freely through the Internet before an Apple event, so much so that it's easy to unconsciously raise your expectations of what to expect when the Apple event finally does happen. Wednesday's event was filled with lots of new Apple products, but invariably, someone will ask, "What about…?" So, here's a list of the products Apple didn't mention and why they were absent.
iPhone 6c
The thought was that an iPhone 6c—essentially an updated version of the colorful, plastic iPhone 5c—would fill the role of the most affordable, smallest iPhone model. And when Apple released a new iPod touch in July, it seemed like an iPhone 6c was feasible.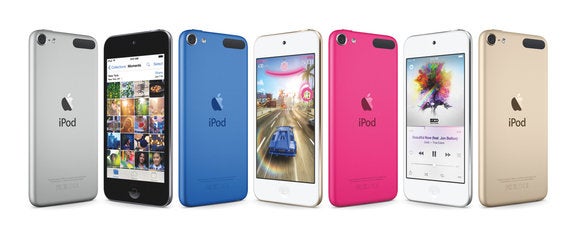 But when Apple revealed the new iPhone 6s and 6s Plus, the company also revealed that the iPhone 5s, not a new iPhone 6c, is now the most affordable, smallest iPhone.
Apple's iPhone lineup now consists only of aluminum-backed models. Does this mean the end of playful colors and plastic bodies? Don't rule it out completely. The iPhone 5s is two years old—it's hard to believe that Apple will keep it in its lineup beyond three years. Since there's no other 4-inch iPhone in Apple's lineup to take the 5s' place next year, there's a chance the colorful plastic could make a comeback.
Skylake-based MacBook Air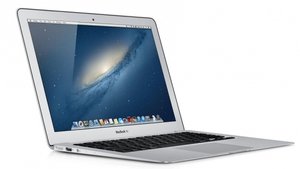 Earlier this month, Intel revealed Skylake, the company's newest processors. There's a very good chance that U-Series Skylake processors will be at the heart of the next generation of MacBook Air laptops.
We'll probably see new Skylake-based MacBook Air laptops later this year. And since Apple made its iPad announcements on Wednesday, there probably won't be an October Apple event, so there won't be a special occasion to reveal the new laptops.
21.5-inch 4K Retina iMac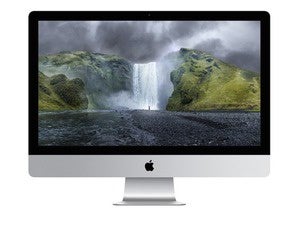 Ever since Apple upgraded both its 27-inch iMacs with 5K Retina displays, Mac users have been waiting for Apple to perform a similar display upgrade to the 21.5-inch iMac. A 21.5-inch 4K Retina iMac has made its way through the rumor mill.
9to5Mac says the 4k Retina iMac will be announced by Apple by the end of October, with shipments starting in November. If you were hoping that Apple would make an announcement on Wednesday, you were probably disappointed. You'll have to wait.
Apple Watch smart bands
Apple revealed several new Apple Watch bands on Wednesday, including a fancy $1250 Hermés Double Tour leather band. What Apple didn't show was a rumored "smart band" that plugs into the Apple Watch's diagnostic port to track health data.
According to 9to5Mac, It's "unlikely" that smart bands will be made for the current Apple Watch, and that the technology could instead be part of an Apple Watch 2 announcement, which could happen next year.
Apple original programming
The new Apple TV has Siri, a new remote control, and support for apps and games. But what it doesn't have (yet?) is access to Apple-created TV programming.
Reports earlier this month said that Apple has had preliminary discussions with Hollywood executives about producing original content. Apple first has to decided if this is something it wants to get into, and if the company decides to move forward, it could take a couple of years before the first Apple-produced show appears on an Apple TV.
Along similar lines, Apple did not reveal any new live radio stations on Apple Music—in fact, there were no Apple Music announcements at the event at all. In August, reports revealed that Apple could create more radio stations like Beats 1.
Mac Pro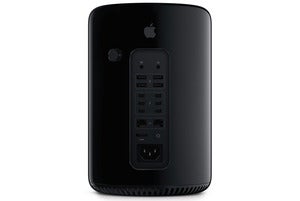 The Mac Pro that's currently in Apple's lineup was introduced in December 2013, so it's been nearly two years and we haven't seen an update. There haven't been any rumors at all regarding possible processor upgrades for Apple's high-end desktop computer. In the summer of 2014, Intel released new Xeon E5 v3 processors, but the Mac Pro didn't get an upgrade. New Xeon E5 v4 processors are coming soon, but no official announcement regarding its use in the Mac Pro has been made.
Mac mini
The current Mac mini was released in October of last year. It's quite possible that a new Skylake-based Mac mini could be unveiled in time for the holiday shopping season.