Apple has let customers buy unlocked, unsubsidized iPhones for several years, but the company announced today that it has a new premium option. The new iPhone Upgrade plan includes an unlocked phone, annual upgrades, and AppleCare+, the company's extended customer support and warranty program.
The plans start at $32.41 a month for the 16GB iPhone 6s, and $36.58 a month for the 16GB iPhone 6s Plus. Pricing goes up by just over $4 a month for storage bumps to 64GB ($36.58 for the 6s and $40.75 for the 6s Plus) and 128GB ($40.75 and $44.91). Pre-orders may be placed starting September 12.
The plan is only available for purchase or pickup at Apple's U.S. retail stores, and requires a valid American credit card. What's more, the phone must be activated on AT&T, Sprint, T-Mobile, or Verizon.
Apple will let iPhone Upgrade plan customers get a new phone every year, but it won't be required. Customers can trade in the phone at any point after 12 months, and get a new model. The payment term is technically 24 months long, which makes a $649 iPhone 6s with 16GB cost $777.84 if paid out in full.
Because AppleCare+ costs $129 for these two new models separately and must be paid in full except in this program, it's worth taking advantage of Apple's new plan only if you intend to get AppleCare+ and trade in from between 12 months and about 18 months. Otherwise, carrier plans are cheaper. (AppleCare+ is $99 for earlier phones.)
AppleCare+ covers two years of phone support, compared to 90 days with a regular purchase. Customers will get two years of hardware repair, up from a single year included in the basic warranty. AppleCare+ covers damage or defects to the iPhone, its battery, and earphones, as well as accessories purchased at the same time. This includes a fixed $99 fee for up to two incidents of "accidental" damage, like breaking a screen.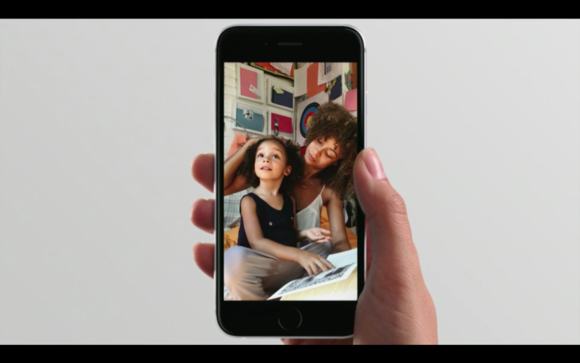 Cell carriers already offer similar plans, where the full cost of a phone is divided into a certain number of interest-free payments, and an upgrade is available with a trade-in several months before the end of the plan. AT&T Next, for example, would take a $649 iPhone 6s and let you upgrade after 12 payments with a 20-month installment plan of $32.45 each, or after 18 payments on a 24-month plan of $27 a month.
T-Mobile's Jump! On Demand is based on an 24-month term with up to three trade-in upgrades for new phones each year. However, if you keep the same phone, after 18 months you have to pay a lump sum of the remaining six payments to keep it without a trade-in. Verizon has a 24-month plan with no early trade-in option.
UPDATE: T-Mobile and Sprint have provided more details about their iPhone 6s plans. T-Mobile is offering the iPhone 6s for $20 per month or the iPhone 6s Plus for $24 per month. After 18 months you can give the phone back to T-Mobile, or pay $164 to keep it forever. The $20/$24 monthly prices are for a limited time, so you might have to pay more when you eventually upgrade. Sprint is offering the iPhone 6s for $15 per month if you trade in an old phone, or $22 per month if you don't. Sprint's plan is a 22-month lease, but you can always upgrade to the newest iPhone for no extra charge.
Apple has also quietly added a similar plan to Verizon with this release, offering a zero-down, no-interest 24-month installment plan with no early trade-in listed, whether purchased from an Apple retail store, its online store, via a carrier, or through authorized resellers. This arrangement applies to all phones currently on sale, from the iPhone 5s through the iPhone 6s Plus.
Bottom line: Apple's iPhone Upgrade plan makes financial sense if you want AppleCare+ and you plan to upgrade between 12 and 18 months, because AppleCare+'s cost is divided up among installments with this plan. Purchasing AppleCare+ in all other cases requires spending $129 upfront, whether or not you keep the phone for the full two years.
On a 12-month upgrade cycle, you would pay Apple $388.92, while you'd pay AT&T $518.40 ($32.45 per month on its 20-installment plan plus $129 for AppleCare+) and T-Mobile $369 ($20 per month plus $129 for AppleCare).
At 18 months, Apple would be $583.38, while you could use AT&T's 24-installment plan ($27 a month) and pay $615.75.
If you don't plan on buying AppleCare+, carrier options are cheaper. And at two years, the total cost is identical including AppleCare+ and any carrier installment option.
iPhone pricing charts
For iPhone 6s with 16GB (cost excludes tax and activation).
Apple iPhone Upgrade plan
Apple regular installment plan
T-Mobile Jump! on Demand plan*
Number of monthly installments
24
24
18
Minimum months before upgrade with no prepayment fee
12
24
0
Paid at 12 months
With AppleCare+
$388.92**
n/a
$369.00**
Without AppleCare+
n/a
n/a
$240.00**
Paid at 18 months
With AppleCare+
$583.38**
n/a
$653.00**
Without AppleCare+
n/a
n/a
$524.00**
Paid at 24 months
With AppleCare+
$777.84
$777.00
$773.00
Without AppleCare+
n/a
$648.00
$644.00
AT&T 24-month plan (Next 18)
AT&T 20-month plan (Next 12)
Verizon installment plan
Number of monthly installments
24
20
24
Minimum months before upgrade with no prepayment fee
18
12
24
Paid at 12 months
With AppleCare+
n/a
$518.40**
n/a
Without AppleCare+
n/a
$389.40**
n/a
Paid at 18 months
With AppleCare+
$615.75**
$713.10**
n/a
Without AppleCare+
$486.70**
$584.10**
n/a
Paid at 24 months
With AppleCare+
$778.00
$778.00
$778.00
Without AppleCare+
$649.00
$649.00
$649.00