The iPhone is the most popular camera in the world. It was even used to shoot an entire feature film, Tangerine, which premiered earlier this year at Sundance.
On Wednesday, Apple unveiled the new iPhone 6s and 6s Plus touting improved camera specs: a 12-megapixel rear camera, a 5-megapixel front-facing camera, 4K recording capabilities and a native Live Photos feature. So if there ever is a Tangerine sequel you can bet it will look even better. But just because you can make a hyped indie movie with it, doesn't necessarily mean it's the best camera phone out there.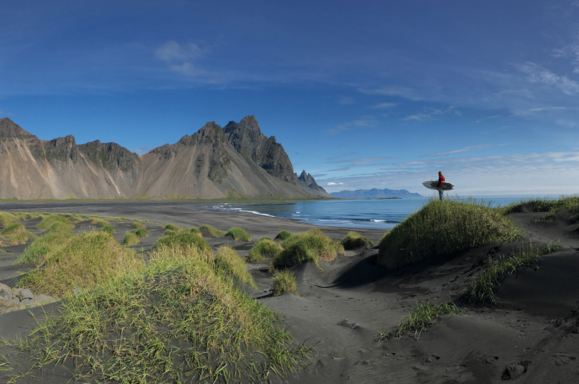 Our colleagues at Greenbot have been singing the praises of the "killer cameras" in the Samsung Galaxy S6 and the LG G4, specifically. So how does the improved camera in the new iPhone 6s compare to these other camera phones?
Rear camera
The iPhone 6s now has a 12-megapixel iSight camera, a big jump from the 8-megapixel camera on the iPhone 6. The iPhone 6s now takes 63-megapixel panoramas, up from the iPhone 6's 43-megapixel panoramas.
But as any photo aficionado will tell you, it's not all about the pixel count. Apple has also improved the 6s camera's local tone mapping, noise reduction, and optical image stabilization (available only on the 6s Plus model). And Focus Pixels is now also incorporated in "tap to focus." First introduced on the iPhone 6, Focus Pixels is the image sensor technology used for phase detection autofocus which is better and faster than contrast detection autofocus.
When it comes to megapixels, Samsung and LG camera phones have the iPhone beat. The Galaxy S6 and the LG G4 both sport a 16-megapixel rear-facing camera. And several other Android devices also use something similar to iPhone's Focus Pixels sensor technology—they just call it something else.
Front-facing camera
Apple may have banned selfie sticks from WWDC, but it seems the company is not put-off by selfies after all. The iPhone 6s boasts a new 5-megapixel FaceTime HD camera. Drastically higher than the iPhone 6's 1.2-megapixel front-facing camera. And Apple has also incorporated a new Retina Flash feature to the 6s, which makes the entire display screen light up 3x brighter to add a soft glow to your selfies. Retina Flash uses a pre-flash to detect the lighting around you so that its True Tone flash can give you a burst closely resembling natural light.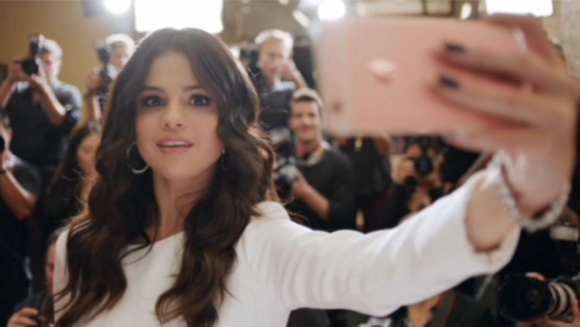 Smartphone makers like Samsung, HTC, Motorola, LG, and Sony have all released phones designed specifically with selfie-takers in mind, so it makes sense that Apple made such drastic improvements to the FaceTime camera. The Galaxy S6, the LG G4, the Sony Xperia Z5, and the Moto X all have a 5-megapixel front-facing camera (or better!). The LG G4, currently considered the ultimate selfie phone, sports an 8-megapixel front-facing camera.
Similar to the new Retina Flash features on the iPhone 6s, the third-generation Moto G also uses a display flash. However, my Greenbot colleague, Florence Ion, admits, "It doesn't work that well, but it's there." Meanwhile, the Moto X Pure Edition has an actual front-facing flash, but sometimes an actual flash can be too harsh and could wash your face out. If Retina Flash ends up being smart enough to match natural lighting, as Apple claims it is, then the iPhone 6s could win the selfie shootout.
Video recording
The iPhone 6s now records video in 4K, four times the resolution of 1080p HD video. What does that look like exactly? Apple is showcasing several stunning 4K videos on its website, to get a better idea of what 8 million pixels look like on video. As with the current generation, the iPhone 6s can also record time-lapses and slo-mo video.
But the iPhone 6s is not the first smartphone to have this 4K video recording capability—the Galaxy S6 and the LG G4 can too. The G4 also shoots in slow motion, while the Galaxy S6 shoots in both slow motion and fast motion. But getting to the slo-mo options on the G4 proved a little confusing. The settings for slo-mo are under the aspect ratio menu of its still camera. As my colleague Jon Phillips wrote: "It's an unusual place to stow video settings, but they do exist."
Unique features
One feature that's unique to the iPhone 6s is Live Photos, a native trick that turns every still photo into a moving image. When taking a photo, the 6s camera automatically captures the 1.5 seconds before and after you press the shutter. It's kind of like a GIF but smoother-looking, almost like a short video. However the the file format remains a JPEG. Anyone using iOS 9 and El Capitan can view the Live Photos. Everyone else gets just the still JPEG.
No other smartphone maker has yet tapped into this Harry Potter photo wizardry, but Samsung, LG, and Sony camera phones do have some trick up their sleeves. The LG G4, for example, lets you shoot a selfie with a hand gesture or a voice command. Say cheese! With its wide-angle front-facing camera, the Galaxy S6 lets you take a panorama so that none of your friends get left out of the group selfie. In addition, the S6 has a Pro mode to let you manually adjust all the settings, as you would a DSLR camera.
The Galaxy Note 5 takes these manual controls a step further, and it even lets you shoot live-streams and make video collages. And if you want to take photos underwater with your iPhone, not even AppleCare can come to your rescue. For that, you'll still need a waterproof smartphone, like the Sony Xperia or the Samsung Galaxy Active.