During Wednesday's "Hey Siri" event, Apple CEO Tim Cook and friends talked a lot about the way we interact with the screens on our iOS devices. The freshly-unveiled Apple Pencil, Apple's first foray into the stylus game, includes built-in precision pressure sensitivity made specifically for the iPad Pro. Apple Watch brings greater degrees of navigation and customization depending on how hard we press the screen, thanks to Force Touch. And the iPhone 6s and 6s Plus have added a whole other dimension to multi-touch with 3D Touch, bringing life to our icons and dramatically changing the way we interact with everything from photos to maps.
However, Apple's descriptions of some of these actions have left us scratching our heads—Force Touch on the Watch and 12-inch MacBook sounds almost exactly the same as 3D Touch on the iPhone 6s and 6s Plus. Even Apple's senior vice president of software engineering Craig Federighi had a hard time keeping it straight. To help set the record straight, below you'll find answers to some of 3D Touch's biggest questions. Is there something we missed? Let us know in the comments.
Are Force Touch and 3D Touch the same thing?
No. While both are input methods that involve applying varying degrees of pressure to your screen or touchpad, 3D Touch is exclusive to the iPhone 6s, while Force Touch is built into the Apple Watch and the latest MacBook.
So, what's the difference?
The main difference is what they can do. While both versions are built around a system of pressure sensors and Apple's proprietary Taptic Engine, the implementations are vastly different. On the MacBook, Force Touch mirrors many of the things that you might have used right-click or keyboard shortcuts for, such as looking up definitions of words or previewing files in the Finder. Similarly, Force Touch on Apple Watch is basically a way to add functionality without cluttering the screen.
On the iPhone 6s, however, 3D Touch is a bold new way of interacting with our apps, as it detects varying levels of sensitivity to perform an array of functions, from taking quick photos to switching apps to initiating Live Photos.
Wait, go back—Taptic Engine? Is that a typo?
Nah, it's just Apple's marketing name for the haptic engine, which supplies subtle taps and vibrations to provide feedback for what you're doing.
I still don't get it. Is 3D Touch really that much different from Force Touch?
Put it this way: Force Touch is cool, while 3D Touch is groundbreaking. While the general gestures are essentially the same, 3D Touch is more of a foundation than Force Touch. Peek and Pop and Quick Actions are a taste of what it can do, but like Siri, it's the beginning of a new way to interact with our phones, and there's no telling how far Apple and developers can take it.
C'mon now. Quit being vague and tell me exactly what 3D Touch can do.
OK, there are two main components: Peek and Pop, and Quick Actions. Peek is a bit like Quick Look on the Mac, letting you preview message and links from within an app without needing to open it in a second app or window.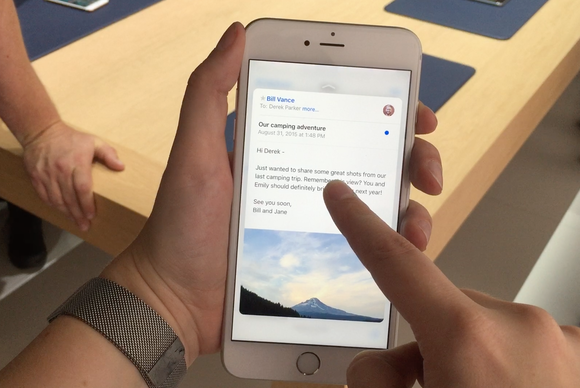 Pop lets you press deeper within that Peek to instantly open what you're looking at in the corresponding app.
Quick Actions offer shortcuts within icons and previews to cut down on the number of taps and swipes we need to make—just press on an app icon from your home screen.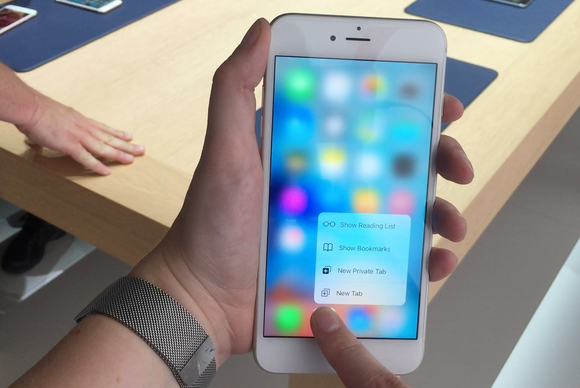 Why haven't you mentioned the iPad?
Because it doesn't have it. None of the iPad models (including the iPad Pro) have either Force Touch or 3D Touch built into the display.
But doesn't Apple Pencil use it?
Not really. Apple Pencil uses similar pressure sensors to detect sensitivity and force while drawing, but Apple isn't calling it Force Touch or 3D Touch (and there's no Taptic Engine involved). And it appears to be limited to drawing, at least at launch.
Will the two technologies ever merge?
It's hard to say. As it stands, 3D Touch seems difficult to mimic on the either the Apple Watch or the MacBook, since it requires direct contact with the screen and some room to make it work. Future versions of the iPad are a slam dunk, though.