It seems like just yesterday that Apple announced the iPhone 6s and 6s Plus with 3D Touch, 12-megapixel iSight cameras, and Live Photos. Oh, wait, it was the day before yesterday. Well preorders for the pair of phones begin tonight (or, on the East Coast, very, very early in the morning). We hope you don't have to work on Saturday.
Apple's website isn't the only place you can preorder a new phone. The Apple Store app for iOS is often a faster and smoother way to place an order, in our experience, and Apple recommends that route, too. The major four carriers are also fighting to help you buy an iPhone (and sign up for one of their wireless plans). Usually big-box retailers like Best Buy and Target are on board with early orders, but for now they only have "coming soon" landing pages.
All right, you've had a few days to think about what color, size, and storage capacity you want. You've read up on 3D Touch. Now it's time to figure out which company has the best deal.
Apple
There's something to be said about going right to the source. Preorders start at 12:01 a.m. Pacific/3:01 a.m. Eastern on Saturday morning, but you can get ready right now by entering information about your wireless account and carrier on Apple's website or Apple Store iOS app (just tap on "get ready to preorder iPhone 6s" in the app).
Customers of AT&T, Sprint, and Verizon can check their upgrade eligibility directly on Apple's site, which also has a detailed breakdown of plans by carrier. If you're a T-Mobile customer, be aware that you'll be paying full price if you preorder the iPhone 6s from Apple, starting at $649. For no-money-down options, preorder directly from T-Mobile.
For the first time ever, Apple is offering an iPhone Upgrade Program for the 6s and 6s Plus, which allows you to pay Apple monthly installments for a new phone instead of paying your carrier. Those plans start at $32.41 a month for the 16GB 6s and $36.58 a month for the 6s Plus. For more information about Apple's upgrade program, read our complete guide here. If you're going the Upgrade Program route, you'll have to do that in-store with an Apple rep, but you can make a reservation online at 12:01 a.m. Pacific for an Apple Store appointment.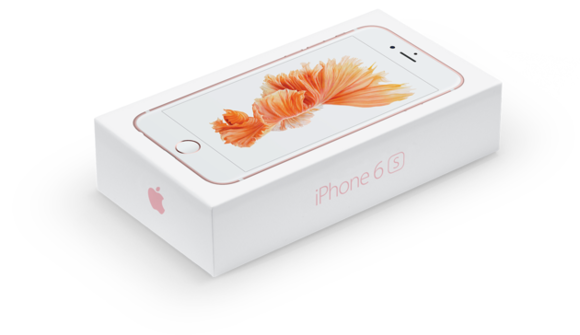 AT&T
If Apple's website and app are beseiged by preorders, you might have luck turning to your carrier. AT&T is opening up preorders at 12:01 a.m. Pacific/3:01 a.m. Eastern. First, check to see if you're eligible for an upgrade. Then, pick a plan.
AT&T's Next plans let you pay $0 down for your new phone and spread the payments over 20, 24, or 30 months, though you'll be able to trade in your old phone after 12, 18, or 24 months and upgrade to a new version. AT&T also still offers 2-year contracts for the traditionalists among us.
T-Mobile
T-Mobile is getting its preorders started one minute early, opening its online floodgates as soon as the clock strikes midnight tonight.
The carrier also has one of the best deals when it comes to iPhone upgrades. The company's new Jump On Demand installment plan for the 6s lets you pay $20 a month with no money down, and the 6s Plus is just $24 per month. After 18 months, you either give the phone back or pay $164 to pay it off in full. (That brings the total cost to $524, which is a $125 discount over retail.)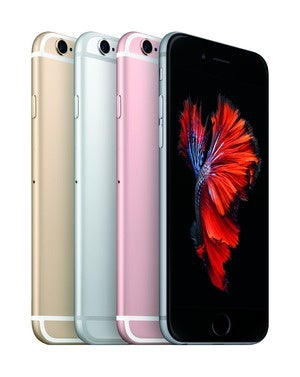 Sprint
Sprint has some killer deals to win you over when it starts taking preorders at 12:01 a.m. Pacific/3:01 a.m. Eastern.
With Sprint's iPhone Forever program, which begins for 6s and 6s Plus buyers on Sept. 25 at 8 a.m. local time, Sprint customers can buy a 6s for as low as $15 a month and the 6s Plus for $19 a month—but only for trading in an old iPhone. If you don't take the trade-in offer, the 6s is $22 a month and the 6s Plus is $26 a month.
Consider it a 22-month lease. After the 22 months is up, you can go month-to-month, trade in and upgrade to the next iPhone (for free), or pay off the remaining balance of the lease and keep it.
Verizon
Verizon isn't messing around with leases when it opens iPhone preorders at 12:01 a.m. Pacific on Sept. 12.
The carrier is offering two options: Pay the full price up-front and be done with it, or spread the full price over two years. Either way, you're paying off that phone. But Verizon is offering big bucks for old iPhone trade-ins, which could bring your costs down. Trading in an iPhone 6 Plus will get you $400, and a 6 is $350—that's more than the $325 Apple offers for an iPhone 6 trade-in. There are also deals for older iPhones, from 4 through 5s, so Verizon customers should check out their trade-in options to see if the discount makes paying in-full an option.