Apple has always embraced its developer community, but the Hey Siri event event seemed to be one giant hug. It wasn't just the parade of awesome demos; Apple generally keeps the latest iPhone's marquee feature locked up for at least a generation (Siri still hasn't been opened up as an API), but this time it didn't hold anything back. Every product and feature unveiled last week is already in developers' hands, with the hopes that a slew of great iPad Pro and Apple TV apps will be populating the App Store when the devices launch.
You see, no matter how great Apple's new iPad and Apple TV are out of the gate, they're going to need killer third-party apps to help them realize their full potential. And the same is true for 3D Touch and Apple Pencil. So while last week's announcements might have been geared toward more toward consumers than the ones at WWDC, when One Republic stopped playing the message to developers was very much the same: Go have fun.
Press and shoot
Never has the third-party community had so many new toys to play with at once. No matter what kind of app they make, there's something for everyone and every platform, and on each, Apple has provided a variety of tools to not just make more powerful and intuitive apps, but also enhance the user experience in bold new ways. And developers couldn't be happier to start working on them.
"Apple made it pretty simple to add useful 3D Touch features, so we're jumping on adding that right away," said Lisa Bettany, Tap Tap Tap media producer and co-founder of Camera+. "We are particularity excited about the added functionality to go straight to particular areas of the app. Things like, 'Take photo,' 'Take selfie,' 'Take macro,' and 'View Lightbox' will give our users even faster on-demand access to the camera and editing features."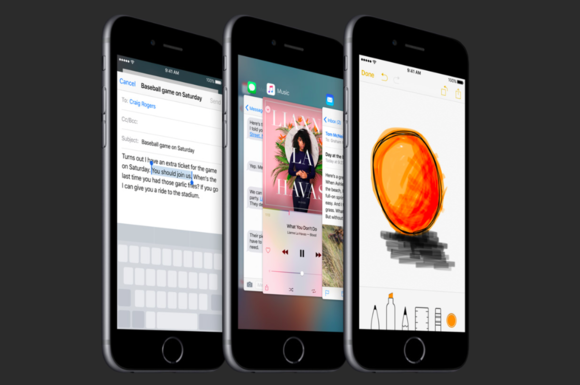 And that's just scratching the surface. The iPhone 6s opens up a world of opportunity for developers. The ability to bake quick actions into the icons is a game-changer, but 3D Touch also promises to unlock a new way to explore and interact with our favorite apps and games, much in the way multitouch did for games like Monument Valley.
"Something we think worked really well was that people felt that they were more directly connected with the game world, because they were touching it and moving it with their fingers," said Ken Wong, lead designer and artist of Monument Valley. "With 3D Touch we'd be able to add more variations to those interactions, or different levels of interaction."
Intelligent design
Monument Valley's remarkable world of stairs and levers would never have been possible without the iPhone, but future versions could utilize more than simple touches to lead princess Ida through mazes. And someday soon we might be manipulating the platforms, paths and podiums with more than just our fingers.
"What we're really keen on is designing custom experiences around Apple's new features," said Wong, adding that his firm Ustwo is "looking into" bringing Monument Valley to Apple TV. "Imagine using the Apple Pencil's angle and pressure sensitivity to control water or flocks of birds or an acrobat with very fine precision. With 3D Touch you could cast one spell with a light touch and a more powerful spell with a heavy touch, something that's challenging to intuitively design right now."
Equally challenging is bridging the gap between Mac and mobile, something that The Soulmen has already begun to do with its popular Ulysses text editor. Ulysses for iPad is one of the best writing experiences you're likely to find on a tablet, but it still pales in comparison to its desktop companion. But that might be changing.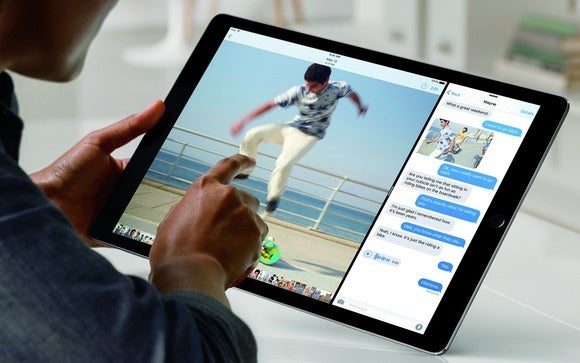 "The iPad Pro came as no surprise, neither its size nor its feature-set, so we're well prepared here," said Marcus Fehn, co-founder of The Soulmen. "We'll have to hold it in our hands to see how far we can take it, but we've been working on adaptivity for the past couple of months, ensuring Ulysses will work great with the new multi-tasking options, for example. It will be interesting to see how the large on-screen keyboard will affect the amount of content we'll put on-screen–we might well go for all-out, Mac-like view of all sidebars."
But while Monument Valley and Ulysses are eying a comfy new home on the iPad Pro, Camera+ is unlikely to stray too far from the iPhone. Tap Tap Tap plans to add 3D Touch to the new freemium version of Camera+ in time for the iPhone 6s launch as well as exploring Live Photos to see "how it will make sense," but Bettany doesn't think she'll be firing up Camera+ on Apple's giant tablet anytime soon.
"Due to the judgmental stares you would receive snapping shots with a giant 12-inch iPad, I'm guessing that the iPad Pro will be used more as an editing device, rather than a camera. I'm sure people will try, but for me and the photography I shoot, I don't think I will be toting an iPad Pro 15 kilometers up a mountain to snap a shot."