One of Macworld's favorite to-do list apps, Todoist, is visually refreshing its Mac and web apps and adding some new features that were previously mobile-only.
The most obvious change is a new logo, which spans Todoist's 16 platforms and looks remarkably different from the "TD" logo of old. The Mac and web apps are also getting a brighter Material Design-inspired makeover with new fonts, 10 new color themes, and new icons.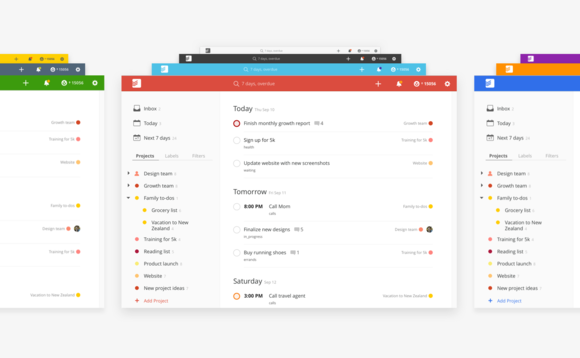 The visual changes aren't drastic, but carry on Todoist's traditionally minimalist aesthetic, which I personally prefer for managing tasks. The company has racked up more than 5 million users across its various platforms, so clearly its approach to task-management is striking a chord.
"People may think that a checklist is mundane, but we see it as the symbol that bridges our dreams, ambitions, and goals to reality," Todoist founder and CEO Amir Salihefendic said in a press statement. "Being able to reflect this with our new identity is something we are very proud of."
My favorite feature in the new Todoist for Mac is the intelligent Quick Add, which parses your natural language to figure out dates and times so you don't have to dive into the app's calendar to schedule meetings and projects when you're in a hurry. The data parser covers 14 languages. This is one of the best tools in Todoist for iOS, so its addition to the Mac and web apps is a welcome one.
Other new features include Quick Find, a new search tool which analyzes all of your labels, filters, tasks, and projects to immediately track down what you're looking for, and Quick Comment, which lets you input all details when adding a new task.
Some of Todoist's features are for premium users only, though Quick Add is available for all, and your tasks will sync across every device no matter what tier you sign up for. A premium account is $29 a year.