Pursuits that you might classify as hobbies: woodworking, knitting, collecting vintage action figures.
Now absent from that list? The Apple TV.
For years, Apple CEO Tim Cook—and his predecessor, the late Steve Jobs—emphasized that the Apple TV simply was just a hobby, and not one of the main "legs of the stool," the product lines that supported Apple as a company. But that all changed last week, when the Apple TV found itself sandwiched between two of Apple's biggest products, the iPhone and the iPad, during the company's latest keynote presentation.
So the Apple TV's big time now, but what exactly does that mean for our favorite little black box?
The platform
Along with Mac OS, iOS, and watchOS, the new Apple TV's tvOS is now a major platform for the company. Just being a platform carries some amount of cachet, but more to the point it also implies a certain investment from Apple. When the Apple TV software was just an embedded piece of software whose only job was running an Apple-designed interface, Apple could afford to update it at its leisure, or sometimes even not at all for long stretches of time. You can't exactly do that with one of your prime platforms.
More importantly, the introduction of tvOS for the first time opens the Apple TV to third-party developers. So that means plenty of folks will invest time and money in creating apps for the platform, because they believe it's a viable business. Which in turn means they're depending on Apple to patch bugs, enhance features, and roll out new capabilities to support developers—because developers are themselves supporting Apple's platform. It's the circle of life.
So, will we see a tvOS 2 roll out next year, alongside iOS 10, OS X 10.12, and watchOS 3? My gut says yes. Apple's got a vested interest in keeping its TV platform competitive, especially as rivals like Amazon are already releasing their own similar features, and now that the Apple TV has joined the ranks of the iPhone, iPad, Mac, and Apple Watch, it can't afford to just take a year off. I'd expect to see better versions of tvOS appear on a fairly regular basis from here on out.
The hardware
If new software seems like a gimme, what about new hardware? I have more mixed feelings on that front: Despite the addition of apps to the Apple TV platform, I suspect that there will be fewer apps for tvOS than for iOS, because I'd guess that there are fewer use cases for the Apple TV. (Cue the hilarious laughing when I'm inevitably wrong about this.)
That said, one of the most prominent app categories is likely to be games. And if anything is likely to push forward the pace of hardware development, it's those resource-hungry games that seem to demand better and better hardware. It's not just about the internals, either: I wouldn't be surprised at all to see a new version of the Apple TV's remote with 3D Touch and Taptic feedback built-in appear at some point, opening up new control schemes for games and apps alike.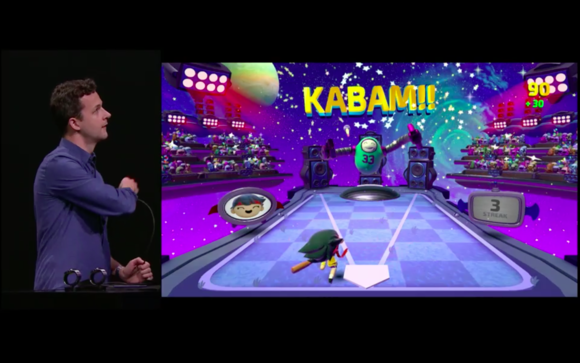 Another potential upgrade vector is the likely addition of one conspicuously missing feature of the new Apple TV: 4K video. So-called "Ultra HD" is still in its early days, but our desire to be able to see every single pore on an actor's face—and studios' goal of reselling us all our favorite content in a new format—shouldn't be underestimated. Apple previously rolled out a new model of Apple TV to make the jump from 720p to 1080p resolution, so it's not out of the question that a new model would be needed to usher in 4K video. But I'd wager we'd see such a release timed with 4K content in the iTunes Store, either next year or the year after.
Still, as with the Apple Watch, I don't think Apple wants to be in the position of having to release a brand-new Apple TV every year. Funny, given that the $150 price means less of an investment than buying a new smartphone or iPad every year, but I think that given the rather narrow range of uses for an Apple TV, people are going to expect them to last for at least a few years.
The risks
Of course, the Apple TV's newfound non-hobby status comes with risks. The same way your parents might look at you askance when you announce your intention to go pro with your macramé career, the Apple TV's going to be the brunt of a lot more attention from critics, consumers, and the ever-popular pundits. (And you thought we pontificated about it a lot up until now!)
Thing is: Apple TV's got to carry some weight now. It's a real product, not some theoretical ideal that might get released some day. Being a hobby gave it a certain amount of deniability, a chance for Tim Cook to trot out his favorite expression, "We keep pulling this string and see where it takes us." But those days are over: when you come out on stage in front of the world and declare that you're going to revolutionize television, well, you'd better be prepared to deliver.