These days, keeping up with games can be a full-time job. So how do you separate the signal from the noise, the wheat from the chaff, the Temple Runs from the Temple Jumps? Allow us to help by regularly selecting a game You Should Play.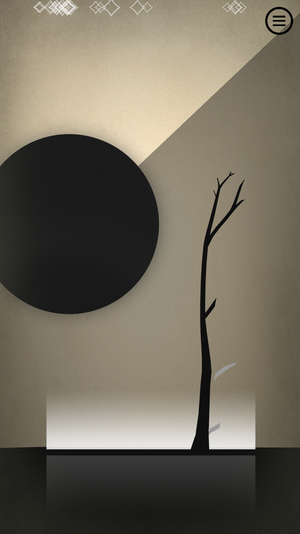 If you've ever thought that sitting around and watching plants grow was a huge waste of time, think again: My new favorite iOS game is all about growing trees and keeping them alive, and it is far from dull. Prune is a game of precise, beautiful gardening, combining the aesthetics of Japanese bonsai practices with a more puzzle-driven focus. Each level starts with you sprouting a tree trunk from the ground. From there, you need to slice branches and guide the sapling's growth towards the light. It sounds simple, but like any good puzzler, it gets complicated—and fast. Here are three reasons why Prune will be the most refreshing puzzle game you'll download this month:
Bleak and tranquil art style: The lighting in Prune is, not surprisingly, exceptionally important. Your tree only appears as a black silhouette, as do most obstacles. The light in the bottom of the screen is gray and unwelcoming. But the higher up you go, the brighter the light becomes. The bare-bones, minimalist art style of the game is to its best effect: The brighter the light, the better, avoid the dark where you can, and anything that appears blood red is likely dangerous.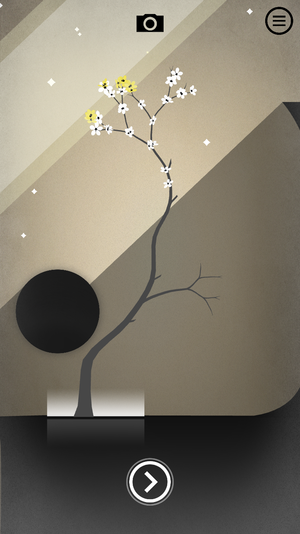 Prune doesn't give you a lot of instructions or gameplay context. Whether or not this game takes place on a serene mountainside or after the apocalypse, I have no idea—but neither scenario would surprise me. Already, you feel the stakes are real. But the use of lighting and the soundtrack (more on this later) combine to make the experience haunting. Suddenly, the act of growing a tree is the most heroic thing ever and the world is surrounded by undefined but constant danger.
Simple to play, hard to master: To navigate that danger, you're going to have some precise finger-shear action. The goal of each level is to have your constantly-growing tree bloom, and to bloom, it needs to reach sunlight. As the game advances, you'll find your path to sunlight hindered by black sun areas that block your path, red circles that corrupt and kill your tree, plus more conventional obstacles like wind. The tree will grow on its own, and quickly, but it doesn't have infinite growth potential: If you cut one branch, another section of the tree with flourish. If the tree can't reach sunlight at a certain point, it dies. But if you can master the when and where of slicing, you'll be rewarded with your tree's blossoming into full bloom.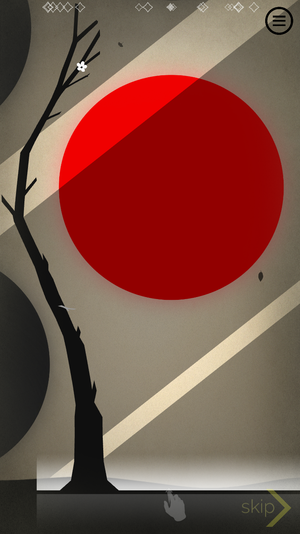 Let's hear it for soundtracks: When your tree reaches the light and blooms, you'll hear a chime for each flower that opens. Ideally, this means you'll hear them all in quick succession, but on the later levels, listening for the chime let's you know how far you still have to go: An incomplete piece of music means your tree hasn't fully matured yet. It's a clever gaming mechanic that I didn't appreciate until the second level when I was struggled to get my tree to wind around a particularly difficult obstacle.
The score, by Kyle Preston, is actually one of my favorite aspects of the game. Prune's minimalist, tranquil music (definitely use headphones while playing) is augmented by a series of clever, context-appropriate sound effects. You can hear the wind through the branches, the sound of a branch's growth, when a tree branch scrapes something, and again, that iconic blooming music.
Prune is one of the most artistically pleasing and memorable games I've played on the iPhone. While players may hesitate to download a game that is seemingly a shallow exercise in pruning tree branches, there's a great game here that has taken root.
Developer: Joel McDonald Platform: iOS (Universal) Price: $4