The iPhone 6s and 6s Plus hit store shelves (or slide into your mailbox) this Friday, and it's no surprise that the early reviews are glowing. While S-year iPhones don't get the hardware overhauls that primary models do, Apple has a habit of packing in dramatic new features that make those off-year releases an arguably better buy.
That seems to be the case with the 6s and 6s Plus, which have won over reviewers from outlets like the New York Times, Wall Street Journal, and Buzzfeed. Two marquee features in particular, the pressure-sensitive 3D Touch display and the new phones' significantly upgraded cameras, garnered raves. We're still working on the definitive Macworld review, so stay tuned. In the meantime, here's what others have to say about Apple's new phones.
3D Touch
Apple had to do something big this year—an incremental update wouldn't generate the same blockbuster sales that the iPhone 6 and 6 Plus saw. So the company introduced 3D Touch, a new way to interact with your iPhone screen. It responds to a light touch to peek or a deeper press to pop into apps or content.
"3D Touch is something I think you'll ultimately embrace, but don't expect to master it immediately, even with subtle touch feedback," said USA Today's Ed Baig. "Even after several days, I sometimes pressed too hard or too gently or wasn't precise enough. For example, on the iPhone 6 when I press along the left side of the display to get to a multitasking view, I sometimes inadvertently summoned a search screen instead. I also struggled to get the icons on the home screens to wiggle so that I could rearrange them as on older iPhones. Then again, when I went to my 6 Plus, I missed not having 3D Touch."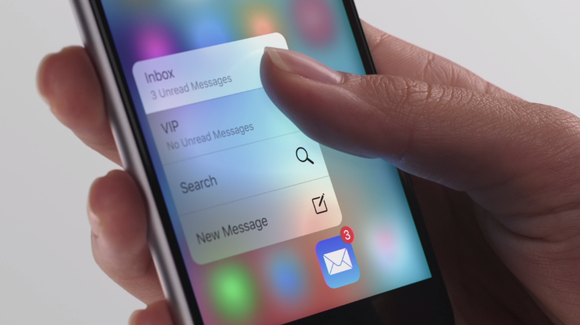 Others were far more impressed with the new display.
"I'm already using it constantly, and I am impressed with how good it is at interpreting the force of my touch," wrote Buzzfeed's John Paczkowski. "It's very much an Apple innovation—a seemingly subtle change so thoughtfully executed that it proves transformative."
But 3D Touch only works with Apple's native apps right now, which The Verge's Nilay Patel thinks is a problem. But developers now have access to the 3D Touch API, and we expect to see them make use of pressure-sensitivity in interesting ways.
"This sort of impossibly tight integration of hardware and software is what Apple does best, and it is ridiculously impressive in action," Patel wrote. "In actual use, though, it's kind of easy to forget about 3D Touch, because only a selection of Apple's apps support it right now. It's kind of like right click on OS X—the interface is designed to be used without it, but once you realize it's there, it's incredibly useful, and you want every app to make solid, consistent use of it."
Live Photos
Apple put a 12-megapixel iSight camera in the new iPhones, which means your photos are about to be noticeably better. Those cameras also shoot what Apple calls Live Photos, a feature that could easily be a novelty but it is apparently impressive in person.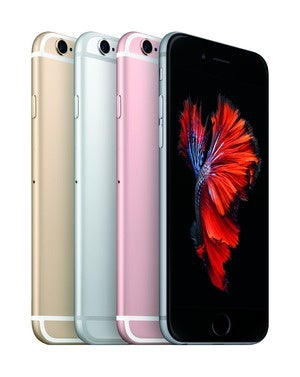 "Live Photos are great," Buzzfeed's Paczkowski said. "I was fully prepared to dismiss them as an S-year gimmick. But they're actually quite compelling. Some are briefly humorous, others are totally worthless; but when you get a good one, it's really something else. If I were a new parent, I would upgrade to the 6s for Live Photos alone. It's a powerful feature, powerfully executed."
You can toggle off Live Photos, but if you choose to shoot them, your iPhone camera will record the 1.5 seconds before and after the image you want to capture. Harry Potter fans have drawn comparisons between Live Photos and author J.K. Rowling's descriptions of the moving images in the Potterverse's newspaper.
"There is a short learning curve for Live Photos," the New York Times' Brian X. Chen noted. "If you move your camera immediately before or after taking the photo, the movement will show up in the animated photo. Several of my Live Photos were ruined because I put the phone down too quickly after taking the picture. Apple said it planned to modify the feature in a software update so that it did not capture those quick movements."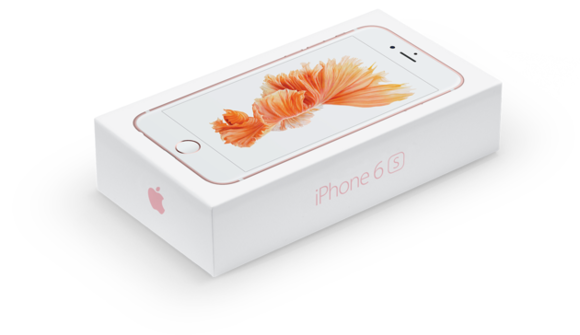 The final word
If you have the freedom and money to buy a new iPhone, you should buy a new iPhone, every reviewer said.
"After using it as my main phone all day every day for a couple of weeks, I believe the 6s is the best version ever of the best smartphone on the market, especially when combined with the new iPhone operating system, iOS 9, released last week and standard on the new hardware," long-time Apple watcher Walt Mossberg said in his Re/code review.
The Wall Street Journal's Joanna Stern said the new iPhones are the best iPhones, but Apple hasn't fixed its biggest problem: battery life.
"The No. 1 thing people want in a smartphone is better battery life. And the iPhone 6s doesn't deliver that," Stern wrote. "The 4.7-inch 6s will get you through the day, but you'll struggle to make it til bedtime with moderate to heavy use. And it seemed to drain even faster than my 6 when I used the new processor-intensive camera features like Live Photos. The bigger 5.5-inch 6s Plus lasted longer and is the best choice if you're a heavy user and want some juice left over at the end of the day."
Live Photos also suck up a lot of space on your phone, so if you plan to shoot and store a lot of images, the 16GB model isn't a great option.
"I strongly recommend against the 16-gigabyte model, largely because Live Photos are twice the size of a normal photo," the Times' Chen advised. "For just $100 more, you'll get a lot more enjoyment out of your iPhone with 64 gigs."
We'll put the new iPhone through its paces to see if these early takes are on point or miss the mark. Do you have any questions about the new iPhones that you'd like us to answer in our review? Let us know in the comments.