All right, you've had some time to think about what color, size, and storage capacity you want. You've read up on 3D Touch. You are ready: Today is the day the iPhone 6s and 6s Plus hits the shelves.
If you preordered your iPhone 6s and it's due to be delivered today, check out these handy tools for tracking your shipment. If you didn't place a preorder, that's ok—you may be able to get your hands on one anyways.
Up for the challenge of hunting down a brand new iPhone? Start by heading over to your local Apple Store and waiting in line. You could also go the carrier route—the major four carriers are all fighting to help you buy an iPhone (and sign up for one of their wireless plans). Usually, big-box retailers like Best Buy and Target are on board with iPhone sales, but the iPhone 6s and 6s Plus aren't available in these stores just yet.
Here's a break down of what to expect when buying an iPhone through Apple and the four major carrier stores.
Apple
There's something to be said about going right to the source. The iPhone 6s and 6s Plus will go on sale as soon as Apple retail stores begin to open, but you'll likely be met with a long line (and probably a handful of line campers).
Before you get to the Apple Store, check your upgrade available so you know what to expect. Customers of AT&T, Sprint, and Verizon can check their upgrade eligibility directly on Apple's site, which also has a detailed breakdown of plans by carrier. If you're a T-Mobile customer, be aware that you'll be paying full price if you preorder the iPhone 6s from Apple, starting at $649. For no-money-down options, preorder directly from T-Mobile.
For the first time ever, Apple is offering an iPhone Upgrade Program for the 6s and 6s Plus, which allows you to pay Apple monthly installments for a new phone instead of paying your carrier. Those plans start at $32.41 a month for the 16GB 6s and $36.58 a month for the 6s Plus. For more information about Apple's upgrade program, read our complete guide here. If you're going the Upgrade Program route, you'll have to do that in-store with an Apple rep.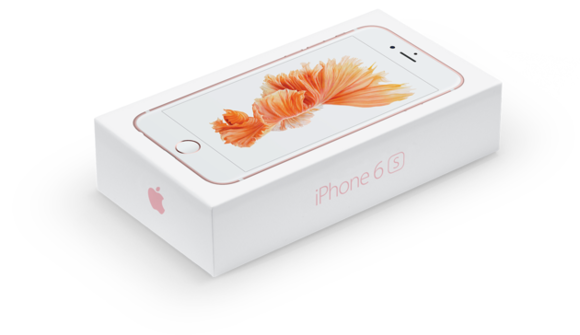 AT&T
If the thought of facing the Apple Store come launch day is too much to bear, you might have luck turning to your carrier. AT&T will be selling the new iPhones when their stores open. Of course, you should check to see if you're eligible for an upgrade. Then, pick a plan.
AT&T's Next plans let you pay $0 down for your new phone and spread the payments over 20, 24, or 30 months, though you'll be able to trade in your old phone after 12, 18, or 24 months and upgrade to a new version. AT&T also still offers 2-year contracts for the traditionalists among us.
T-Mobile
For a full 24 hours, T-Mobile held the record for the best deal on a brand new iPhone 6s. And even though they've been trumped by Sprint, T-Mobile's deal is still worth considering.
The company's new Jump On Demand installment plan for the 6s lets you pay $5 a month with no money down, and the 6s Plus is just $9 per month. After 18 months, you either give the phone back or pay $164 to pay it off in full. (That brings the total cost to $524, which is a $125 discount over retail.) However, to get this deal, you must trade in your old iPhone 6 or iPhone 6 Plus—if you don't have a phone to trade in, you can still sign up for the Jump On Demand upgrade plan for $20 a month.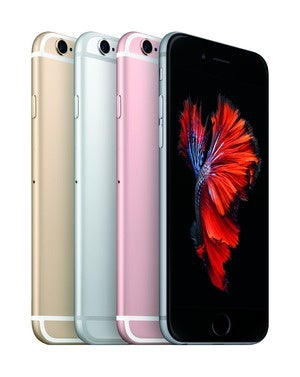 Sprint
Sprint responded to T-Mobile's plan with some killer deals to win you over.
With Sprint's iPhone Forever program, Sprint customers can buy a 6s for as low as $1 a month and the 6s Plus for $5 a month—but only for trading in an old iPhone 6 or 6 Plus. If you have an iPhone 5s, you can still trade it in for an upgrade—$10 per month will get you a 16GB iPhone 6s, or $14 per month will get you a 16GB iPhone 6s Plus. If you don't take the trade-in offer, the 6s is $22 a month and the 6s Plus is $26 a month.
Consider it a 22-month lease. After the 22 months is up, you can go month-to-month, trade in and upgrade to the next iPhone (for free), or pay off the remaining balance of the lease and keep it.
Verizon
Verizon isn't messing around with leases with its iPhone sales. The carrier is offering two options: Pay the full price up-front and be done with it, or spread the full price over two years. Either way, you're paying off that phone. But Verizon is offering big bucks for old iPhone trade-ins, which could bring your costs down. Trading in an iPhone 6 Plus will get you $400, and a 6 is $350—that's more than the $325 Apple offers for an iPhone 6 trade-in. There are also deals for older iPhones, from 4 through 5s, so Verizon customers should check out their trade-in options to see if the discount makes paying in-full an option.
Were you able to hunt down an iPhone 6s or 6s Plus today? Let us know which store you went with in the comments below.