The industrious tinkerers at iFixit got their hands on an iPhone 6s and 6s Plus and immediately tore the things apart to figure out what makes them tick.
The teardown confirmed much of what we had already deduced: The 6s has a smaller battery, 2GB of RAM, and—thanks to the technology behind 3D Touch—a heavier display. But it's cool to get a peek inside the phone and see exactly how which pieces Apple picked to make it work (and there sure are a lot of pieces).
What's under the hood
The lithium-ion battery clocks in at 1715 mAh in the iPhone 6s, compared to last year's 1810 mAh battery, to make room for the new Taptic Engine and the thicker 3D Touch display. Apple says the smaller battery still delivers 14 hours of 3G talk time and 10 days of standby. iFixit used X-ray specs to see the Taptic Engine perform its signature move when you 3D Touch the display, and captured the whole thing on video. This is a must-see.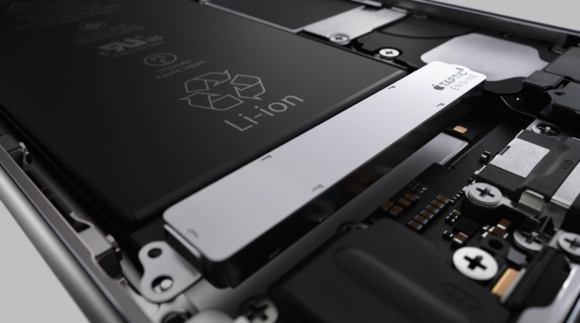 The iFixit team also took apart the new phone's 12-megapixel camera, which is a huge upgrade from the camera in the iPhone 6. Apple promised that the increased pixel density wouldn't degrade image quality, which can happen, and iFixit may have figured out why Apple's claims are true:
There are electrically insulating trenches etched between the sensor's photodiodes, a process called Deep Trench Isolation, to compensate for leakage between densely-packed pixels.
The 6s Plus camera is a little heftier than its little sibling, because it has hardware for optical image stabilization.
But can you repair it yourself?
The iPhone 6s and 6s Plus scored a 7 out of 10 on the iFixit repair scale, which means you can easily access the display for screen repairs and swap out the battery on your own if you need to.
But Apple still uses its signature Pentalobe screws on the case, which means you'll need a specialty screwdriver to even crack open the phone. And you risk screwing up Touch ID if you tinker too much, because its cable is connected to the logic board.
To see every component Apple packed into its new phones, check out the iFixit teardowns.
Editor's note: This story was updated on Friday, September 25 at 11:50 a.m. Pacific to correct the specs of the iPhone 6s' battery life. We previously had it listed with 10 hours of standby time, when it's actually 10 days.