If you're like me, you got your new iPhone 6s or 6s Plus, and you're trying out the new features, like 3D Touch. I've found 3D Touch immediately useful, but I'd like to be able to tweak the amount of pressure needed to use the feature.
Fortunately, there is a way to make this adjustment. Here's how.
Adjust 3D Touch sensitivity
On your iPhone 6s or 6s Plus, open the Settings app.
Tap General > Accessibility.
Scroll down until you see 3D Touch in the Interaction section. Tap it.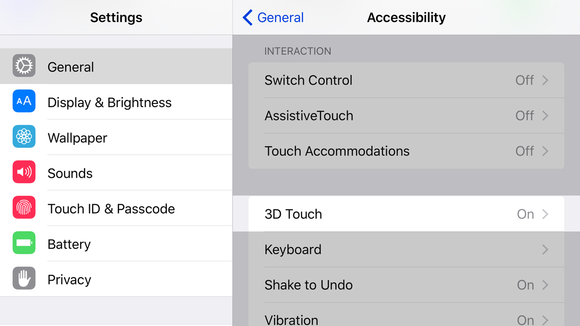 Here are the settings for 3D Touch. You can turn off the feature using the switch at the top. Below that is the setting for 3D Touch sensitivity. You have three choices here: Light, Medium (default), and Firm.

Pick a setting and try it out in the 3D Touch Sensitivity Test section at the bottom of the screen. Once you find a setting you like, you can close the app and you're done.