Starting Friday, you can go out and order an Apple Watch Hermès from the Apple Store online, but you might want to bring your French dictionary.
First announced in September 2015 during Apple's big iPhone 6s event, the Apple Watch Hermès collection was originally only available to purchase in select Apple Stores and Hermès store locations in San Francisco, New York, Los Angeles, Miami, Toronto, as well as in several cities in Europe and Asia. However, it will now be available to purchase through the Hermès and Apple online stores, as reported by Fashionista and The Verge.
The special Hermès-branded stainless steel Watch comes in three styles and five fancy French colors, which you can combine to get ten different looks. The price of an Apple Watch Hermès ranges from $1,100 to $1,500, depending on the size of the case and the style of the band.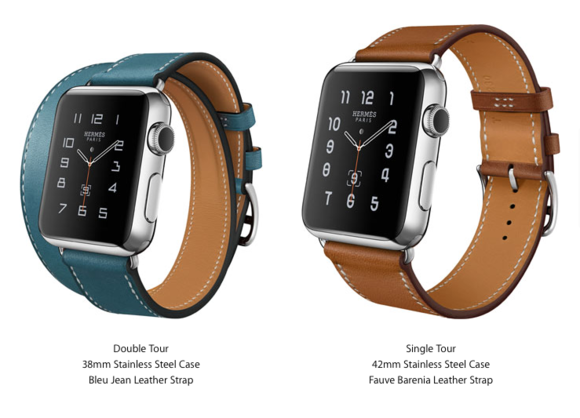 The Apple Watch Hermès comes in three leather band designs: Double Tour (wraps twice around the wrist), Single Tour ("the buckle recalls those on the straps of a horse's girth"), and the bulkier Cuff (also "inspired by equestrian fixtures").
The 38mm Double Tour comes in four colors: Fauve (brown), Étain (grey), Capucine (light brown) and Bleu Jean (blue).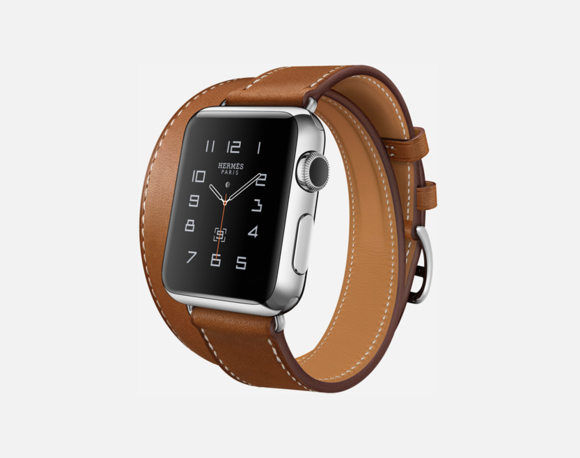 The 38mm Single Tour is available in Fauve, Capucine, and Noir (black), while the 42mm Single Tour comes only in Fauve and Noir.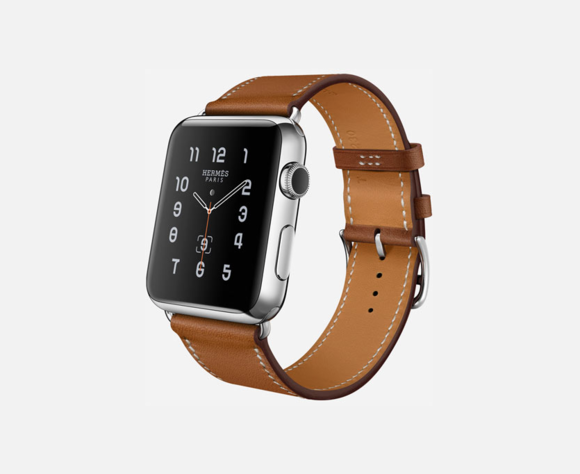 The Cuff design is only available in 42mm with a Fauve strap, and it's the most expensive choice at $1,500.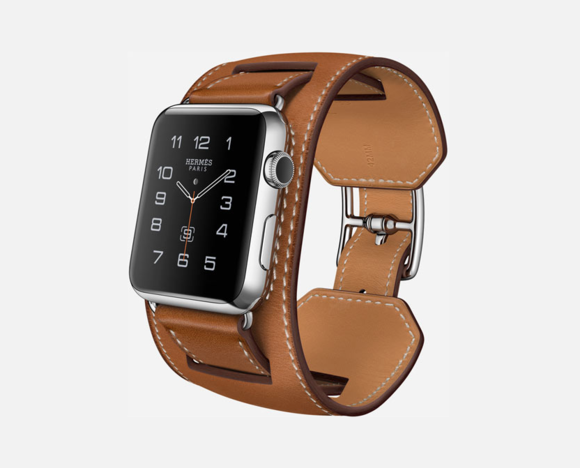 All of the Apple Watches from the Hermès collection have special clock faces designed by the luxury fashion brand, as well as the Hermès logo stamped on the back.
According to The Wall Street Journal, Apple and Hermès began collaborating on this luxury watch collection even before the Apple Watch was announced. It's also interesting to note that the Apple Watch Hermès collection is the first time Apple has included so much branding from another company in one of its products.